Our Daily Bread
Gentleness
Sun, 17 Dec 2017 00:00:00 +0000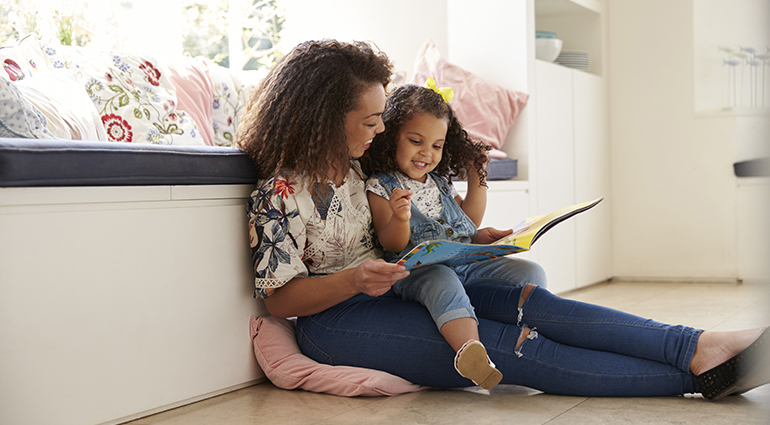 The troubles of life can make us cranky and out of sorts, but we should never excuse these bouts of bad behavior, for they can wither the hearts of those we love and spread misery all around us. We have not fulfilled our duty to others until we have learned to be pleasant. 
The New Testament has a word for the virtue that corrects our unpleasantness—gentleness, a term that suggests a kind and gracious soul. Ephesians 4:2 reminds us, "Be completely humble and gentle."
Gentleness is a willingness to accept limitations and ailments without taking out our aggravation on others. It shows gratitude for the smallest service rendered and tolerance for those who do not serve us well. It puts up with bothersome people—especially noisy, boisterous little people, for kindness to children is a crowning mark of a good and gentle person. It speaks softly in the face of provocation. It can be silent, for calm, unruffled silence is often the most eloquent response to unkind words.
Jesus is "gentle and humble in heart" (Matt. 11:29). If we ask Him, He will, in time, recreate us in His image. Scottish author George MacDonald says, "[God] would not hear from [us] a tone to jar the heart of another, a word to make it ache . . . . From such, as from all other sins, Jesus was born to deliver us."
Big World, Bigger God
Sat, 16 Dec 2017 00:00:00 +0000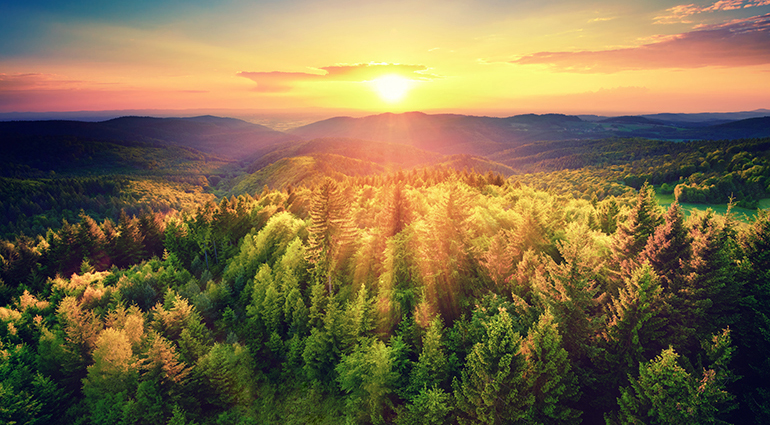 As we drove through northern Michigan, Marlene exclaimed, "It's unbelievable how big the world is!" She made her comment as we passed a sign marking the 45th Parallel—the point halfway between the equator and the North Pole. We talked about how small we are and how vast our world is. Yet, compared to the size of the universe, our tiny planet is only a speck of dust.
If our world is great, and the universe is vastly greater, how big is the One who powerfully created it? The Bible tells us, "For by [Jesus] all things were created, both in the heavens and on earth, visible and invisible, whether thrones or dominions or rulers or authorities—all things have been created through Him and for Him" (Col. 1:16).
This is good news because this same Jesus who created the universe is the One who has come to our rescue from sin for every day and forever. The night before He died, Jesus said, "These things I have spoken to you, so that in Me you may have peace. In the world you have tribulation, but take courage; I have overcome the world" (John 16:33 nasb).
When facing the large and small challenges of life, we call on the One who made the universe, died and rose again, and won victory over this world's brokenness. In our times of struggle, He powerfully offers us His peace.
More Than a Hero
Fri, 15 Dec 2017 00:00:00 +0000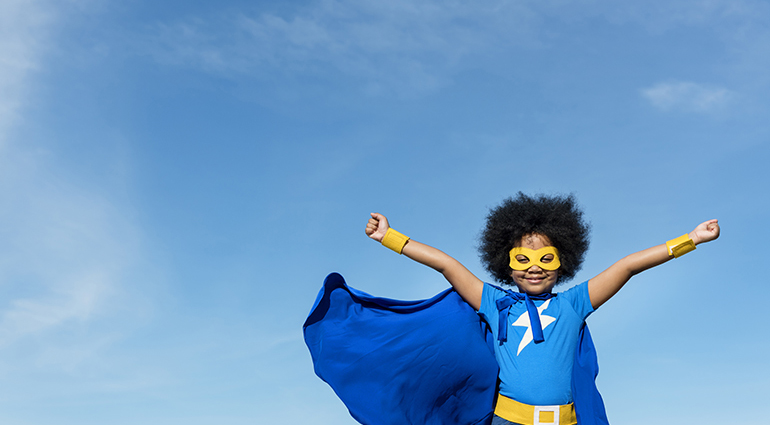 As Star Wars fans around the world eagerly await the release of Episode 8, "The Last Jedi," people continue to analyze the remarkable success of these films dating back to 1977. Frank Pallotta, media reporter for CNNMoney, said that Star Wars connects with many who long for "a new hope and a force of good at a time when the world needs heroes."
At the time of Jesus's birth, the people of Israel were oppressed and longing for their long-promised Messiah. Many anticipated a hero to deliver them from Roman tyranny, but Jesus did not come as a political or military hero. Instead, He came as baby to the town of Bethlehem. As a result, many missed who He was. The apostle John wrote, "He came to that which was his own, but his own did not receive him" (John 1:11).
More than a hero, Jesus came as our Savior. He was born to bring God's light into the darkness and to give His life so that everyone who receives Him could be forgiven and freed from the power of sin. John called Him "the one and only Son, who came from the Father, full of grace and truth" (v. 14).
"To all who did receive him, to those who believed in his name, he gave the right to become children of God" (v. 12). Indeed, Jesus is the one true hope the world needs.
With God's Help
Thu, 14 Dec 2017 00:00:00 +0000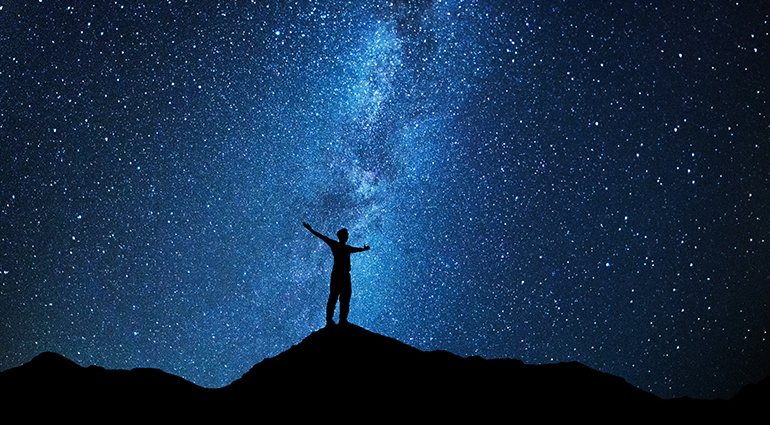 As I've grown older, I've noticed more joint pain, especially when cold weather hits. Some days, I feel less like a conqueror and more like someone conquered by the challenges of becoming a senior citizen.
That's why my hero is an older man named Caleb—the former spy sent by Moses to scout out Canaan, the Promised Land (Num. 13–14). After the other spies gave an unfavorable report, Caleb and Joshua were the only spies out of the twelve whom God favored to enter Canaan. Now, in Joshua 14, the time for Caleb to receive his portion of land had come. But there were enemies still to drive out. Not content to retire and leave the battle to the younger generation, Caleb declared, "You yourself heard then that the Anakites were there and their cities were large and fortified, but, the Lord helping me, I will drive them out just as he said" (Josh. 14:12).
 "The Lord helping me." That's the kind of mindset that kept Caleb battle-ready. He focused on God's power, not his own, or his advanced age. God would help him do whatever needed to be done.
Most of us don't think of conquering cities when we reach a certain age. But we can still do great things for God, no matter how old we are. When Caleb-sized opportunities come our way, we don't have to shy away from them. With the Lord helping us, we can conquer!
It Isn't Me
Wed, 13 Dec 2017 00:00:00 +0000
As one of the most celebrated orchestral conductors of the twentieth century, Arturo Toscanini is remembered for his desire to give credit to whom credit is due. In David Ewen's Dictators of the Baton, the author describes how members of the New York Philharmonic Orchestra rose to their feet and cheered Toscanini at the end of a rehearsal of Beethoven's Ninth Symphony. When there was a lull in the ovation, and with tears in his eyes, Arturo's broken voice could be heard exclaiming as he spoke: "It isn't me . . . it's Beethoven! . . . Toscanini is nothing."
In the apostle Paul's New Testament letters, he also refused to take credit for his spiritual insight and influence. He knew he was like a spiritual father and mother to many who had put their faith in Christ. He admitted he had worked hard and suffered much to encourage the faith, hope, and love of so many (1 Cor. 15:10). But he could not, in good conscience, accept the applause of those who were inspired by his faith, love, and insight.
So for his readers' sake, and for us, Paul said, in effect, "It isn't me, brothers and sisters. It's Christ . . . Paul is nothing." We are only messengers of the One who deserves our cheers.   
The Cure for Anxiety
Tue, 12 Dec 2017 00:00:00 +0000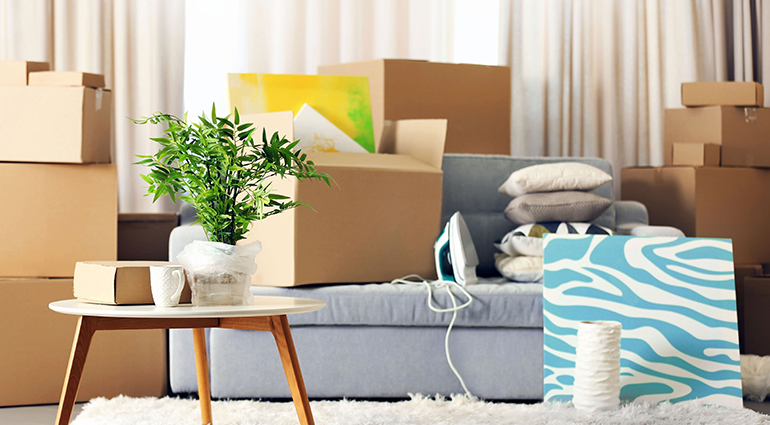 We were excited about moving for my husband's job. But the unknowns and challenges leave me feeling anxious. Thoughts of sorting and packing up belongings. Looking for a place to live. My finding a new job too. Making my way around a new city, and getting settled. It was all  . . . unsettling. As I thought about my "to-do" list, words written by the apostle Paul echoed in my mind: Don't worry, but pray (Phil. 4:6–7).
If anyone could have been anxious about unknowns and challenges, it would have been Paul.  He was shipwrecked. He was beaten. He was jailed. In his letter to the Philippian church, he encouraged his friends who also were facing unknowns, telling them, "do not be anxious about anything, but in everything, by prayer and petition, with thanksgiving, present your requests to God" (Phil. 4:6). 
Paul's words encourage me. Life is not without uncertainties—whether they come in the form of a major life transition, family issues, health scares, or financial trouble. What I continue to learn is that God cares. He invites us to let go of our fears of the unknown by giving them to Him. When we do, He, who knows all things, promises that His peace, "which transcends all understanding, will guard" our heart and mind in Christ Jesus (Phil. 4:7).
It's All a Gift!
Mon, 11 Dec 2017 00:00:00 +0000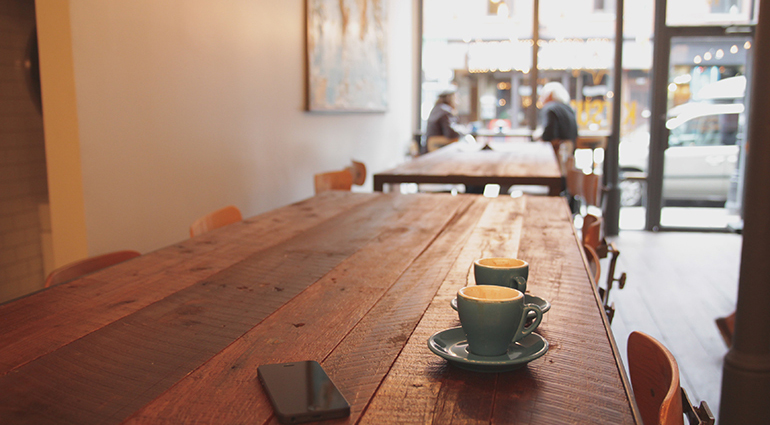 London's Café Rendezvous has nice lighting, comfortable couches, and the smell of coffee in the air. What it doesn't have are prices. Originally started as a business by a local church, the café was transformed a year after it started. The managers felt that God was calling them to do something radical—make everything on the menu free. Today you can order a coffee, cake, or sandwich without cost. There isn't even a donation jar. It's all a gift.
I asked the manager why they were so generous. "We're just trying to treat people the way God treats us," he said. "God gives to us whether we thank him or not. He's generous to us beyond our imaginations."
Jesus died to rescue us from our sins and reconcile us with God (Eph. 2:1–3). He rose from the grave and is alive now. Because of this, every wrong thing we've done can be forgiven, and we can have new life today (vv. 4–5). And one of the most amazing things about this is that it is all free. We can't buy the new life Jesus offers. We can't even donate toward the cost (vv. 8–9). It's all a gift.
As the folks at Café Rendezvous serve their cakes and coffees, they give people a glimpse of God's generosity. You and I are offered eternal life for free because Jesus has paid the bill.
Restored Failures
Sun, 10 Dec 2017 00:00:00 +0000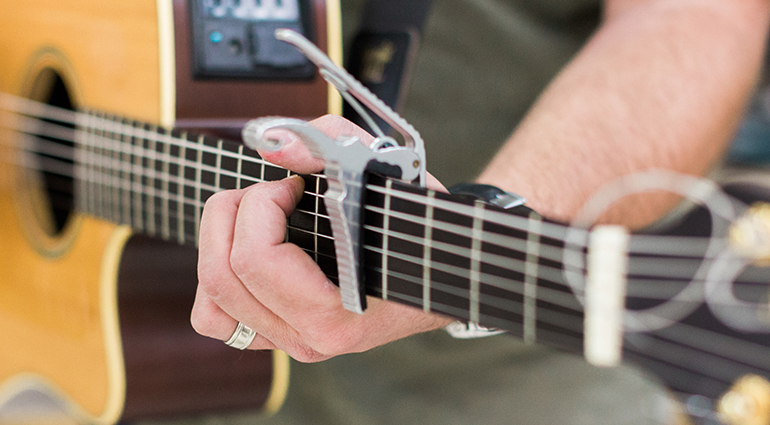 A guest band was leading praise and worship at our church, and their passion for the Lord was moving. We could see—and feel—their enthusiasm.
Then the musicians revealed that they were all ex-prisoners. Suddenly, their songs took on special meaning, and I saw why their words of praise meant so much to them. Their worship was a testimony of lives broken and restored.
The world may embrace success. But stories of failure offer people hope too. They assure us that God loves us no matter how many times we have failed. In his book Hearts of Iron, Feet of Clay, pastor Gary Inrig writes that what we call the Hall of Faith in Hebrews 11 could well be entitled God's Hall of Reclaimed Failures. "There is scarcely an individual in that chapter without a serious blemish in his or her life," he observes. "But God is in the business of restoring failures . . . . That is a great principle of God's grace."
I love the comfort of Psalm 145, which speaks of God's wonderful works (vv. 5-6) and glorious kingdom (v. 11). It describes His compassion (vv. 8-9) and faithfulness (v. 13)—then immediately tells us that He lifts up those who have fallen (v. 14). All His attributes are expressed when He picks us up. He is indeed in the business of restoration.
Have you failed before? We all have. Have you been restored? All who have been redeemed are stories of God's grace.
Outside In?
Sat, 09 Dec 2017 00:00:00 +0000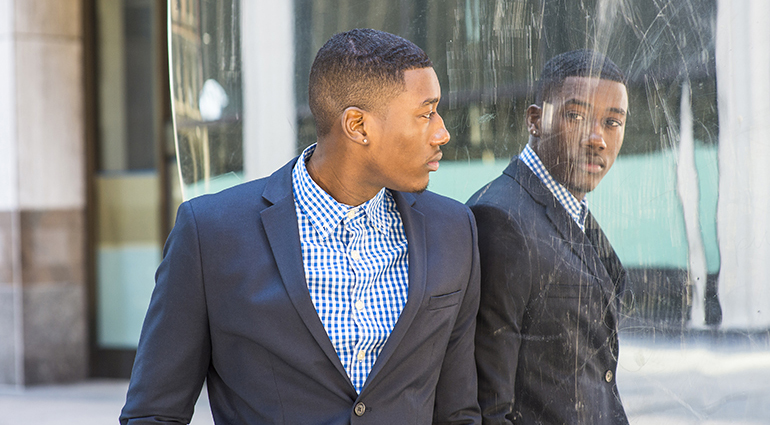 "Change: From the Inside Out or the Outside In?" the headline read, reflecting a popular trend today—the idea that outward changes like a makeover or better posture can be an easy way to change how we feel on the inside—and even change our lives.
It's an appealing concept—who wouldn't want improving our lives to be as easy as a new look? Many of us have learned the hard way that changing deep-rooted habits can seem nearly impossible. Focusing on simple external changes offers hope that there is a quicker path toward improving our lives.
But although such changes can improve our lives, Scripture invites us to seek a deeper transformation—one that is impossible on our own. In fact, in Galatians 3 Paul argued that even God's law—a priceless gift that revealed His will—couldn't heal the brokenness of God's people (vv. 19–22). True healing and freedom required them to, through faith, be "clothed" in Christ (v. 27) through His Spirit (5:5). Sanctified and shaped through Him, they would find their true identity and worth—every believer equally an heir to all of God's promises (3:28–29).
We could easily devote much energy to self-improvement techniques. But the deepest and most satisfying changes in our hearts come in knowing the love that surpasses knowledge (Eph. 3:17–19)—the love that changes everything. 
Unexpected Grace
Fri, 08 Dec 2017 00:00:00 +0000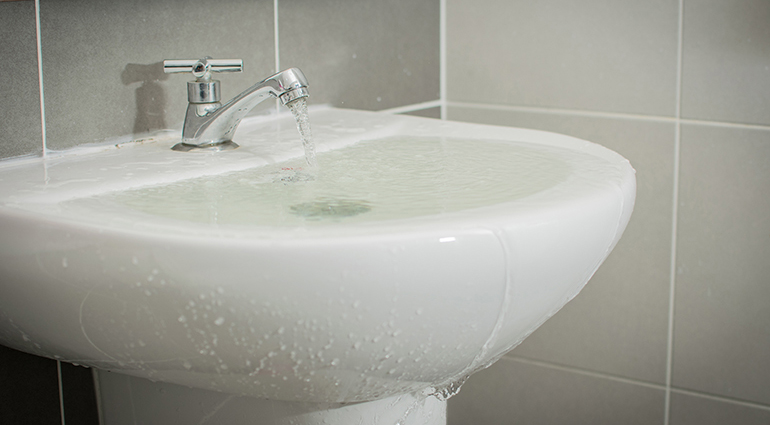 It was an early Saturday morning in my sophomore year of high school, and I was eager to get to my job at the local bowling lanes. The evening before, I had stayed late to mop the muddy tile floors because the janitor called in sick.  I hadn't bothered to tell the boss about the janitor so I could surprise him.  After all, what could go wrong? I thought.
Plenty, as it turns out. 
Stepping in the door, I saw inches of standing water, with bowling pins, rolls of toilet paper and boxes of paper score-sheets bobbing on top. Then I realized what I had done: While doing the floors, I had left a large faucet running overnight! Incredibly, my boss greeted me with a huge hug and a big smile—"for trying," he said.
Saul was actively punishing (Acts 8:1) and harassing Christians (Acts 9:1-2) when he came face to face with Jesus on the road to Damascus (Acts 9:3-4). Jesus confronted the soon-to-be-renamed apostle Paul with his sinful actions. Blinded by the experience, Saul/Paul would need a Christian—Ananias—to restore his sight to him in an act of courage and grace (Acts 9:17).
Both Saul and I received unexpected grace. 
Most people know they're messed up. Instead of lectures, they need a hope for redemption. Stern faces or sharp words can block their view of that hope. Like Ananias, or even my boss, followers of Jesus must become the face of grace in these life-changing encounters with others.
rssfeedwidget.com