In the Groove, Jazz and Beyond
Mostly New 2017
Sun, 23 Apr 2017 07:00:00 -0500
We explore lots of new music in this week's podcast. First we pay tribute to fusion guitarist Allan Holdsworth who passed away this week. This is followed by new releases by Kevin Eubanks, Billy Childs, Jeff 'Tain' Watts, Linda Oh, and Christian Sands. The show concludes with Stan Getz.
PLAYLIST
Artist ~ Song ~ Album
Tony Williams Lifetime Fred Believe It
Allan Holdsworth The Sixteen Men of Tain The Sixteen Men of Tain
Kevin Eubanks Take the Coltrane East West Time Line
Kevin Eubanks Captain Senor Mouse East West Time Line
Billy Childs Rebirth Rebirth
Luciana Souza Balao a Tempo An Answer to Your Silence
Jeff 'Tain' Watts Chicken Ballet Blue Vol 2
Jeff 'Tain' Watts Son of Jitney Man Blue Vol 2
Linda May Han Oh Firedancer Walk Against the Wind
Linda May Han Oh Walk Against the Wind Walk Against the Wind
Christian Sands Bud's Tune Reach
Christian [...]
Continue on
Sun, 16 Apr 2017 07:13:32 -0500
This episode is part 2 of last week's broadcast and features some great guitarists, sometimes in a supporting role. Lionel Lueke, Kurt Rosenwinkle and Joshua Breakstone are heard here. Next up is something new from rising star pianist Christian Sands. The last half of the podcast has great players with roots in the Hartford area that have played here recently. Noah Preminger, Earl MacDonald, Noah Baerman and singer Giacomo Gates are included.
Playlist
Artist ~ Track ~ Album
Dave Hollland, Chris Potter, Lionel Loueke, Eric Harland ~ Walkin' the Walk ~ Aziza
Orin Evans ~ Chiara ~ #knowingishalfthebattle
Joshua Breakstone ~ News for Lulu ~ 88
Christian Sands ~ Gangstatude ~ Reach
Christian Sands ~ Somewhere Out There ~ Reach
Noah Preminger ~ Mother Earth ~ Meditations on Freedom
Earl MacDonald ~ Blackbird ~ Mirror of the Mind
Earl MacDonald 6 ~ echoes in the night ~ echoes in the night
Noah [...]
Zapped
Sun, 09 Apr 2017 11:01:06 -0500
Let's start this show with the Curtis Brothers and Ralph Peterson. Next up is Pianist Emmet Cohen with Jimmy Cobb. Then we will get into a Frank Zappa set. Jimmy Greene has a new album out. Then we wrap it up with guitarists Mark Whitfield and Dave Stryker.
Playlist
Artist ~ Album ~ Track
Zaccai Curtis, Ralph Peterson, Luques Curtis ~ Beatrice ~ Triangular III
Curtis Brothers Quartet ~ Afro Blue ~ Syzygy
Emmet Cohen, featuring Jimmy Cobb ~ Two Bass Hit ~ Masters Legacy Series, Vol. 1
Emmet Cohen, featuring Jimmy Cobb ~ Tin Tin Deo ~ Masters Legacy Series, Vol. 1
Frank Zappa ~ Peaches en Regalia ~ Hot Rats
Frank Zappa ~ Waka / Jawaka ~ Waka / Jawaka
Frank Zappa ~ Stolen Moments ~ Broadway the Hard Way
Ed Palermo Big Band ~ Cleetus Awreetus Awrightus ~ One Child Left Behind
Jimmy Greene ~ Big Guy ~ Flowers Beautiful Life Vol 2
Jimmy Greene ~ Someday ~ Flowers Beautiful Life Vol 2
Jimmy [...]
Welcome
Sun, 02 Apr 2017 10:46:22 -0500
This show begins with Metheny covers from Blades, Haynes and Elling. Next up is a "Welcome" by Santana from his jazzy years. Other highlights include Giacomo Gates does Miles, Rene Rosnes and much more.
Playlist
Artist ~ Track ~ Album
Ruben Blades ~ First Circle ~ Mundo
Roy Haynes & The Fountain of Youth ~ James ~ Whereas
Kurt Elling ~ Minuano ~ Man In The Air
Kurt Elling ~ An American Tune ~ 1619 Broadway - The Brill Building
Santana ~ Flame-Sky ~ Welcome
Santana ~ Welcome ~ Welcome
Larry Coryell ~ Well You Needn't ~ Tricycles
Jimmy Greene ~ Revelation ~ Mission Statement
Giacomo Gates ~ Be-Bop lives/Boplicity ~ Bopliciy
Giacomo Gates ~ Four ~ Milestones
Gary Burton & Makoto Ono ~ Excursions I, Opus 20 ~ Virtuosi
Rene Rosness ~ Deep in the Blue (Tiktaaik) ~ Written in the Rocks
Rene Rosness ~ Goodbye Mumbai ~ Written in the Rocks
Outstanding Alto
Sun, 26 Mar 2017 08:51:27 -0500
Outstanding alto sax players, Cannonball, Abate, McLean and Garrett kick off this week's podcast. Bassist Nat Reeves who has played with 3 of those 4 alto players is featured next. Jazz legends Miles and Rollins finish the show. 
Featured Album


Nat Reeves - State of Emergency
Playlist
Artist ~ Track ~ Album
Cannonball Adderly ~ Blue Funk ~ Portrait of Cannonball
Greg Abate ~ Take the Crowell Train ~ Road to Forever
Jackie McLean ~ Demon's Dance ~ Demon's Dance
Jackie McLean ~ Sweet Love of Mine ~ Demon's Dance
Kenny Garrett ~ Kiss to the Skies ~ Beyond the Wall
Nat Reeves ~ Moon River ~ State of Emergency
Nat Reeves ~ Little Waltz ~ State of Emergency
Jesse Collin Young ~ Ridgetop [...]
Tenor Extravaganza
Sat, 18 Mar 2017 11:02:20 -0500
Tenor saxophone players dominate this week's podcast. Turrentine, Henderson and Getz are perhaps best known. However, the next generation players are placing there mark on the jazz scene, like Joshua Redman, Jimmy Greene and Jovan Alexandre. Also on this podcast is young Jacob Collier and Carlos Santana. We wrap up with another great tenor player, Gato Barbiera.

Stanley Turrentine - Sugar - CTI records
Playlist
Artist ~ Track ~ Album
00:08 Stanley Turrentine ~ Sugar ~ Sugar
11:14 Joshua Redman Elastic Band ~ Put It In Your Pocket ~ Momentum
18:05 Joshua Redman ~ Turnaround ~ Wish
24:29 Jovan Alexandre ~ Red Blues ~ Collective Consciousness
36:58 Joe Henderson ~ Relaxin' at Camarillo ~ Relaxin' at Camarillo
Ella Evans Ornette
Sun, 12 Mar 2017 09:21:12 -0500
After a classic from Benson and a couple from Ella, we settle into a piano trio set from Chick and Bill Evans. We then honor the birthdays of George Coleman, Ornette, and McFerrin. Some other cool stuff for you too.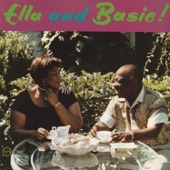 Playlist
Artist ~ Track ~ Album
George Benson ~ Take Five ~ Bad Benson
Ella Fitzgerald ~ Tea for Two ~ Ella and Basie
Ella Fitzgerald ~ I'm Beginning to See the Light ~ Ella and Basie
Jacob Collier ~ Fascinating Rhythms ~ YouTube - https://youtu.be/cIsI7PQoF5E
Chick Corea ~ Blue Monk ~ Trilogy
Bill Evans Trio ~ I Should Care ~ How My Heart Sings
Bill Evans Trio ~ Blue In Green ~ Portrait in Jazz
Bill Evans ~ Nardis ~ Explorations
Bill Evans Trio ~ Alice In Wonderland ~ Sunday At The Village Vanguard
Troy Roberts ~ T [...]
A Vocal Set
Sun, 05 Mar 2017 10:45:28 -0500
This set is mostly great female vocalists. Some are celebrated jazz masters like Ella, Lady Day, Nancy Wilson. Others are current performers like Diana Reaves, Chaka Kahn, Tina Turner. We also introduce great newcomers like Dana Lauren, Atla DeChamplain and Cyril Aimee.
Playlist
Artist ~ Track ~ Album
Cannonball Adderley & Nancy Wilson ~ Save Your Love for Me ~ Nancy Wilson & Cannonball Adderley
Cyrille Aimee ~ When I Was a Child ~ Cyrill Aimee and Friends (Live at Smalls)
Dana Lauren ~ That Old Black Magic ~ It's You or No One
Ed Fast And Conga-Bop ~ Willow Weep For Me (feat. Linda Ransome) ~ Do or Die
Ella Fitzgerald & Louis Armstrong ~ Stompin' At the Savoy ~ The Best of Ella Fitzgerald & Louis Armstrong
Chick [...]
LC Tribute
Sun, 26 Feb 2017 09:33:42 -0500
This week's podcast pays tribute to guitarist extroadinaire, Larry Coryell. While best known for his contribution to jazz rock fusion, Coryell was a master of all styles of guitar playing. This playlist demonstrates his wide ranging abilities in a variety of musical settings. Coryell passed away suddenly last week at age 73. His artistry and virtuosity will be missed. 
Playlist
Artist ~ Track ~ Album
Larry Coryell ~ The Great Escape ~ Barefoot Boy
Larry Coyell ~ Improvisation on "Bolero" ~ Bolero
Larry Coryell ~ Fantasy in D ~ Cedars of Avalon
Larry Coryell ~ Naima ~ Monk, Trane, Miles & Me
Larry Coryell ~ Bumpin' on Sunset ~ The Power Trio (Live in Chicago)
Larry Coryell ~ Rene's Theme ~ Spaces
Larr [...]
Winter Jazz Radio
Sat, 18 Feb 2017 20:45:21 -0500
Starting with a Coltrane classic, we follow with new music from young players Noah Preminger and Emmet Cohen. Trumpeters Peyton, Henderson, Weiss are up next. Then we get into something different with a vocal ensemble from McFerrin, Indian Fusion from Shakti and R&B fusion from Glasper. 
Featured Album


David Weiss & Point of Departure - Wake Up Call
Playlist
Artist ~ Track ~ Album
John Coltrane ~ 26-2 ~ Coltrane's Sound
Noah Preminger ~ A Change is Gonna Come ~ Meditaions on Freedom
Emmet Cohen ~ If This Isn't Love ~ Masters Legacy Series Volume 1
Les McCann & Eddie Harris ~ Cold Duck Time ~ Swiss Movement
Nicholas Payton ~ The Crimson Touch ~ Into the Blue
Eddie Henderson ~ Morning Song ~ Collect [...]
Snow Blues
Sun, 12 Feb 2017 11:12:55 -0500
After hearing tracks inspired by the snow storm here in New England, we get down to some serious New Orleans Second Line blues from Wynton Marsalis. The Majesty of the Blues takes us through the death and resurection of jazz music. 
Featured album


Wynton Marsalis - The Magesty of the Blues
Playlist
Artist ~ Track ~ Album
Greg Abate ~ Snowfall ~ Motif
Tineke Postma ~ Before the Snow ~ The Dawn of Light
Joshua Redman Quartet ~ Second Snow ~ Spirit of the Moment: Live At Village Vanguard
Alon Nechushtan ~ Snow-Flow ~ Venture Bound
Wynton Marsalis ~ Winter Wonderland ~ A Jazzy Wonderland
Wynton Marsalis ~ The Death of Jazz ~ The Majesty of the Blues
Wynton Marsalis ~ Premature Autopsies (sermon) ~ The Majesty of the Blues
Only a Pawn
Sun, 05 Feb 2017 09:17:17 -0500
After opening with a classic Freddie Hubbard track, we are joined by Noah Preminger to talk about the making of his latest release of protest songs, Meditations on Freedom. Also featured are new albums by Mark Whitfield, The Curtis Brothers and Theo Bleckman.
rssfeedwidget.com