Mercy over Judgment
Fri, 23 Feb 2018 00:00:00 +0000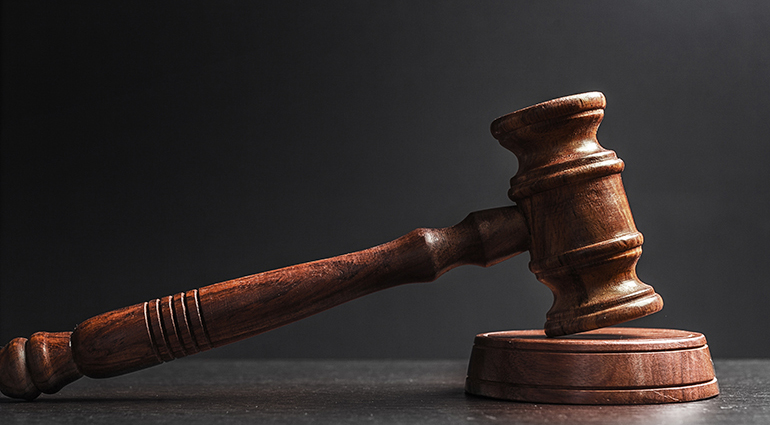 When my children were squabbling and came to me to tattle on one another, I took each child aside separately to hear their account of the problem. Since both were guilty, at the end of our chat I asked them each what they felt would be an appropriate, fair consequence for their sibling's actions. Both suggested swift punishment for the other. To their surprise, I instead gave them each the consequence they had intended for their sibling. Suddenly, each child lamented how "unfair" the sentence seemed now that it was visited upon them—despite having deemed it appropriate when it was intended for the other.
My kids had shown the kind of "judgment without mercy" that God warns against (James 2:13). James reminds us that instead of showing favoritism to the wealthy, or even to one's self, God desires that we love others as we love ourselves (v. 8). Instead of using others for selfish gain, or disregarding anyone whose position doesn't benefit us. James instructs us to act as people who know how much we've been given and forgiven—and to extend that mercy to others.
God has given generously of His mercy. In all our dealings with others, let's remember the mercy He's shown us and extend it to others. 
Buckling Up!
Thu, 22 Feb 2018 00:00:00 +0000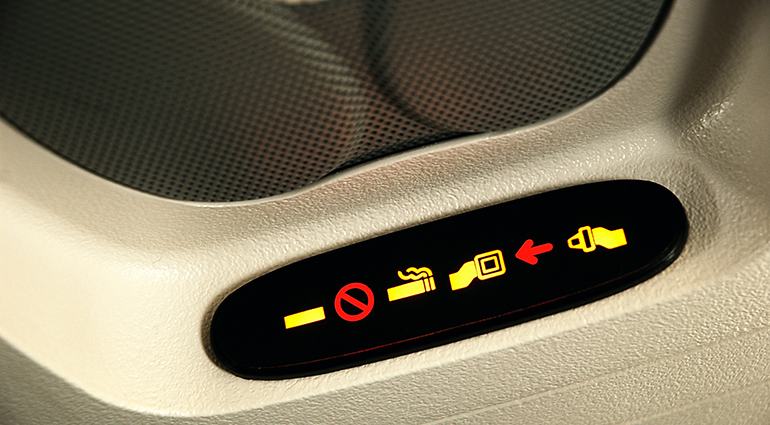 "The captain has turned on the seat belt sign, indicating that we are entering an area of turbulence. Please return to your seats immediately and securely fasten your seat belt." Flight attendants give that warning when necessary because in rough air, unbuckled passengers can be injured. Secured in their seats, they can safely ride out the turbulence.
Most of the time, life doesn't warn us of the unsettling experiences coming our way. But our loving Father knows and cares about our struggles, and He invites us to bring our cares, hurts, and fears to Him. The Scriptures tell us, "This High Priest of ours understands our weaknesses, for he faced all of the same temptations we do, yet he did not sin. So let us come boldly to the throne of our gracious God. There we will receive his mercy, and we will find grace to help us when we need it most" (Hebrews 4:15-16 nlt).
In seasons of turbulence, going to our Father in prayer is the best thing we can do. The phrase "grace to help us when we need it"—means that in His presence we can be "buckled" in peace during threatening times, because we bring our concerns to the One who is greater than all! When life feels overwhelming, we can pray. He can help us through the turbulence.
Of Spiders and God's Presence
Wed, 21 Feb 2018 00:00:00 +0000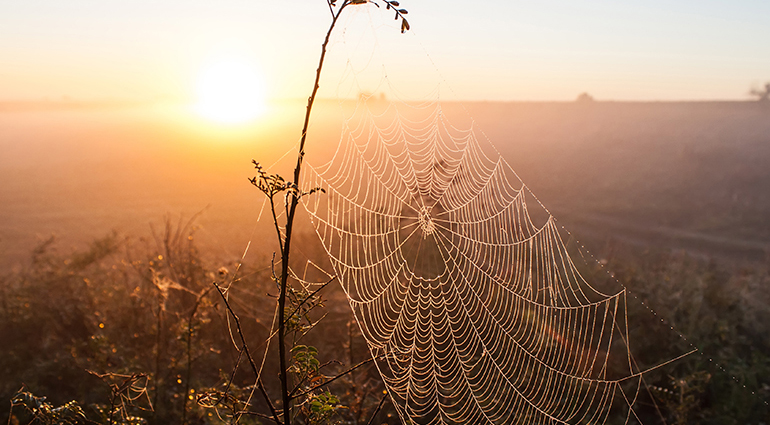 Spiders. I don't know any kid who likes them. At least not in their rooms . . . at bedtime. But as she was getting ready for bed, my daughter spied one dangerously close to her bed. "Daaaad!!!!! Spiiiderrr!!!!!" she hollered. Despite my determination, I couldn't find the eight-legged interloper. "He's not going to hurt you," I reassured her. She wasn't convinced. It wasn't until I told her I'd stay next to her top bunk and stand guard that she agreed to get in bed.
As my daughter settled in, I held her hand. I told her, "I love you so much. I'm right here. But you know what? God loves you even more than Daddy and Mommy. And He's very close. You can always pray to him when you're scared." That seemed to comfort her, and peaceful sleep came quickly.
Scripture repeatedly reassures us God is always near (Psalm 145:18; Romans 8:38–39; James 4:7–8), but sometimes we struggle to believe it. Perhaps that's why Paul prayed for the believers in Ephesus to have strength and power to grasp that truth (Ephesians 3:16). He knew that when we're frightened, we can lose track of God's proximity. But just as I lovingly held my daughter as she went to sleep that night, so our loving heavenly Father is always as close to us as a prayer.  
The Great Physician
Tue, 20 Feb 2018 00:00:00 +0000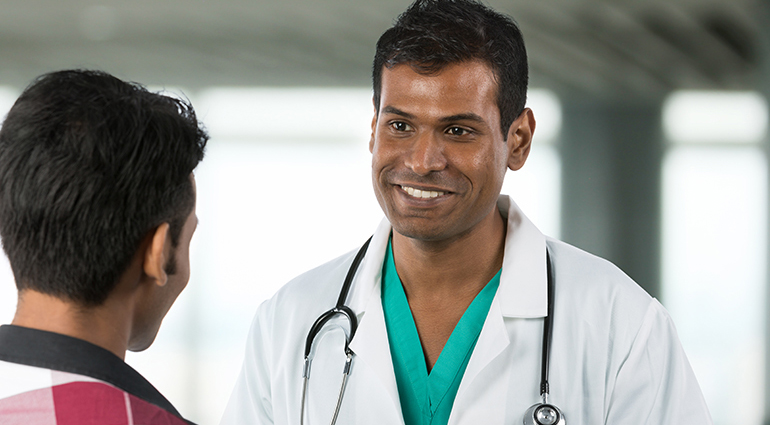 When Dr. Rishi Manchanda asks his patients, "Where do you live?" he's looking for more than an address. He has seen a pattern. Those who come to him for help often live in conditions of environmental stress; molds, pests, and toxins that are making them sick. So Dr. Manchanda has become an advocate of what he calls Upstream Doctors. These are health care workers who, while providing urgent medical care, are working with patients and communities to get to the source of better health. 
 As Jesus healed those who came to Him (Matthew 4:23–24), He lifted their eyes beyond the need for urgent physical and material care. With His Sermon on the Mount He offered more than a medical miracle (Matthew 5:1-12). Seven times Jesus described attitudes of mind and heart that reflect a well-being that begins with a new vision and promise of spiritual well-being  (vv. 3–9). Two more times he called blessed those who experience relentless persecution and find their hope and home in Him (vv. 10–11).
Jesus's words leave me wondering.  Where am I living? How aware am I of my need for a well-being that is greater than my urgent need for physical and material relief?  As I long for a miracle, do I embrace as enviable the poor, broken, hungry, merciful, peacemaking heart that Jesus calls blessed?
Not Enough?
Mon, 19 Feb 2018 00:00:00 +0000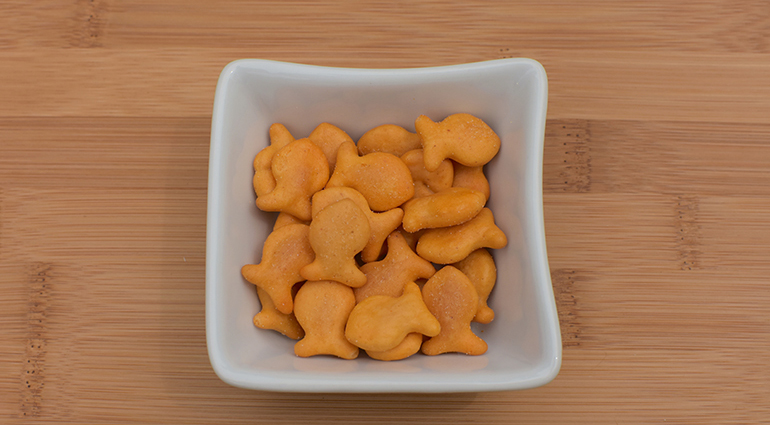 On the way home from church my daughter sat in the backseat enjoying Goldfish crackers as my other children implored her to share. Trying to redirect the conversation, I asked the hoarder of snacks, "What did you do in class today?" She said they made a basket of bread and fish because a child gave Jesus five loaves and two fish that Jesus used to feed more than 5,000 people (John 6:1–13).
"That was very kind of the little boy to share. Do you think maybe God is asking you to share your fish?" I asked. "No, Momma" she replied.
I tried to encourage her not to keep all the crackers to herself. She was unconvinced. "There is not enough for everyone!" 
Sharing is hard. It is easier to hold onto what I see in front of me. Perhaps we do the calculation and reason there is simply not enough for everyone. And, the assumption is that if I give, I will be left wanting.
Paul reminds us that all we have comes from God, who wants to enrich us "in every way so that [we] can be generous" (2 Corinthians 9:10–11). The math of heaven isn't a calculation of scarcity but of abundance. We can share joyfully because God promises to care for us even as we are generous to others.
Courage to Be Faithful
Sun, 18 Feb 2018 00:00:00 +0000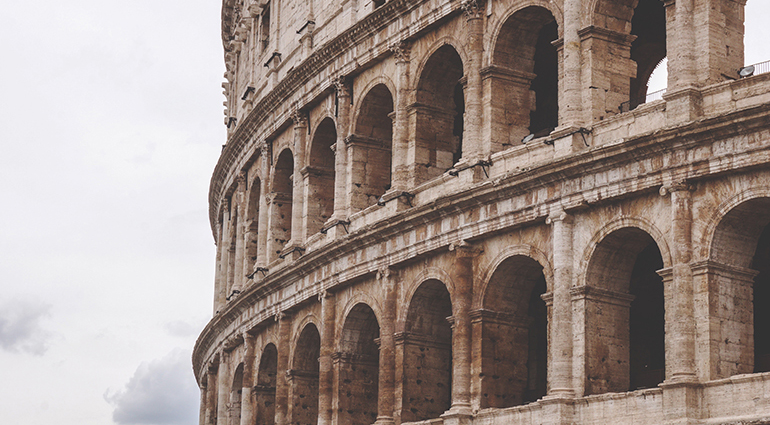 Fear is Hadassah's constant companion. Hadassah, a young Jewish girl living in the first-century, is a fictional character in Francine Rivers' book A Voice in the Wind. After Hadassah becomes a slave in a Roman household, she fears persecution for her faith in Christ. She knows that Christians are despised, and many are sent to their execution or thrown to the lions in the arena. Will she have the courage to stand for the truth when she is tested?
When her worst fear becomes reality, her mistress and other Roman officials who hate Christianity confront her. She has two choices: recant her faith in Christ or be taken to the arena. Then, as she proclaims Jesus as the Christ, her fear falls away and she becomes bold even in the face of death.
The Bible reminds us that sometimes we will suffer for doing what is right—whether for sharing the gospel or for living godly lives that are against today's values. We are told not to be frightened (1 Peter 3:14), but to "revere Christ as Lord" in our hearts (v. 15). Hadassah's main battle took place in her heart. When she finally made up her mind to choose Jesus, she found the courage to be faithful.
 When we make the decision to honor Christ, He will help us to be bold and to overcome our fears in the midst of opposition.
Fleeing to Strength
Sat, 17 Feb 2018 00:00:00 +0000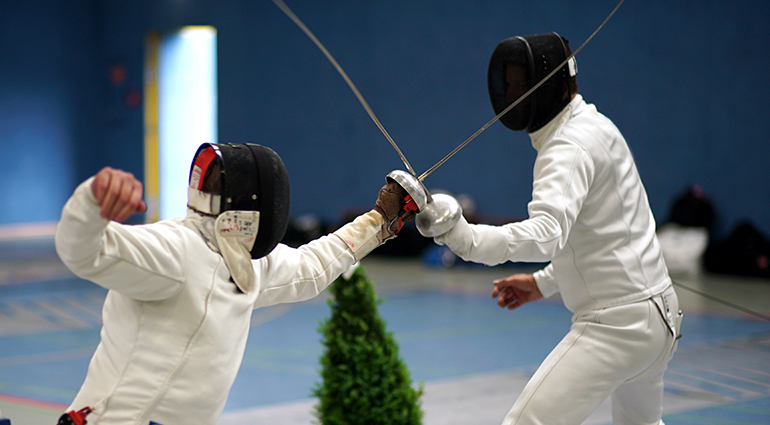 "Parry four!"
When I began fencing in high school, my coach would shout the correct defensive position ("parry") against the move he was making. When he extended his weapon and lunged, to repel the attack I had to listen and respond immediately.
That active listening brings to mind the prompt obedience Scripture calls for in the area of sexual temptation. In 1 Corinthians 6:18 Paul writes to believers tempted to solicit pagan temple prostitutes, telling them to "flee from sexual immorality." Sometimes we are to "stand firm" in challenging circumstances (Ephesians 6:11; Galatians 5:1), but here the Bible practically shouts our best defense: "Run away!"
Immediate action guards against compromise. Small compromises can lead to devastating defeats. An unrestrained thought, a glance in the wrong place on the Internet, a flirting friendship when you're already married—each are steps that take us where we shouldn't go and put distance between us and God.
When we flee temptation, God also provides a place to run. Through Jesus's death on the cross for our sins, He offers us hope, forgiveness, and a new beginning—no matter where we've been or what we've done. When we run to Jesus in our weakness, He sets us free to live in His strength.
Loving All
Fri, 16 Feb 2018 00:00:00 +0000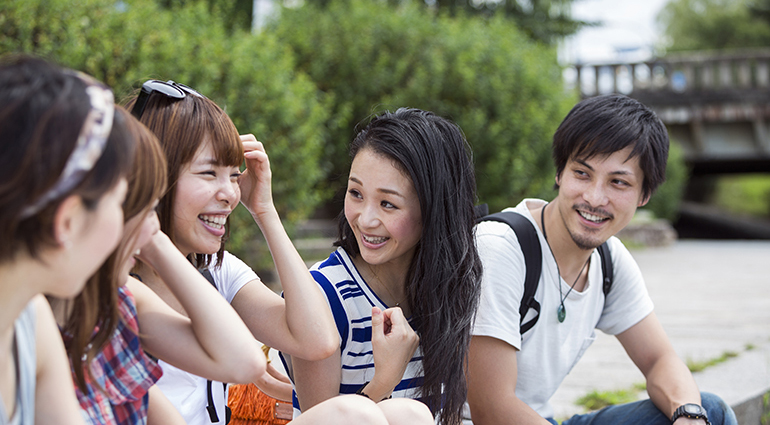 I worship in a church located in a large, open field—a rare commodity on the island of Singapore (we're just twenty-five miles long and fifteen miles wide). Some time back, people from abroad who work in my country started gathering on the church property for a picnic every Sunday.
This evoked a range of responses from fellow churchgoers. Some fretted about the mess the visitors would leave behind. But others saw this as a divine opportunity to extend hospitality to a wonderful group of strangers —without even leaving the church grounds!
The Israelites must have faced similar issues in their time. After they settled in their new land, they had to grapple with how to relate to other peoples. But God expressly commanded them to treat foreigners like their own kind, and to love them as themselves (Leviticus 19:34). Many of His laws made special mention of foreigners: they were not to be mistreated or oppressed, and they were to be loved and helped (Exodus 23:9; Deuteronomy 10:19). Centuries later, Jesus would command us to do the same: to love our neighbor as ourselves (Mark 12:31).
May we have God's heart to love others as ourselves, remembering that we too are sojourners on this earth. Yet we have been loved as God's people, treated as His own.
Following Where He Leads
Thu, 15 Feb 2018 00:00:00 +0000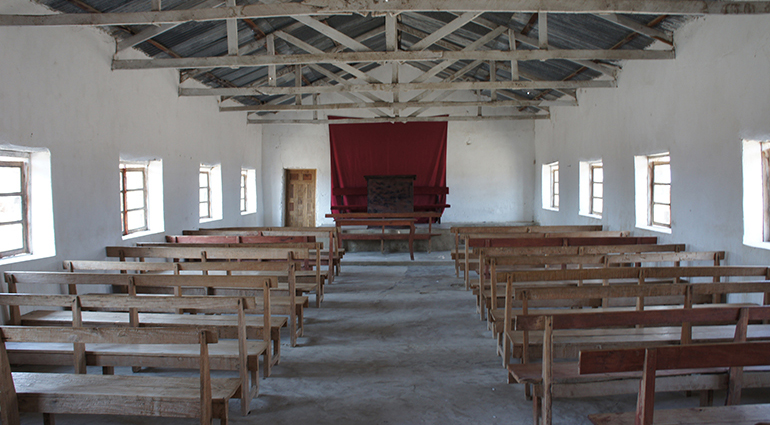 As a child, I looked forward to our church's Sunday evening services. They were exciting. Sunday night often meant that we got to hear from missionaries and other guest speakers. Their messages inspired me because of their willingness to leave family and friends—and at times, homes, possessions, and careers—to go off to strange, unfamiliar, and sometimes dangerous places to serve God.
Like those missionaries, Elisha left many things behind to follow God (1 Kings 19:19–21). Before God called him into service through Elijah, we don't know much about Elisha—except that he was a farmer. When the prophet Elijah met him in the field where he was plowing, he threw his cloak over Elisha's shoulders (the symbol of his role as prophet) and called him to follow. With only a request to kiss his mother and father goodbye, Elisha immediately sacrificed his oxen, burned his plowing equipment, said good-bye to his parents—and followed Elijah.
Though not many of us are called to leave family and friends behind to serve God as fulltime missionaries, God wants all of us to follow Him and to "live as a believer in whatever situation the Lord has assigned to [us], just as God has called [us]" (1 Corinthians 7:17). As I've learned, serving God can be thrilling and challenging no matter where we are—even if we never leave home.
The Advance Team
Wed, 14 Feb 2018 00:00:00 +0000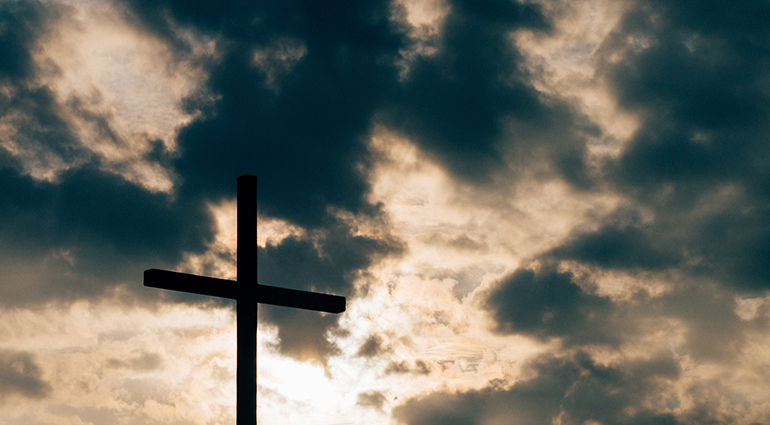 A friend recently prepared to relocate to a city more than 1,000 miles from her current hometown. She and her husband divided the labor of moving to accommodate a short timeline. He secured new living arrangements, while she packed their belongings. I was astounded by her ability to move without previewing the area or participating in the house hunt, and asked how she could do so. She acknowledged the challenge but said she knew she could trust him because of his attention to her preferences and needs over their years together.
In the upper room, Jesus spoke with His disciples of His coming betrayal and death. The darkest hours of Jesus' earthly life, and that of the disciples' as well, lay ahead. He comforted them with the assurance that He would prepare a place for them in heaven, just as my friend's husband prepared a new home for their family. When they questioned Jesus, He pointed them to their mutual history and the miracles they'd witnessed Him perform. Though they would grieve Jesus's death and absence, He reminded them He could be counted on to do as He'd said.
Even in the midst of our own dark hours, we can trust Him to lead us forward to a place of goodness. As we walk with Him, we too will learn to trust increasingly in His faithfulness.
rssfeedwidget.com