The Heart's True Home
Fri, 24 Nov 2017 00:00:00 +0000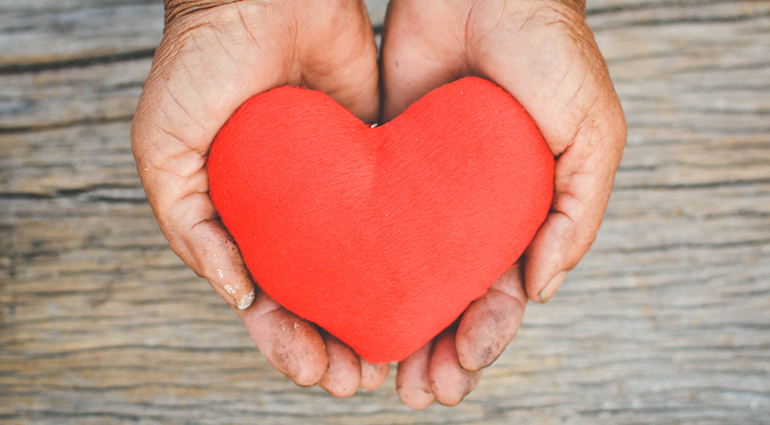 We had a West Highland Terrier for a number of years. "Westies" are tough little dogs, bred to tunnel into badger holes and engage the "enemy" in its lair. Our Westie was many generations removed from her origins, but she still retained that instinct, put into her through years of breeding. On one occasion she became obsessed by some "critter" under a rock in our back yard. Nothing could dissuade her. She dug and dug until she tunneled several feet under the rock.
Now consider this question: Why do we as humans pursue, pursue, pursue? Why must we climb unclimbed mountains, ski near-vertical slopes? Run the most difficult and dangerous rapids, challenge the forces of nature? Part of it is a desire for adventure and enjoyment, but it's much more. It's an instinct for God that has been implanted in us. We cannot not want to find God.
We don't know that, of course. We only know that we long for something. "You don't know what it is you want," Mark Twain said, "but you want it so much you could almost die."
God is our heart's true home. As church father Augustine said in that most famous quotation: "You have made us for Yourself, O Lord, and our hearts are restless until they rest in You."
And what is the heart? A deep void within us that only God can fill.
Harvest and Thanksgiving
Thu, 23 Nov 2017 00:00:00 +0000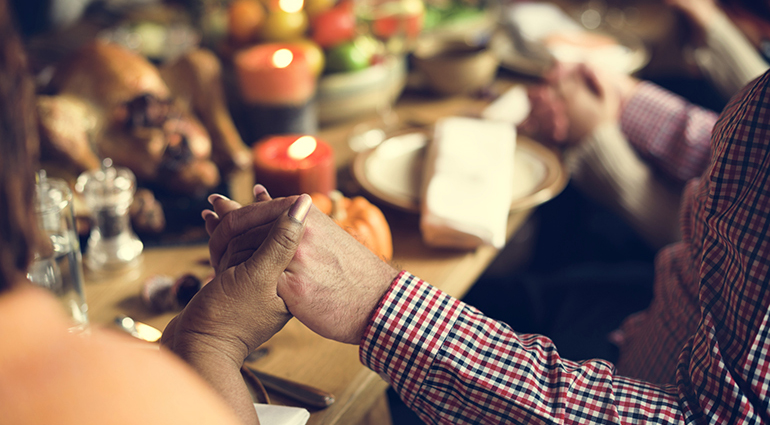 Several thousand years ago, God spoke directly to Moses and instituted a new festival for His people. In Exodus 23:16, according to Moses's record, God said, "Celebrate the Feast of Harvest with the firstfruits of the crops you sow in your field."
Today countries around the world do something similar by celebrating the land's bounty. In Ghana, the people celebrate the Yam Festival as a harvest event. In Brazil, Dia de Acao de Gracas is a time to be grateful for the crops that yielded their food. In China, there is the Mid-Autumn (Moon) Festival. In the United States and Canada: Thanksgiving.
To understand the fitting goal of a harvest celebration, we visit Noah right after the flood. God reminded Noah and his family—and us—of His provision for our flourishing existence on the earth. Earth would have seasons, daylight and darkness—and "seedtime and harvest" (Genesis 8:22). Our gratitude for the harvest, which sustains us, goes to God alone.
            No matter where you live or how you celebrate your land's bounty, take time today to express gratitude to God—for we would have no harvest to celebrate without His grand creative design. 
Make a Joyful Noise
Wed, 22 Nov 2017 00:00:00 +0000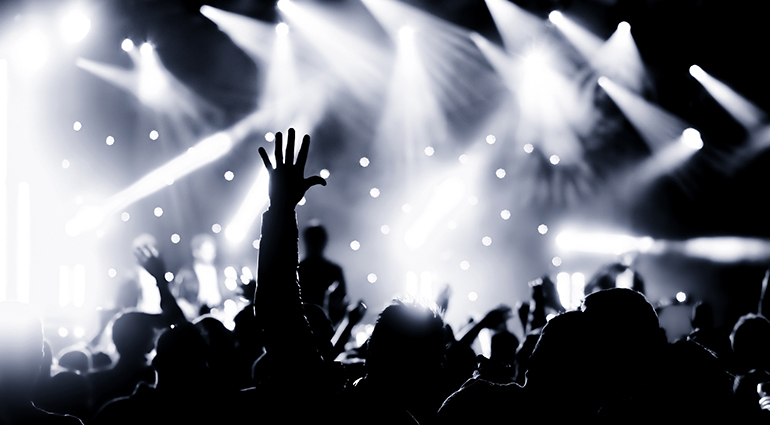 Back when I was searching for a church to attend regularly, a friend invited me to a service at her church. The worship leaders led the congregation in a song I particularly loved. So I sang with gusto, remembering my college choir director's advice to "Project!"
After the song, my friend's husband turned to me and said, "You really sang loud." This remark was not intended as a compliment! After that, I self-consciously monitored my singing, making sure I sang softer than those around me, and always wondering if the people around me judged my singing.
But one Sunday, I noticed the singing of a woman in the pew beside me. She seemed to sing with adoration, without a trace of self-consciousness. Her worship reminded me of the enthusiastic, spontaneous worship that David demonstrated in his life. In Psalm 98, in fact, David suggests that "all the earth" should "burst into jubilant song" in worship (v. 4).  
Verse one of Psalm 98 tells us why we should worship joyfully, reminding us that "[God] has done marvelous things." Throughout the psalm, David recounts these marvelous things: God's faithfulness and justice to all nations, His mercy, and salvation. Dwelling on who God is and what He's done can fill our hearts with praise.
What "marvelous things" has God done in your life? Thanksgiving is the perfect time to recall His wondrous works and give God thanks. Lift your voice and sing!
Helicopter Seeds
Tue, 21 Nov 2017 00:00:00 +0000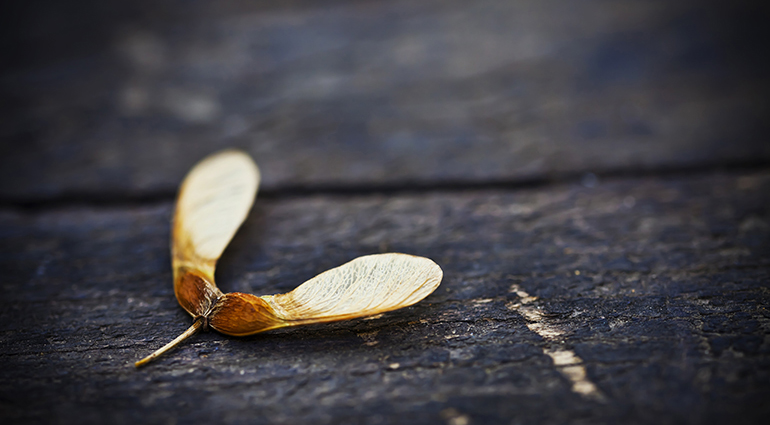 When our children were young, they loved trying to catch the "helicopter seeds" that fell from our neighbor's silver maple trees. Each seed resembles a wing. In late spring they twirl to the ground like a helicopter's rotor blades. The seeds' purpose is not to fly, but to fall to earth and grow into trees.
Before Jesus was crucified, He told His followers, "The hour has come for the Son of Man to be glorified . . . unless a kernel of wheat falls to the ground and dies, it remains only a single seed. But if it dies, it produces many seeds"  (vv. 23–24). 
While Jesus's disciples wanted Him to be honored as the Messiah, He came to give His life so we could be forgiven and transformed through faith in Him.  As Jesus' followers, we hear His words, "Anyone who loves their life will lose it, while anyone who hates their life in this world will keep it for eternal life.  Whoever serves me must follow me, and where I am, my servant also will be. My Father will honor the one who serves me" (vv. 25–26).        
Helicopter seeds can point us to the miracle of Jesus, the Savior, who died that we might live for Him.
Take a Number
Mon, 20 Nov 2017 00:00:00 +0000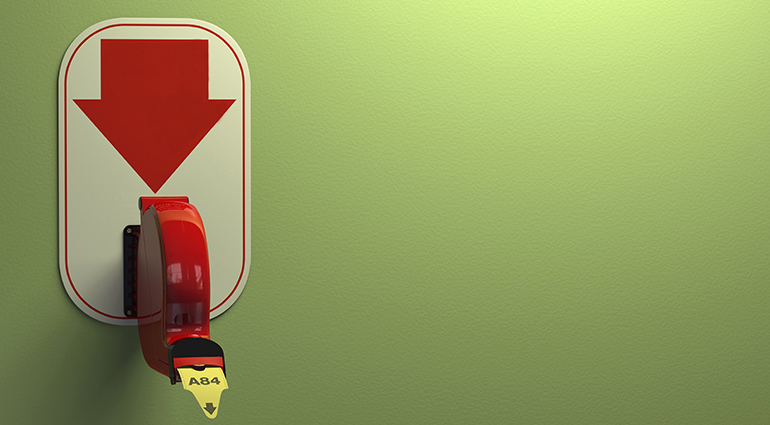 We have an ancient cherry tree in our backyard that had seen better days and looked like it was dying so I called in an arborist. He checked it out and declared that it was "unduly stressed" and needed immediate attention. "Take a number," my wife, Carolyn, muttered to the tree as she walked away. It had been one of those weeks.
Indeed, we all have anxious weeks—filled with worries over the direction our culture is drifting or concerns for our children, our marriages, our businesses, our finances, our personal health and well-being. Nevertheless, Jesus has assured us that despite disturbing circumstances we can be at peace. He said, "My peace I give to you" (John 14:27).
Jesus's days were filled with distress and disorder: He was beleaguered by His enemies and misunderstood by His family and friends. He often had no place to lay His head. Yet there was no trace of anxiety or fretfulness in His manner. He possessed an inner calm, a quiet tranquility. This is the peace He has given us—freedom from anxiety concerning the past, present, and future. The peace He exhibited; His peace.
In any circumstances, no matter how dire or trivial, we can turn to Jesus in prayer. There in His presence we can make our worries and fears known to Him. Then, Paul assures us, the peace of God will come to "guard [our] hearts and [our] minds in Christ Jesus" (Phil. 4:7). Even if we've had "one of those weeks," we can have His peace.
Seeing Masterpieces
Sun, 19 Nov 2017 00:00:00 +0000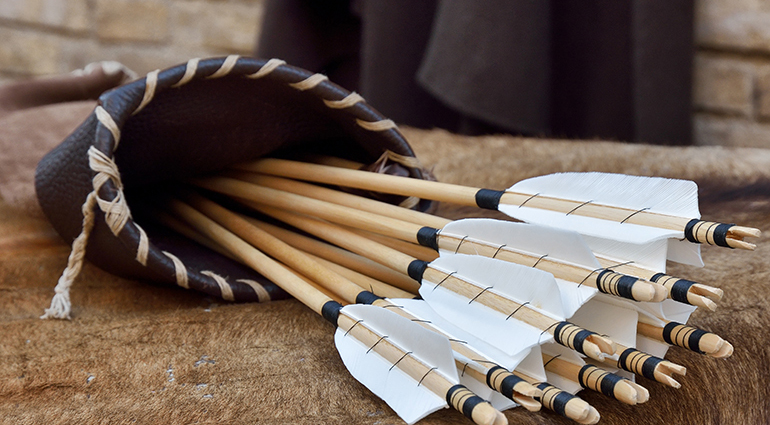 My father creates custom quivers designed for archers to carry their arrows. He carves elaborate wildlife pictures into pieces of genuine leather, before stitching the material together.
During a visit, I watched him construct one of his works of art. His careful hands applied just the right pressure as he pressed a sharp blade into the supple leather, creating various textures. Then he dipped a rag into crimson dye and covered the leather with even strokes, magnifying the beauty of his creation.
As I admired my dad's confident craftsmanship, I realized how often I fail to acknowledge and appreciate my heavenly Father's creativity manifested in others and even in myself. Reflecting on the Lord's magnificent workmanship, I recalled King David's affirmation that God creates our "inmost being" and that we're "fearfully and wonderfully made" (Ps. 139:13).
We can praise our Creator in confidence because we know His "works are wonderful" (v. 14). And we can be encouraged to respect ourselves and others more, especially when we remember that the Maker of the Universe knew us inside and out and planned our days "before one of them came to be" (vv. 15–16).

Like the pliable leather carved by my father's skilled hands, we are each beautiful and valuable simply because we are God's one-of-a-kind creations. Each one of us, intentionally designed to be unique and purposed as God's beloved masterpieces, contributes to reflect God's magnificence.
Hide and Seek
Sat, 18 Nov 2017 00:00:00 +0000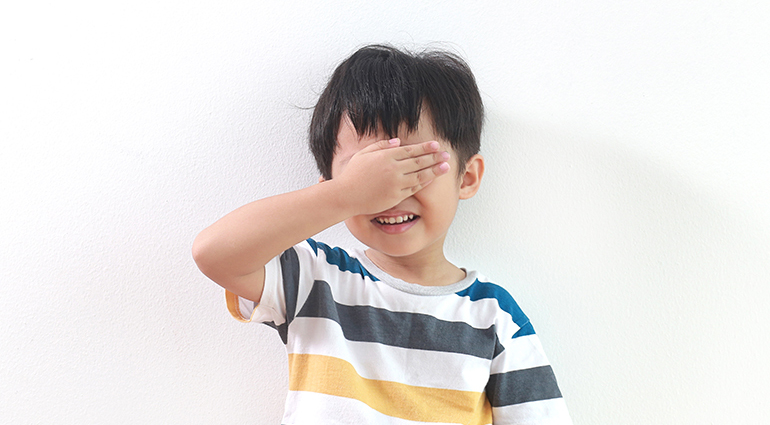 "You can't see me!"
When small children play "hide and seek," they sometimes believe they're hiding just by covering their eyes. If they can't see you, they assume you can't see them.
Naïve as that may seem to adults, we sometimes do something similar with God. When we find ourselves desiring to do something we know is wrong, our tendency may be to "shut God out" as we willfully go our own way.
The prophet Ezekiel discovered this truth in the vision God gave him for his people, exiled in Babylon. The Lord told him, "Have you seen what the elders of Israel are doing in the darkness, each at the shrine of his own idol? They say, 'The LORD does not see us'" (Ezek. 8:12)
But God misses nothing, and Ezekiel's vision was proof of it. Yet even though they had sinned, God offered His repentant people hope through a new promise: "I will give you a new heart and put a new spirit in you" (36:26). 
For us, God met the brokenness and rebellion of sin with His tender mercy at the cross, paying the ultimate penalty for it. Through Jesus Christ, God not only offers us a new beginning, but He also works within us to change our hearts as we follow Him. How good is God! When we were lost and hiding in our sinfulness, God drew near through Jesus, who "came to seek and save" us (Luke 19:10; Rom. 5:8).
Serve and Be Served
Fri, 17 Nov 2017 00:00:00 +0000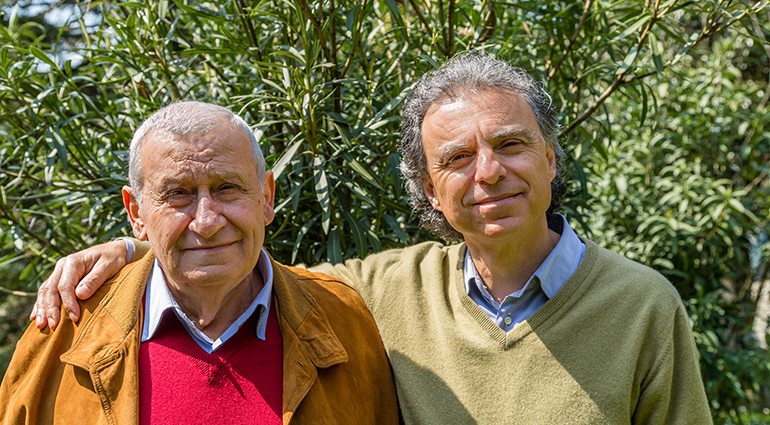 Marilyn had been ill for many weeks, and many people had encouraged her through this difficult time. How will I ever repay all their kindnesses? she worried. Then one day she read the words of a written prayer: "Pray that [others] will develop humility, allowing them not only to serve, but also to be served." Marilyn suddenly realized there was no need to balance any scale, but just to be thankful and allow others to experience the joy of serving.  
In Philippians 4, the apostle Paul expressed his gratitude for all those who shared "in [his] troubles" (v. 14). He depended on people to support him as he preached and taught the gospel. He understood that the gifts provided for him when he was in need were simply an extension of people's love for God: "[Your gifts] are a fragrant offering, an acceptable sacrifice, pleasing to God" (v. 18).
It may not be easy to be the one on the receiving end—especially if you've usually been the first one to help other people. But with humility, we can allow God to gently care for us by a variety of means when we need help.
Paul wrote, "My God will meet all your needs" (v. 19). It was something He had learned during a life of trials. God is faithful and His provision for us has no limits.
In His Presence
Thu, 16 Nov 2017 00:00:00 +0000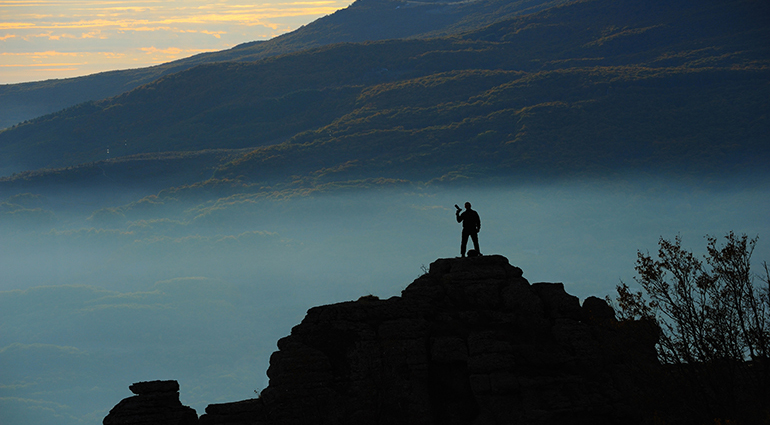 The seventeenth-century monk Brother Lawrence, before a day's work as cook in his community, would pray, "O my God . . . grant me your grace to stay in your presence. Help me in my labors. Possess all my affections." As he worked, he kept talking to God, listening for His leading and dedicating his work to Him. Even when he was busiest, he would use intervals of relative calm to ask for His grace. No matter what was happening, he sought for and found a sense of his Maker's love.
As Psalm 89 confesses, the fitting response to the Creator of all who rules the oceans and is worshiped by hosts of angels is to lift up our lives—our whole lives to Him. When we understand the beauty of who God is we "hear the joyful call to worship"—whenever and wherever we are, "all day long" (vv. 7–16).
Whether it's standing in store or airport lines, or waiting on hold minute after minute, our lives are full of moments like these, times when we could get annoyed. Or these can be times when we catch our breath and see each of these pauses as an opportunity to learn to "walk in the light of [God's] presence" (v. 15).  
The "wasted" moments of our lives, when we wait or lay ill or wonder what to do next, are all possible pauses to consider our lives in the light of His presence.  Harold Myra guest writer
How Much More!
Wed, 15 Nov 2017 00:00:00 +0000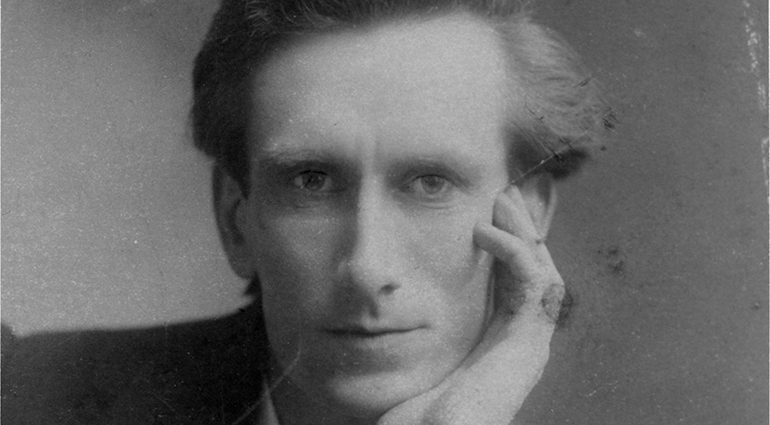 In October 1915, during World War I, Oswald Chambers arrived at Zeitoun Camp, a military training center near Cairo, Egypt, to serve as a YMCA chaplain to British Commonwealth soldiers. When he announced a weeknight religious service, 400 men packed the large YMCA hut to hear Chambers' talk titled, "What Is the Good of Prayer?" Later, when he spoke individually with men who were trying to find God in the midst of war, Oswald often quoted Luke 11:13, "If you then, though you are evil, know how to give good gifts to your children, how much more will your Father in heaven give the Holy Spirit to those who ask him!" 
The free gift of God through His Son, Jesus, is forgiveness, hope, and His living presence in our lives through the Holy Spirit. "For everyone who asks receives; the one who seeks finds; and to the one who knocks, the door will be opened" (v. 10). 
On November 15, 1917, Oswald Chambers died unexpectedly from a ruptured appendix. To honor him, a soldier led to faith in Christ by Oswald purchased a marble carving of a Bible with the message of Luke 11:13 on its open page and placed it beside his grave: "How much more will your Father in heaven give the Holy Spirit to those who ask Him!"
This amazing gift from God is available to each of us today.
rssfeedwidget.com