Dressed Up
Fri, 21 Jul 2017 00:00:00 +0000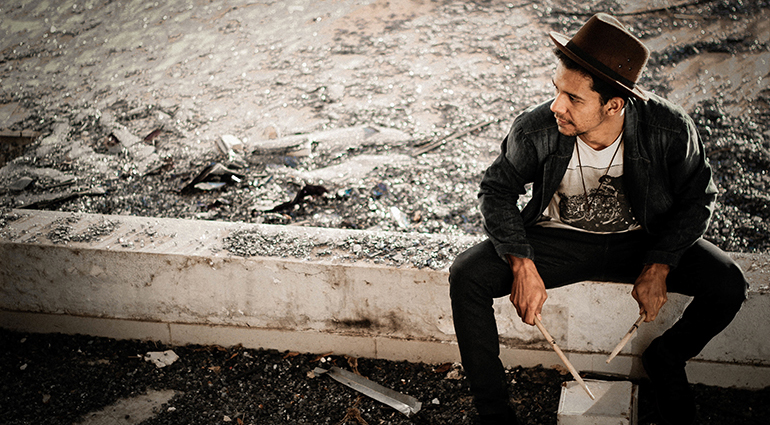 In her book Wearing God, author Lauren Winner says our clothes can silently communicate to others who we are. What we wear may indicate career, community or identity, moods, or social status. Think of a T-shirt with a slogan, a business suit, a uniform, or greasy jeans and what they might reveal. She writes, ". . . The idea that, as with a garment, Christians might wordlessly speak something of Jesus—is appealing."
According to Paul, we can similarly wordlessly represent Christ. Romans 13:14 tells us to "clothe [ourselves] with the Lord Jesus Christ, and do not think about how to gratify the desires of the flesh." What does this mean? When we become Christians, we take on Christ's identity. We're "children of God through faith" (Gal. 3:26–27). That's our status. Yet each day we need to clothe ourselves in His character. We do this by striving to live for and to be more like Jesus, growing in godliness, love, and obedience and turning our back on the sins that once enslaved us

This growth in Christ is a result of the Holy Spirit working in us and our desire to be closer to Him through study of the Word, prayer, and time spent in fellowship with other Christians (John 14:26). When others look at our words and attitudes, what statement are we making about Christ?
A Time for Everything
Thu, 20 Jul 2017 00:00:00 +0000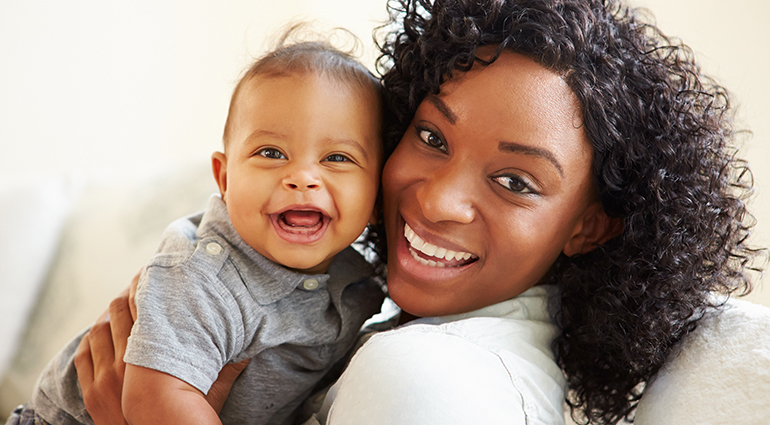 While flying recently, I watched a mother and her children a few rows ahead of me. While the toddler played contentedly, the mother gazed into the eyes of her newborn, smiling at him and stroking his cheek. He stared back with a wide-eyed wonderment. I enjoyed the moment with a touch of wistfulness, thinking of my own children at that age and the season that has passed me by.
I reflected, however, about King Solomon's words in the book of Ecclesiastes about "every activity under the heavens" (v. 1). He addresses through a series of opposites how there is a "time for everything" (v. 1): "a time to be born and a time to die, a time to plant and a time to uproot" (v. 2). Perhaps King Solomon in these verses despairs at what he sees as a meaningless cycle of life. But he also acknowledges the role of God in each season, that our work is a "gift of God" (v. 13) and that "everything God does will endure forever" (v. 14).
We may remember times in our lives with longing, like me thinking of my children as babies. We know, however that the Lord promises to be with us in every season of our life (Isaiah 41:10). We can count on His presence and find that our purpose is in walking with Him.
Mightier than All
Wed, 19 Jul 2017 00:00:00 +0000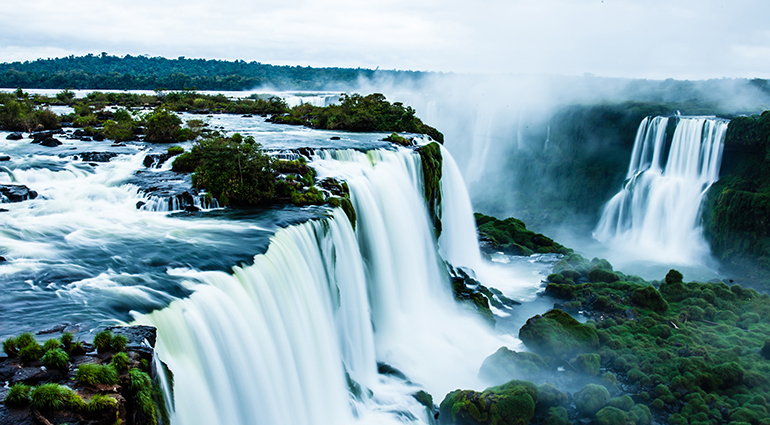 Iguazu Falls on the border of Brazil and Argentina is a spectacular waterfall system of 275 falls along 2.7 km (1.67 miles) of the Iguazu River. Etched on a wall on the Brazilian side of the Falls are the words of Psalm 93:4, "Mightier than the thunders of many waters, mightier than the waves of the sea, the Lord on high is mighty!" (rsv). Below it are these words, "God is always greater than all of our troubles."
The writer of Psalm 93, who penned its words during the time that kings reigned, knew that God is the ultimate King over all. "The Lord reigns," he wrote. "Your throne is established from of old; You are from everlasting" (vv. 1-2). No matter how high the floods or waves, the Lord remains greater than them all.
The roar of a waterfall is truly majestic, but it is quite a different matter to be in the water hurtling toward the falls. That may be the situation you are in today. Physical, financial, or relational problems loom ever larger and you feel like you are about to go over the falls. In such situations, the Christian has Someone to turn to. He is the Lord, "who is able to do exceedingly abundantly above all that we ask or think" (Eph. 3:20) for He is greater than all of our troubles. 
Beyond Labels
Tue, 18 Jul 2017 00:00:00 +0000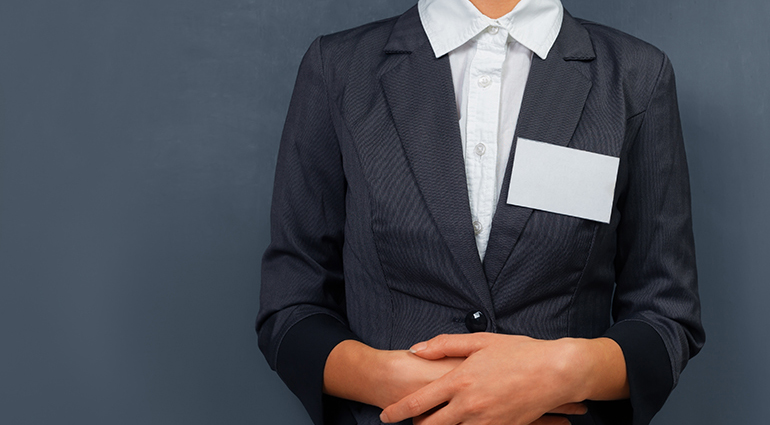 A church in my city has a unique welcome card that captures the love and grace of God for everyone. It says, "If You Are A . . . saint, sinner, loser, winner"—followed by many other terms used to describe struggling people—"alcoholic, hypocrite, cheater, fearful, misfit . . . . You are welcome here." One of the pastors told me, "We read the card aloud together in our worship services every Sunday."
How often we accept labels and allow them to define who we are. And how easily we assign them to others. But God's grace defies labels because it is rooted in His love, not in our self-perception. Whether we see ourselves as wonderful or terrible, capable or helpless, we can receive eternal life as a gift from Him. The apostle Paul reminded the followers of Jesus in Rome that "at just the right time, when we were still powerless, Christ died for the ungodly" (Rom. 5:6).
The Lord does not require us to change by our own power. Instead He invites us to come as we are to find hope, healing, and freedom in Him. "But God demonstrates his own love for us in this: While we were still sinners, Christ died for us" (v. 8). The Lord is ready and willing to receive us just as we are.
Just Like Dad
Mon, 17 Jul 2017 00:00:00 +0000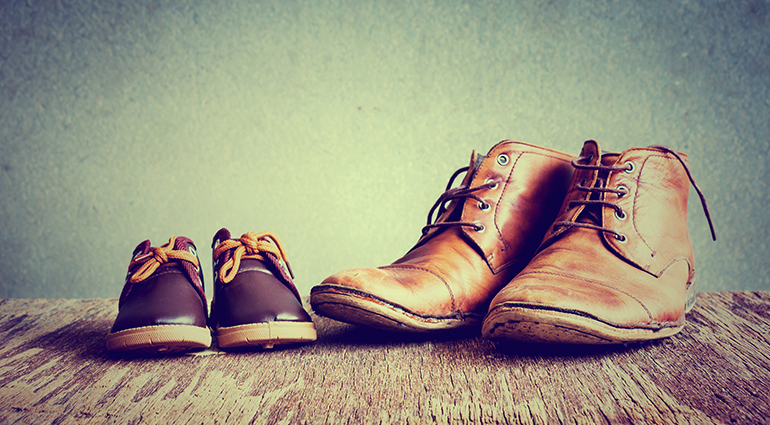 Isn't it endearing to see a child mimicking his parents? How often we've seen the young boy in a car seat, gripping his imaginary steering wheel intently while keeping a close eye on the driver to see what Daddy does next.
I remember doing the same thing when I was young. Nothing gave me greater pleasure than doing exactly what my dad did—and I'm sure he got an even bigger kick watching me copy his actions.
I would like to think God felt the same way when He saw His dearest Son doing exactly what the Father did—reaching out to the lost, helping the needy, and healing the sick. Jesus did "nothing by himself . . . only what he sees his Father doing, because whatever the Father does the Son also does" (John 5:19).
We too are called to do the same—to "follow God's example, therefore, as dearly loved children and walk in the way of love" (Eph 5:1-2). As we continue growing to be more like Jesus, may we seek to love like the Father loves, forgive like He forgives, care like He cares, and live in ways that please Him. It is a delight to copy His actions, in the power of the Spirit, knowing that our reward is the affectionate, tender smile of a loving Father.
Deep Roots
Sun, 16 Jul 2017 00:00:00 +0000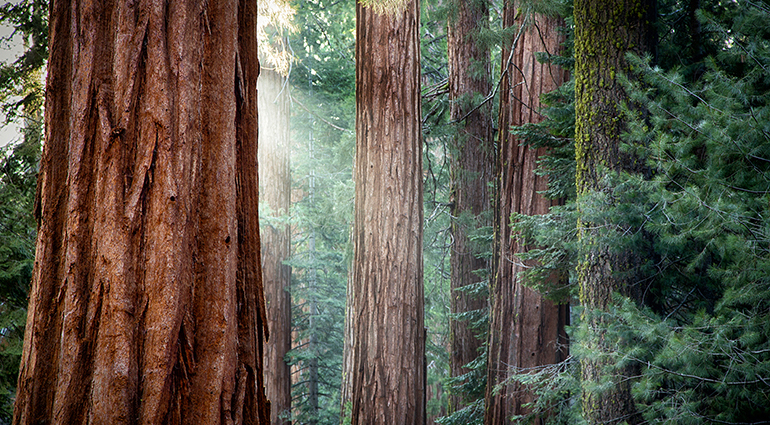 The sequoia tree, one of three species of redwoods, is among the world's largest and most enduring organisms. It can grow to 300 feet in height, weigh over 2.5 million pounds (1.1 million kg), and live for 3,000 years. But the majestic sequoia owes much of its size and longevity to what lies below the surface. A twelve- to fourteen-foot deep matting of roots, spreading over as much as an acre of earth, firmly grounds its towering height and astonishing weight.
A redwood's expansive root system, however, is small compared to the national history, religion, and anticipation that undergird the life of Jesus. On one occasion He told a group of religious leaders that the Scriptures they loved and trusted told His story (John 5:39). In the synagogue of Nazareth He opened the scroll of Isaiah, read a description of Israel's Messiah, and said, "Today this Scripture is fulfilled in your hearing" (Luke 4:21).
Later, after His resurrection, Jesus helped His disciples understand how the words of Moses, the prophets, and even the songs of Israel showed why it was necessary for Him to suffer, die, and rise from the dead (Luke 24:46).
What grace and grandeur—to see Jesus rooted in the history and Scriptures of a nation, and to see how extensively our own lives are rooted in our need of Him.
Are You Being Prepared?
Sat, 15 Jul 2017 00:00:00 +0000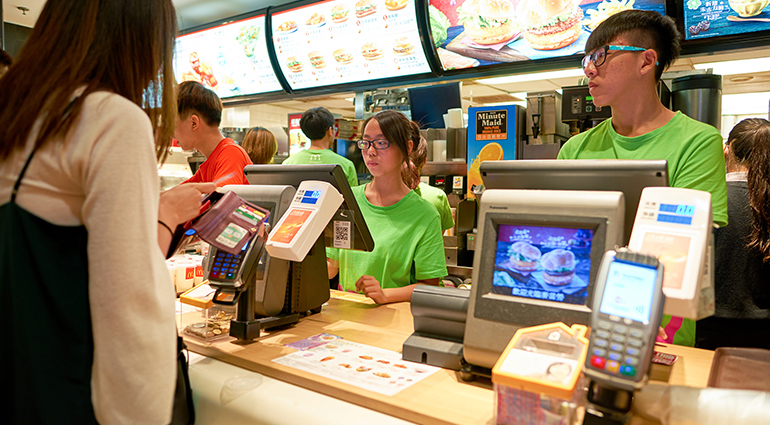 I worked at a fast-food restaurant for over two years in high school. Some aspects of the job were difficult. Customers verbalized their anger while I apologized for the unwanted slice of cheese on the sandwich I didn't make. Soon after I left, I applied for an IT job at my university. The employers were more interested in my fast-food experience than my computer skills. They wanted to know that I knew how to deal with people. My experience in unpleasant circumstances prepared me for a better job!
                Young David persevered through an experience we might well call unpleasant. When Israel was challenged to send someone to fight Goliath, no one was brave enough to step up to the task. No one but David. King Saul was reluctant to send him to fight, but David explained that as a shepherd he had fought and killed a lion and a bear for the sake of the sheep (1 Samuel 17:34–36). Confidently he stated, "The Lord who rescued me from the paw of the lion and . . . bear will rescue me from the hand of this Philistine" (v. 37).
                Being a shepherd didn't earn David much respect, but it prepared him to fight Goliath and eventually become Israel's greatest king. We may be in difficult circumstances, but through them God might be preparing us for something greater!
Face to Face
Fri, 14 Jul 2017 00:00:00 +0000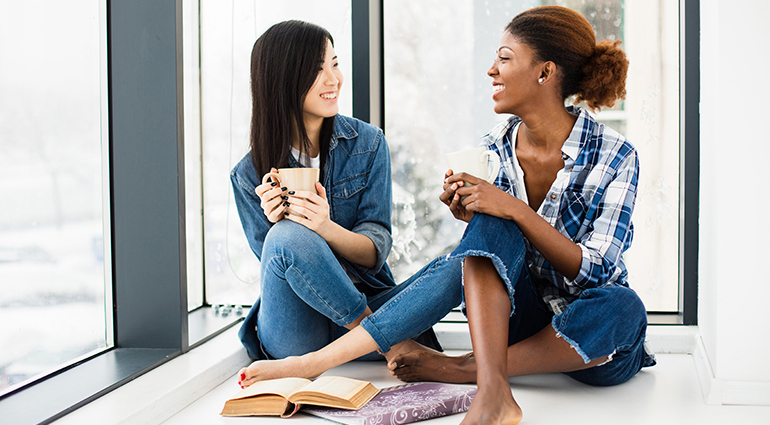 Although the world is connected electronically like never before, nothing beats time together in person. As we share and laugh together, we can often sense—almost unconsciously—the other person's emotions by watching their facial movements. Those who love each other, whether family or friends, like to share with each other face to face.
We see this face-to-face relationship between the Lord and Moses, the man God chose to lead His people. Moses grew in confidence over the years of following God, and he continued to follow Him despite the people's rebelliousness and idolatry. After the people worshiped a golden calf instead of the Lord (see Exod. 32), Moses set up a tent outside of the camp in which to meet God, while they had to watch from a distance (33:7–11). As the pillar of cloud signifying God's presence descended to the tent, Moses spoke on their behalf. The Lord promised that His Presence would go with them (v. 14).
Because of Jesus's death on the cross and His resurrection, we no longer need someone like Moses to speak with God for us. Instead, just as Jesus offered His disciples, we can have friendship with God through Christ (John 15:15).  We too can meet with Him, with the Lord speaking to us as one speaks to a friend.
Intimate Details
Thu, 13 Jul 2017 00:00:00 +0000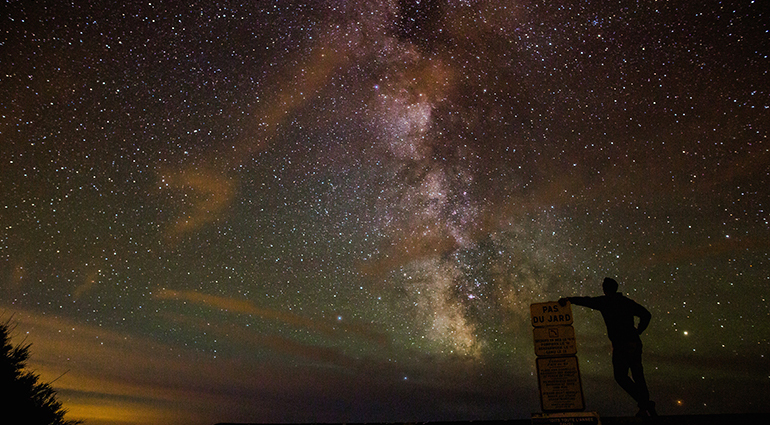 The universe is astonishingly grand. Right now the moon is spinning around us at nearly 2,300 miles an hour. Our Earth is spinning around the sun at 66,000 miles an hour. Our sun is one of 200 billion other stars and trillions more planets in our galaxy, and that galaxy is just one of 100 billion others hurtling through space. Astounding!
In comparison to this vast cosmos, our little Earth is no bigger than a pebble, and our individual lives no greater than a grain of sand. Yet according to Scripture, the God of the galaxies attends to each microscopic one of us in intimate detail. He saw us before we existed (Ps. 139:13–16); He watches us as we go about our days and listens for our every thought (vv. 1–6).
It can be hard to believe this sometimes. This tiny "pebble" has big problems like war and famine, and we can question God's care in times of personal suffering. But when King David wrote Psalm 139 he was in the midst of crisis himself (vv. 19–20). And when Jesus said God counts each hair on our heads (Matt. 10:30), he was living in an age of crucifixion. Biblical talk of God's caring attention isn't a naïve wish. It is real-world truth.
The One who keeps the galaxies spinning knows us intimately. That can help us get through the worst of times.
Approaching God
Wed, 12 Jul 2017 00:00:00 +0000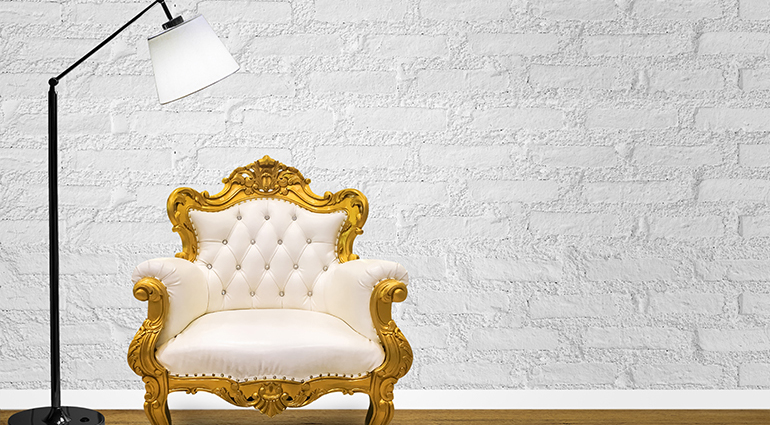 A woman desiring to pray grabbed an empty chair and knelt before it. In tears, she said, "My dear heavenly Father, please sit down here; you and I need to talk!" Then, looking directly at the vacant chair, she prayed. She demonstrated confidence in approaching the Lord; she believed He was sitting on the chair and listening to her petition.
A time with God is an important moment when we engage the Almighty. God comes near to us as we draw near to him in a mutual involvement (James 4:8). He has assured us, "I am with you always" (Matt. 28:20).  Our heavenly Father is always waiting for us to come to Him, always ready to listen to us.  
There are times when we struggle to pray because we feel tired, sleepy, sick, and weak.  But Jesus sympathizes with us when we are weak or face temptations (Heb. 4:15). Therefore we can "approach (God's) throne of grace with confidence, so we may receive mercy and find grace to help us in our time of need" (v. 16). 
rssfeedwidget.com