The Widow's Faith
Thu, 26 Apr 2018 00:00:00 +0000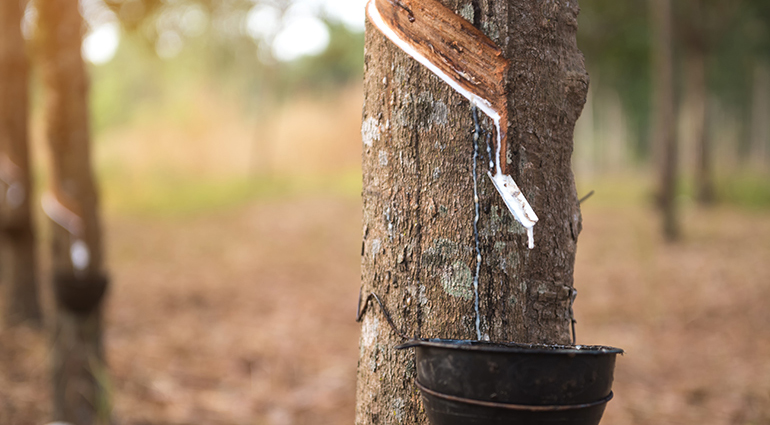 It is pitch dark when Ah-pi starts her day. Others in the village will wake up soon to make their way to the rubber plantation. Harvesting latex is one of the main sources of income for people living in Hongzhuang village, China. To collect as much latex as possible, the trees must be tapped very early in the morning, before daybreak. Ah-pi will be among the rubber tappers, but first, she will spend time communing with God.
 Ah-pi's father, husband, and only son have passed away, and she—with her daughter-in-law—is providing for an elderly mother and two young grandsons. Her story reminds me of another widow in the Bible who trusted God.
The widow's husband had died and left behind a huge debt (2 Kings 4:1). In her distress, she looked to God for help by turning to His servant Elisha. She believed that God cared and that He could do something about her situation. And God did. He provided miraculously for the dire needs of this widow (vv. 5–6). This same God also provided for Ah-pi—though less miraculously—through the toil of her hands, the produce from the ground, and gifts from His people.
Though life can make various demands on us, we can always draw strength from God. We can entrust our cares to Him, do all we can, and let Him amaze us with what He can do with our situation.
Amnesia
Wed, 25 Apr 2018 00:00:00 +0000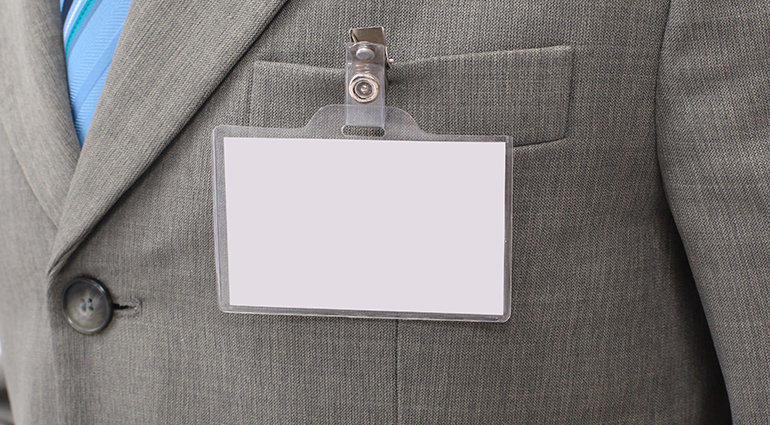 Emergency Services in Carlsbad, California, came to the rescue of a woman with an Australian accent who couldn't recall who she was. Because she was suffering from amnesia and had no ID with her, she was unable to provide her name or where she had come from. It took the help of doctors and international media to restore her health, tell her story, and reunite her with her family.
Nebuchadnezzar, king of Babylon, also lost sight of who he was and where he had come from. His "amnesia," though, was spiritual. In taking credit for the kingdom he'd been given, he forgot that God is the King of kings, and everything he had was from him (Daniel 4:17, 28–30).
God dramatized the king's state of mind by driving him into the fields to live with wild animals and graze like a cow (Daniel 4:32–33). Finally, after seven years Nebuchadnezzar looked up to the skies, and his memory of who he was and who had given him his kingdom returned. With his senses restored, he declared, "I, Nebuchadnezzar, praise and exult and glorify the King of heaven" (4:34–37).
What about us? Who do we think we are? Where did we come from? Since we are inclined to forget, who can we count on to help us remember but the King of Kings?
The Waiting Place
Tue, 24 Apr 2018 00:00:00 +0000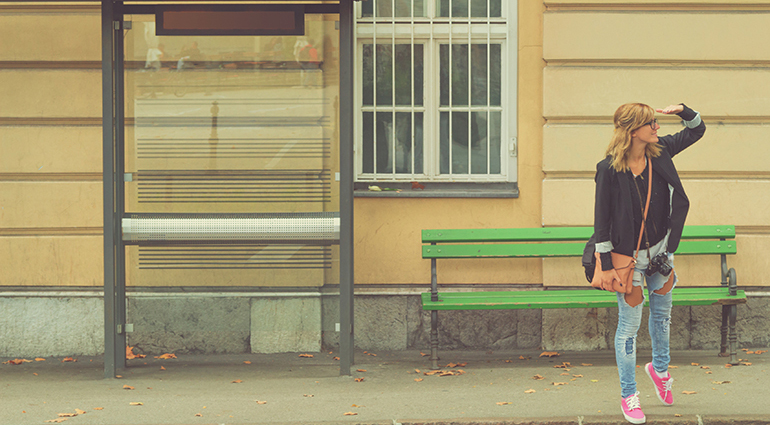 "Waiting for the fish to bite or waiting for wind to fly a kite. Or waiting around for Friday night . . . . Everyone is just waiting"—or so Dr. Seuss, author of many children's books, says.
So much of life is about waiting, but God is never in a hurry—or so it seems. "God has His hour and delay," suggests an old, reliable saying. Thus we wait.
Waiting is hard. We twiddle our thumbs, shuffle our feet, stifle our yawns, heave long sighs, and fret inwardly in frustration. Why must I live with this awkward person, this tedious job, this embarrassing behavior, this health issue that will not go away? Why doesn't God come through?
God's answer: "Wait awhile and see what I will do."
Waiting is one of life's best teachers for in it we learn the virtue of . . . well, waiting—waiting while God works in us and for us. It's in waiting that we develop endurance, the ability to trust God's love and goodness, even when things aren't going our way (Psalm 70:5).
But waiting is not dreary, teeth-clenched resignation. We can "rejoice and be glad in [Him]" while we wait (v. 4). We wait in hope, knowing that God will deliver us in due time—in this world or in the next. God is never in a hurry, but He's always on time.
The Secret of Peace
Mon, 23 Apr 2018 00:00:00 +0000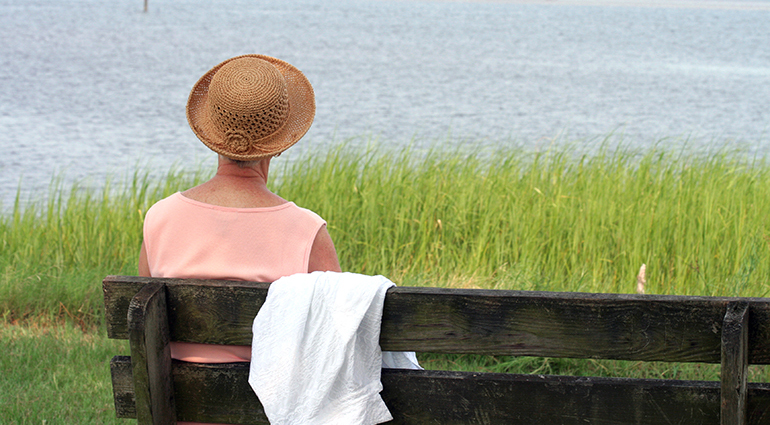 Grace is a very special lady. One word comes to mind when I think of her: peace. The quiet and restful expression on her face has seldom changed in the six months I have known her, even though her husband was diagnosed with a rare disease and then hospitalized.
When I asked Grace the secret of her peace, she said, "It's not a secret, it's a person. It's Jesus in me. There is no other way I can explain the quietness I feel in the midst of this storm."
The secret of peace is our relationship to Jesus Christ. He is our peace. When Jesus is our Savior and Lord, and as we become more like Him, peace becomes real. Things like sickness, financial difficulties, or danger may be present, but peace reassures us that God holds our lives in His hands (Daniel 5:23), and we can trust that things will work together for good.
Have we experienced this peace that goes beyond logic and understanding? Do we have the inner confidence that God is in control? My wish for all of us today echoes the words of the apostle Paul: "May the Lord of peace himself give you peace." And may we feel this peace "at all times and in every way" (2 Thessalonians 3:16).
God in the Details
Sun, 22 Apr 2018 00:00:00 +0000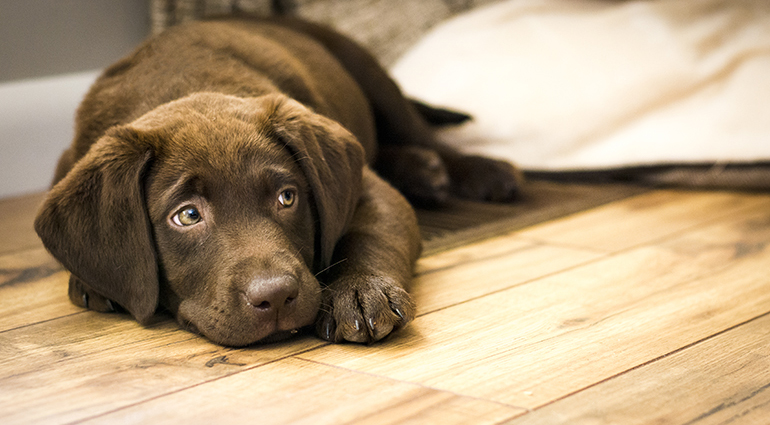 When my "chocolate" Labrador retriever puppy was three months old, I took him to the veterinarian's office for his shots and checkup. As our vet carefully looked him over, she noticed a small white marking in his fur on his left hind paw. She smiled and said to him, "That's where God held you when He dipped you in chocolate."
I couldn't help but laugh. But she had unintentionally made a meaningful point about the deep and personal interest God takes in His creation.
Jesus tells us in Matthew 10:30 that "even the very hairs of your head are all numbered." God is so great that He is able take infinite interest in the most intimate details of our lives. There is nothing so small that it escapes His notice, and there is no concern too trivial to bring before Him. He simply cares that much.
God not only created us; He sustains and keeps us through every moment. It's sometimes said that "the devil is in the details." But it's better by far to understand that God is in them, watching over even the things that escape our notice. How comforting it is to know that our perfectly wise and caring heavenly Father holds us—along with all of creation—in His strong and loving hands.
Anywhere
Sat, 21 Apr 2018 00:00:00 +0000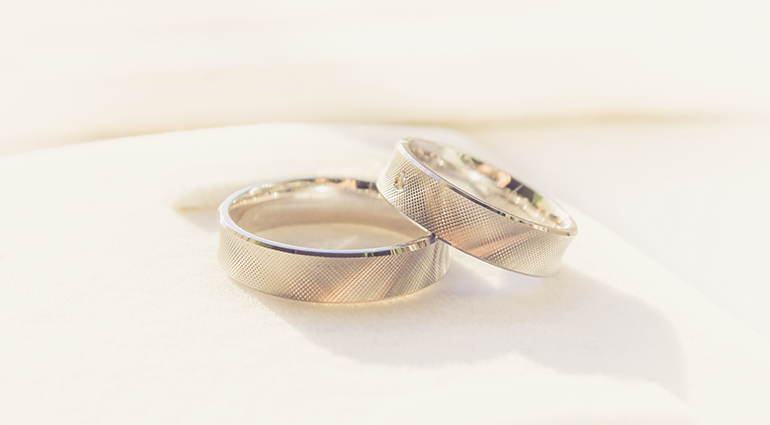 As I flipped through a box of my old wedding photographs, my fingers stopped at a picture of my husband and me, newly christened "Mr. and Mrs." My dedication to him was obvious in my expression. I would go anywhere with him.
Nearly four decades later, our marriage is tightly threaded with love and a commitment that has carried us through both hard and good times. Year after year, I've recommitted my dedication to go anywhere with him.
In Jeremiah 2:2, God yearns for His beloved but wayward Israel, "I remember the devotion of your youth, how as a bride you loved me and followed me." The Hebrew word for devotion conveys the highest loyalty and commitment possible. At first, Israel expressed this unwavering devotion to God but gradually she turned away.
Despite the undeniably powerful feelings in the early stages of commitment, complacency can dull the sharp edge of love and a lack of zeal can lead to unfaithfulness. We know the importance of fighting against such a lag in our marriages. What about the fervor of our love relationship with God? Are we as devoted to Him now as we were when we first came to faith?
God faithfully allows His people to return (3:14–15). Today we can renew our vows to follow Him—anywhere.
The Art of Forgiveness
Fri, 20 Apr 2018 00:00:00 +0000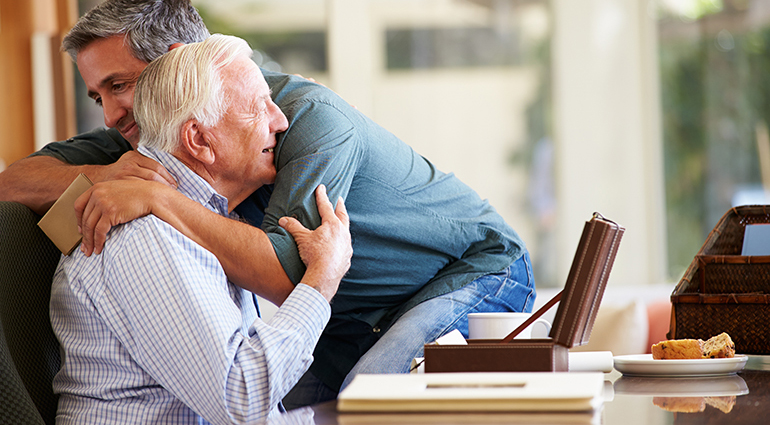 One afternoon I spent two hours at an art exhibit—The Father & His Two Sons: The Art of Forgiveness—in which all of the pieces were focused on Jesus's parable of the prodigal son (see Luke 15:10–31). I found Edward Rojas's painting The Prodigal Son especially powerful. The painting portrays the once wayward son returning home, wearing rags and walking with his head down. With a land of death behind him, he steps onto a pathway where his father is already running toward him.  At the bottom of the painting are Jesus's words, "But when he was yet a great way off, his father saw him, and had compassion" (v. 20 kjv).
I was deeply moved by realizing once more how God's unchanging love has altered my life. When I walked away from Him, He didn't turn His back, but kept looking, watching, and waiting. His love is undeserved yet unchanging; often ignored yet never withdrawn.
We all are guilty, yet our heavenly Father reaches out to welcome us, just as the father in this story embraced his wayward son. "Let's have a feast and celebrate," the father told the servants. "For this son of mine was dead and is alive again; he was lost and is found" (vv. 23–24).
The Lord still rejoices over those who return to Him today—and that is worth celebrating!
Hurry Not
Thu, 19 Apr 2018 00:00:00 +0000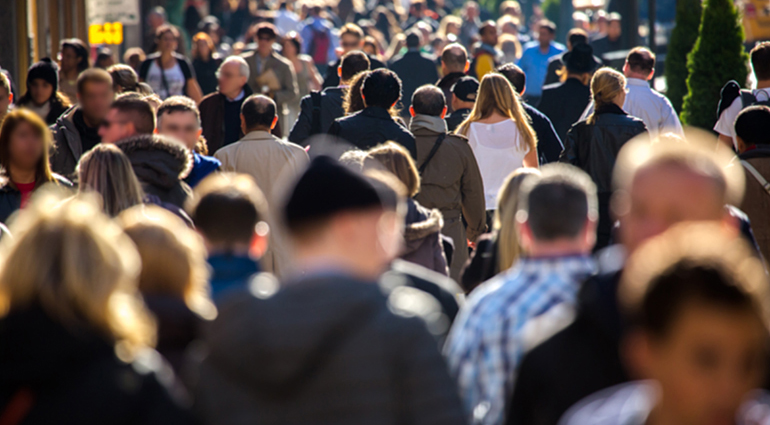 "Ruthlessly eliminate hurry." When two friends repeated that adage by the wise Dallas Willard to me, I knew I needed to consider it. Where was I spinning my wheels, wasting time and energy? More important, where was I rushing ahead and not looking to God for guidance and help? In the weeks and months that followed, I remembered those words and reoriented myself back to the Lord and His wisdom. I reminded myself to trust in Him, rather than leaning on my own ways.
After all, rushing around frantically seems to be the opposite of the "perfect peace" the prophet Isaiah speaks of. The Lord gives this gift to "those whose minds are steadfast," because they trust in Him (v. 3). And He is worthy of being trusted today, tomorrow, and forever, for "the Lord, the Lord himself, is the Rock eternal" (v. 4). Trusting God with our minds fixed on Him is the antidote to a hurried life.
How about us? Do we sense that we're hurried or even hasty? Maybe, in contrast, we often experience a sense of peace. Or perhaps we're somewhere in between the two extremes.
Wherever we may be, I pray today that we'll be able to put aside any hurry as we trust the Lord, who will never fail us and who gives us His peace.
Judging Origins
Wed, 18 Apr 2018 00:00:00 +0000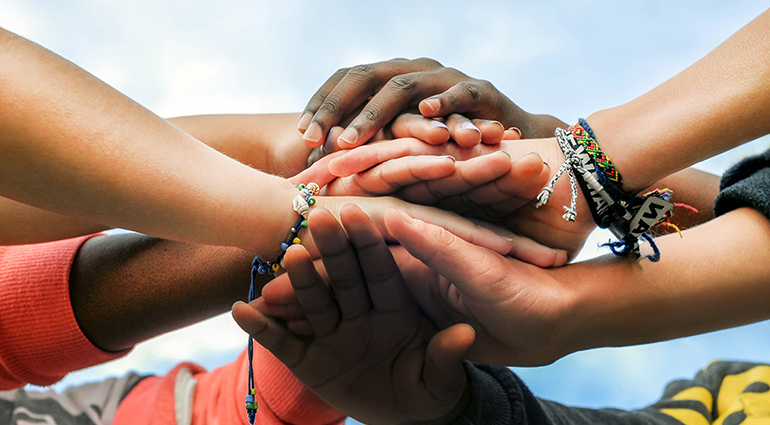 "Where are you from?" We often use that question to get to know someone better. But for many of us, the answer is complicated. Sometimes we don't want to share all the details.
In the book of Judges, Jephthah might not have wanted to answer that question at all. His half-brothers had chased him out of his hometown of Gilead for his "questionable" origins. "You are the son of another woman," they declared (Judges 11:2). The text says starkly, "His mother was a prostitute" (v. 1).
But Jephthah was a natural leader, and when a hostile tribe picked a fight with Gilead, the people who had sent him packing suddenly wanted him back. "Be our commander," they said (v. 6). Jephthah asked, "Didn't you hate me and drive me from my father's house?" (v. 7). After getting assurances that things would be different, he agreed to lead them. The Scripture tells us, "Then the Spirit of the Lord came on Jephthah" (v. 29). Through faith, he led them to a great victory. The New Testament mentions him in its list of heroes of the faith (Hebrews 11:32).
He so often seems to choose the unlikeliest people to do His work, doesn't He? It doesn't matter where we're from, how we got here, or what we've done. What matters is that we respond in faith to God's love.
Learning to Know God
Tue, 17 Apr 2018 00:00:00 +0000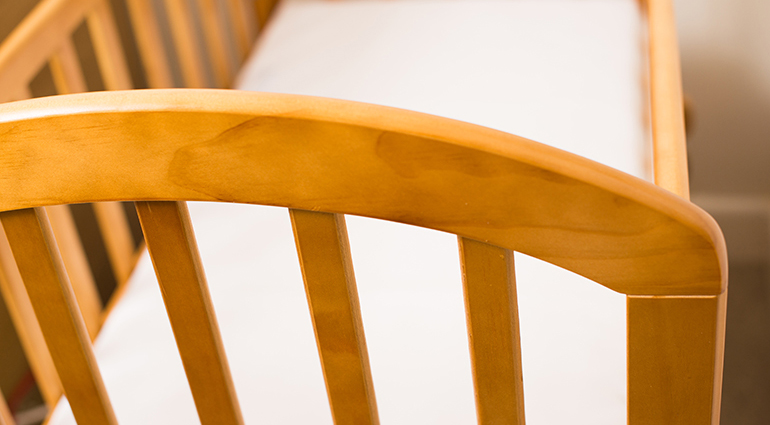 For as long as I can remember, I've wanted to be a mother. I dreamed about getting married, getting pregnant, and holding my baby in my arms for the first time. When I finally got married, my husband and I never even considered waiting to expand our family. But with each negative pregnancy test, we realized we were struggling with infertility. Months of doctors' visits, tests, and tears followed. We were in the middle of a storm. Infertility was a bitter pill to swallow and left me wondering about God's goodness and faithfulness.
When I reflect on our journey, I think about the story of the disciples caught in the storm on the sea in John 6. As they struggled against the waves in the dark of the storm, Jesus unexpectedly came to them walking on the stormy waves. He calmed them with His presence, saying, "It is I; do not be afraid" (v. 20).
Like the disciples, my husband and I had no idea what was coming in our storm; but we found comfort as we learned to know God more deeply as the One who is always faithful and true. Although we would not have the child we had dreamed of, we learned that in all our struggles, we can experience the power of His calming presence. Because He is there, powerfully working in our lives, we need not be anxious. 
rssfeedwidget.com