Latest Manufactured Housing News
Celebrities, Millionaires, Billionaires and Their Appealing Manufactured Homes
Wed, 13 Mar 2019 23:17:18 +0000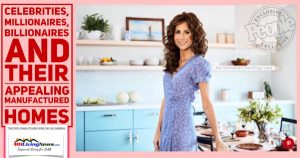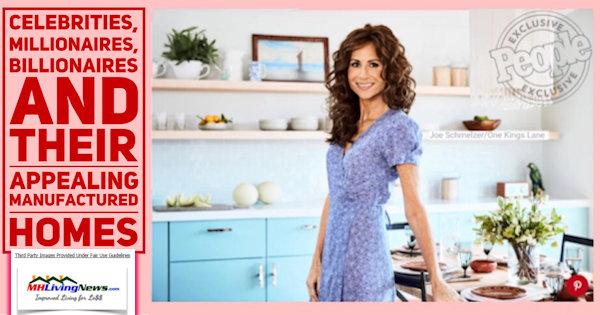 There's an incongruity stirring in most of the U.S. and Canada. Hundreds of millions think of mobile and manufactured homes as housing built for the poor or lower middle class. Really?   Tell that to the celebrities, millionaires, and billionaires who own and love their manufactured and mobile homes.     Don't get me wrong. …
Mobile Home Burns, Woman Dies, Details At Ten – Back Story of Mobile Home Fires, Regulatory Facts
Thu, 21 Feb 2019 21:26:13 +0000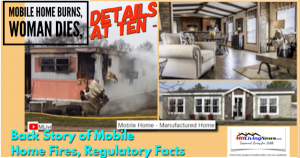 Preface. Mistakes happen. People can learn from them, or not. Mature adults should ideally not allow themselves to be defined by errors – because everyone has their share of mistakes and ignorance. Rather, people of all ages and backgrounds are better defined by their behavior after an error has been uncovered.   How is a …
Democrats, Republicans Agree – "Manufactured Homes Can Play a Vital Role in Easing" the Affordable Housing Shortage
Thu, 14 Feb 2019 19:52:38 +0000
"Do what you can, with what you have, where you are." –        Theodore Roosevelt   For years here on MHLivingNews and our professional sister site, MHProNews, we've worked with a simple premise.  Affordable quality living is a non-partisan issue. Rephrased, that means it should be a bipartisan effort to understand and promote the most proven …
Who Will Act? Will Senator Elizabeth Warren, and/or the Trump Administration Act to Restore Open Markets, Thereby Supporting Affordable Manufactured Homes?
Sat, 02 Feb 2019 20:44:13 +0000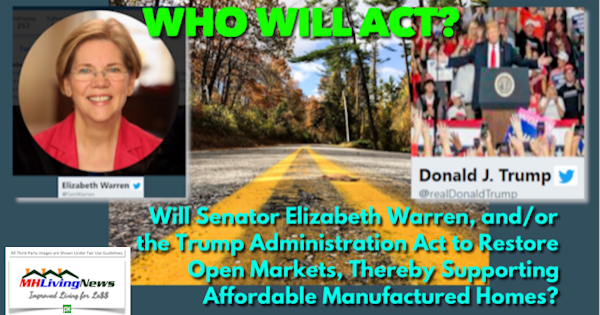 "There's nothing in the middle of the road  but a yellow stripe and roadkill." – variation of a Texas maxim.   Seeking bipartisanship can be dangerous, as the dark humor noted above reminds readers. But let's risk finding common ground for the next few minutes.   Affordable homes ought to be a non-partisan or bi-partisan issue.  The …
Puzzling Case of Millie Francis, Where are Religious Liberty, Fair Housing, Resident, and Manufactured Home Organizational Defenders?
Sat, 26 Jan 2019 21:13:18 +0000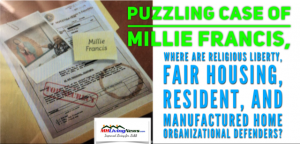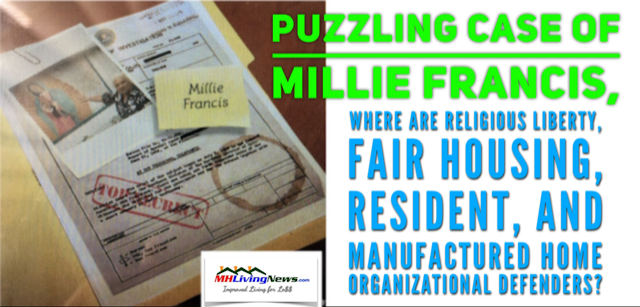 Facts are at times uncomfortable.   At others times, the realities of life are truly a puzzle. What follows is arguably the single-most covered topic in the mainstream news media involving mobile or manufactured home living at this time. After the ubiquitous Drudge Report – one of the top news sites on the planet – …
rssfeedwidget.com