Our Daily Bread
Watchful Care
Mon, 23 Jul 2018 00:00:00 +0000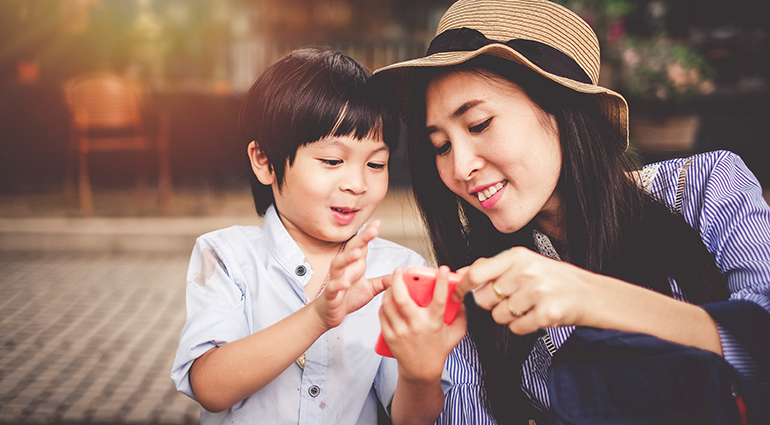 Before he raced out the door to school, I asked my son if he had brushed his teeth. Asking again, I reminded him of the importance of telling the truth. Unmoved by my gentle admonishment, he half-jokingly informed me that what I really needed was a security camera in the bathroom. Then I could check for myself if he had brushed his teeth and he wouldn't be tempted to lie.
While the presence of a security camera may help remind us to follow the rules, there are still places we can go unnoticed or ways we can avoid being seen. Although we may evade or trick a security camera, we fool ourselves if we think we are ever outside the gaze of God.
God asks, "Who can hide in secret places so that I cannot see them?" (Jeremiah 23:24). There is both an encouragement and a warning in His question.
The warning is that we cannot hide from God. We can't outrun or fool Him. Everything we do is visible to Him.
The encouragement is that there is no place on earth or in the heavens where we are outside the watchful care of our heavenly Father. Even when we feel alone, God is with us. No matter where we go today, may the awareness of that truth encourage us to choose obedience to His Word and offer comfort—He watches over us. 
Hope Anyway
Sun, 22 Jul 2018 00:00:00 +0000
Among the hundreds of articles I've written for Our Daily Bread since 1988, a few stick in my mind. One such article is from the mid 1990s when I told of a time that our three girls were away at camp or on mission trips, so six-year-old Steve and I had some guy time.
As we were enjoying an excursion to the airport, Steve turned to me and said, "It's not as much fun without Melissa," his eight-year-old sister and sidekick. Neither of us knew then how poignant those words would turn out to be. Life indeed has not been "as much fun" for the years since Mell died in a car accident as a teenager. The passage of time may dull the ache, but nothing takes the pain away completely. Time cannot heal that wound. But here's something that can help: Listening to, meditating on, and savoring the solace promised by the God of all comfort.
Listen: "Because of the Lord's great love we are not consumed, for his compassions never fail" (Lamentations 3:22).
Meditate: "In the day of trouble he will keep me safe in his dwelling" (Psalm 27:5).
Savor: "My comfort in my suffering is this: Your promise preserves my life" (Psalm 119:50).
Life can never be the same again when someone we love is gone. But God's promises bring hope and comfort. 
Shelter from the Storm
Sat, 21 Jul 2018 00:00:00 +0000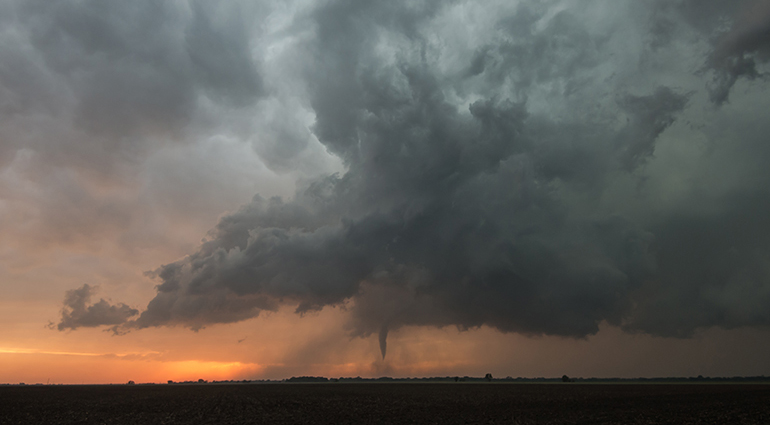 When I lived in Oklahoma I had a friend who "chased" tornados. John tracked the storms carefully through radio contact with other chasers and local radar, trying to keep a safe distance while observing their destructive paths so he could report sudden changes to people in harm's way.
One day a funnel cloud changed course so abruptly John found himself in grave danger. Fortunately, he found shelter and was spared.
John's experience that afternoon makes me think of another destructive path: sin in our lives. The Bible tells us, "Each person is tempted when they are dragged away by their own evil desire and enticed. Then, after desire has conceived, it gives birth to sin; and sin, when it is full-grown, gives birth to death" (James 1:14-15).
There's a progression here. What may at first seem harmless can soon spin out of control and wreak havoc. But when temptation threatens, God offers us shelter from the gathering storm.
God's Word tells us He would never tempt us, and we can blame our choices only on ourselves. But when we "are tempted, he will also provide a way out so that [we] can endure it" (1 Corinthians 10:13). As we turn to Him and call on Him for help in the moment of temptation, Jesus gives us the strength we need to overcome.
Jesus is our shelter forever.
Home Sweet Home
Fri, 20 Jul 2018 00:00:00 +0000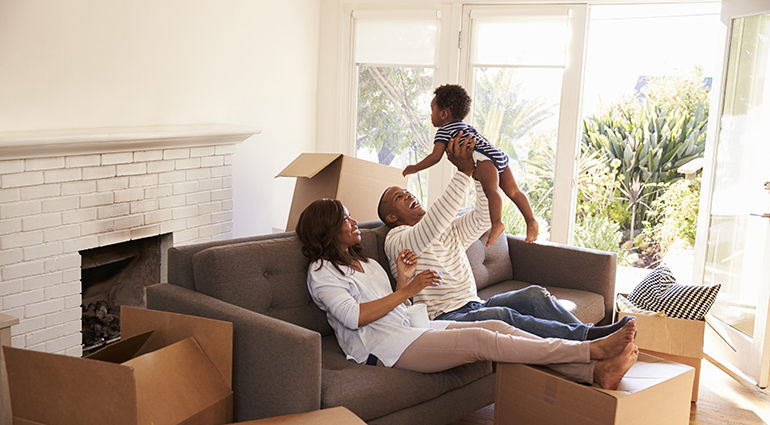 "Why do we have to leave our home and move?" my son asked. It's difficult to explain what a home is, especially to a five-year-old. We were leaving a house, but not our home, in the sense that home is where our loved ones are. It's the place we long to go back after a long trip or after a full day's work.
When Jesus was in the upper room just hours before He died, He told His disciples, "Do not let your hearts be troubled" (John 14:1). The disciples were uncertain of their future because Jesus had predicted His death. But Jesus reassured them of His presence and reminded them they would see Him again. He told them, "My Father's house has many rooms . . . . I am going there to prepare a place for you" (vv. 1–3). He could have used other words to describe heaven. However, He chose words that describe—not an uncomfortable or unfamiliar place—but a place where Jesus, our loved one, would be.
C. S. Lewis wrote, "Our Father refreshes us on the journey with some pleasant inns, but will not encourage us to mistake them for home." We can thank God for the "pleasant inns" in life, but let's remember that our real home is in heaven where we "will be with the Lord forever" (1 Thessalonians 4:17).
Through the Cross
Thu, 19 Jul 2018 00:00:00 +0000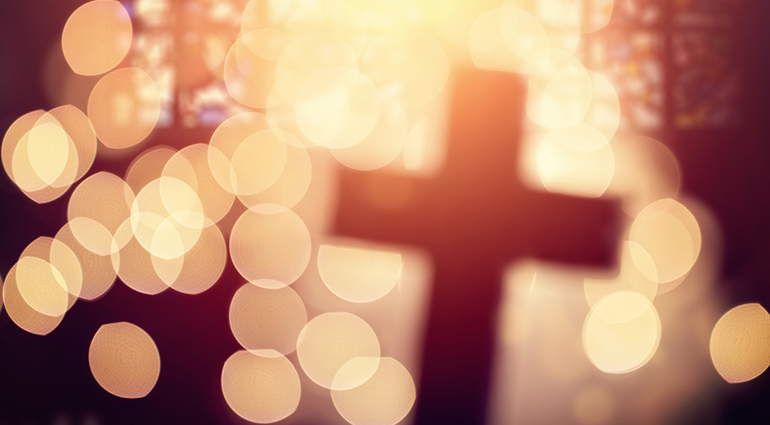 My coworker Tom keeps an 8" by 12" glass cross on his desk. His friend Phil, who like Tom is a cancer survivor, gave it to him to help him look at everything "through the cross."  The glass cross is a constant reminder of God's love and good purposes for him.
That's a challenging idea for all believers in Jesus, especially during difficult times. It's much easier to focus on our problems than on God's love.
The apostle Paul's life was certainly an example of a cross-shaped perspective. He described himself in times of suffering as being "persecuted, but not abandoned; struck down, but not destroyed" (2 Corinthians 4:9). He believed that in the hard times, God is at work, "achieving for us an eternal glory that far outweighs them all. So we fix our eyes not on what is seen, but on what is unseen" (vv. 17–18).
To "fix our eyes . . . on what is unseen" doesn't mean we minimize the problems. Paul Barnett, in his commentary on this passage, explains, "There is to be confidence, based on the certainty of God's purposes for [us] . . . . On the other hand, there is the sober recognition that we groan with hope mingled with pain."
Jesus gave His life for us. His love is deep and sacrificial. As we look at life "through the cross," we see His love and faithfulness. And our trust in Him grows.
What's Your Passion?
Wed, 18 Jul 2018 00:00:00 +0000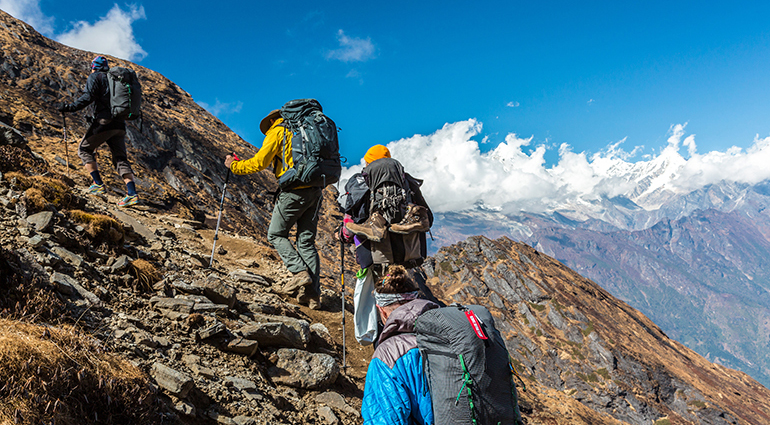 One of the tellers at my bank has a photograph of a Shelby Cobra roadster on his window. (The Cobra is a high–performance automobile built by the Ford Motor Company.)
One day, while transacting business at the bank, I asked him if that was his car. "No," he replied, "that's my passion, my reason to get up every morning and go to work. I'm going to own one someday."
I understand this young man's passion. A friend of mine owned a Cobra, and I drove it on one occasion! It's a mean machine! But a Cobra, like everything else in this world, isn't worth living for. Those who trust in things apart from God "are brought to their knees and fall," according to the psalmist (Psalm 20:8).
That's because we were made for God and nothing else will do—a truth we validate in our experience every day: We buy this or that because we think these things will make us happy, but like a child receiving a dozen Christmas presents or more, we ask ourselves, "Is this all?" Something is always missing. 
Nothing this world has to offer us—even very good things—fully satisfy us. There is a measure of enjoyment in them, but our happiness soon fades away (1 John 2:17). Indeed, "God cannot give us happiness and peace apart from Himself," C. S. Lewis concluded. "There is no such thing."
I Just Can't Do It
Tue, 17 Jul 2018 00:00:00 +0000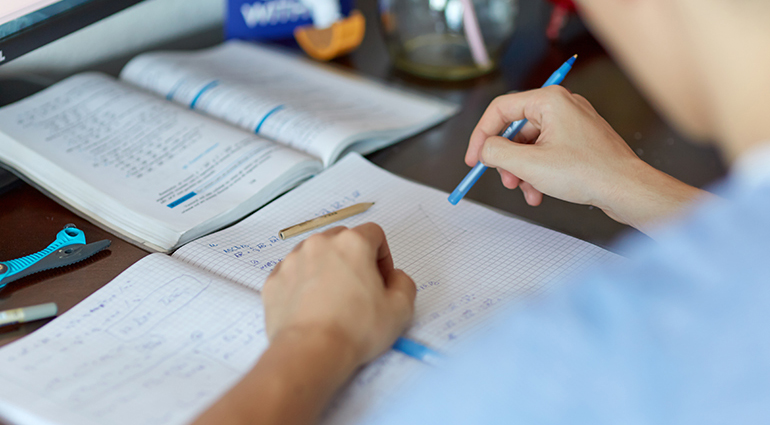 "I just can't do it!" lamented the dejected student. On the page he could see only small print, difficult ideas, and an unforgiving deadline. He needed the help of his teacher.
 We might experience similar despair when we read Jesus's Sermon on the Mount. "Love your enemies" (Matthew 5:44). Anger is as bad as murder (v. 22). Lust equals adultery (v. 28). And if we dare think we can live up to these standards, we bump into this: "Be perfect, therefore, as your heavenly Father is perfect" (v. 48).
"The Sermon on the Mount produces despair," says Oswald Chambers. But he saw this as good, because at "the point of despair we are willing to come to [Jesus] as paupers to receive from Him."
In the counter-intuitive way God so often works, those who know they can't do it on their own are the ones who receive God's grace. As the apostle Paul put it, "Not many of you were wise by human standards. But God chose the foolish things of the world to shame the wise" (1 Corinthians 1:26–27).
In God's wisdom, the Teacher is also our Savior. When we come to Him in faith, through His Spirit we enjoy His "righteousness, holiness and redemption" (v. 30), and the grace and power to live for Him. That's why He could say, "Blessed are the poor in spirit, for theirs is the kingdom of heaven" (Matthew 5:3).
No Co-Signer Required
Mon, 16 Jul 2018 00:00:00 +0000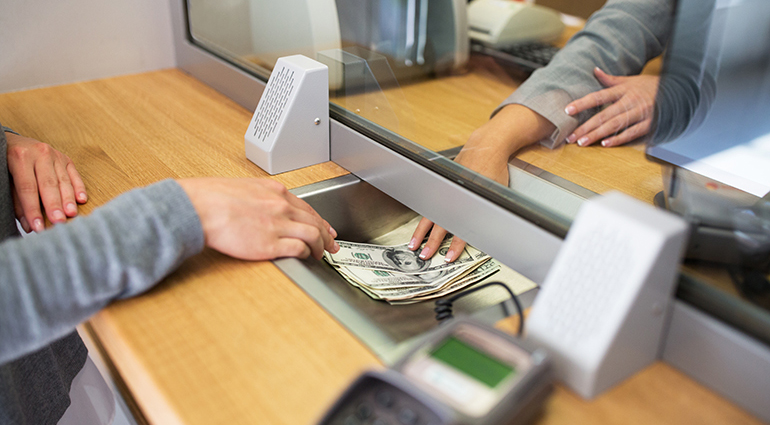 When a person without a long history of paying his or her bills on time wants to obtain a loan to purchase a home or car, lenders are often reluctant to take the financial risk. Without a track record, that person's promise to repay what he borrows is insufficient for the bank. The would-be borrower usually resorts to finding someone who does have a history of making good on their debts, asking them to put their name on the loan too. The co-signer's promise assures the lender the loan will be repaid.
When someone makes a promise to us—whether for financial, marital, or other reasons—we expect them to keep it. We want to know that God will keep His promises too. When He promised Abraham that He would bless him and give him "many descendants" (Hebrews 6:14; see Genesis 22:17), Abraham took God at His word. As the Creator of all that exists, there is no one greater than He; only God could guarantee His own promise.
Abraham had to wait for the birth of his son (and never saw how innumerable his offspring would grow to be) (v. 15), but God proved faithful to His promise. When He promises to be with us always (Hebrews 13:5), to hold us securely (John 10:29), and to comfort us (2 Corinthians 1:3–4), we, too, can trust Him to be true to His word.
The Best Gift
Sun, 15 Jul 2018 00:00:00 +0000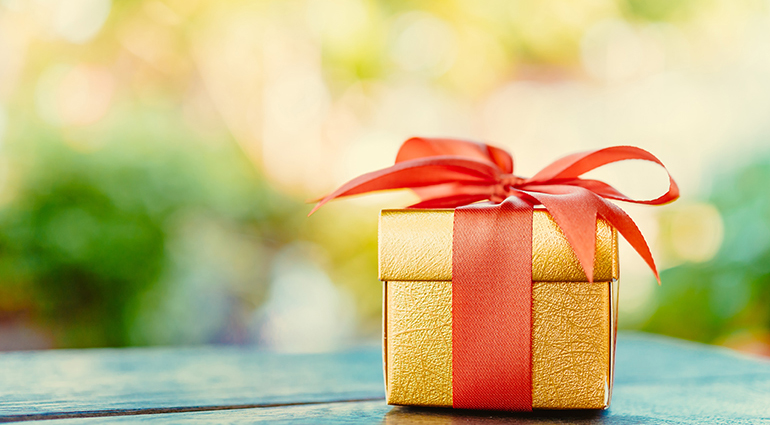 When I was packing up to go home to London, my mother approached me with a gift—one of her rings I had long admired. Surprised, I asked, "What's this for?" She replied, "I think you should enjoy it now. Why wait until I die? It doesn't fit me anyway." With a smile I received her unexpected gift, an early inheritance that brings me joy.
My mom gave me a material gift, but Jesus promises that His Father will give the Holy Spirit to those who ask (Luke 11:13). When parents who are marred with sin can provide the necessities of life—fish or an egg—for their children, how much more will our Father in heaven give to His children. With the Holy Spirit coming to us (John 16:13), we can experience hope, love, joy, and peace even in times of trouble—and we can share these gifts with others.
Growing up, we may have experienced parents who were unable to love and care for us fully. Or we may have had in our mothers and fathers shining examples of those who loved us sacrificially. Or our experience may be somewhere in between. Whatever we've known with our earthly parents, we can hold onto the promise that our heavenly Father loves us unceasingly as He gave His children the gift of His Holy Spirit.
Hiding Our Hurts
Sat, 14 Jul 2018 00:00:00 +0000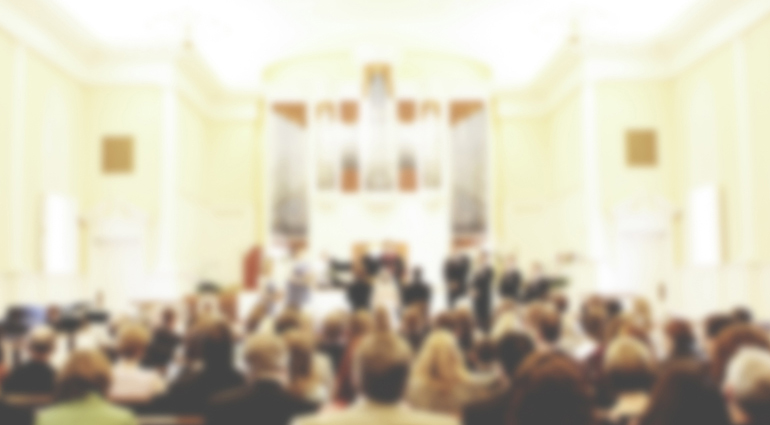 I was guest-speaking in a local church and my topic was an honest story about presenting our brokenness before God and receiving the healing He wants to give. Before closing in prayer, the pastor stood in the center aisle, looked deeply into the eyes of his gathered congregants, and said, "As your pastor I have the privilege of seeing you midweek and hearing your heart-breaking stories of brokenness. Then in our weekend worship services, I have the pain of watching you hide your hurt away."
My heart ached at the hidden hurts that God came to heal. The writer of Hebrews describes the word of God as alive and active. Many have understood this "word" to be the Bible, but it's even more than that. Jesus is the living Word of God. He evaluates our thoughts and attitudes—and loves us still.
Jesus died to give us access to God's presence, all the time. And while we all know that it's not wise to share everything with everyone, we also know that God intends His church be a place where we can live unapologetically as broken and forgiven followers of Christ. It's to be a place where we "carry each other's burdens" (Galatians 6:2).
What are you hiding from others today? And how are you trying to hide from God as well? God sees us through Jesus. And He still loves us. Will we let Him?
rssfeedwidget.com