Our Daily Bread
We've Got the Power!
Thu, 19 Oct 2017 00:00:00 +0000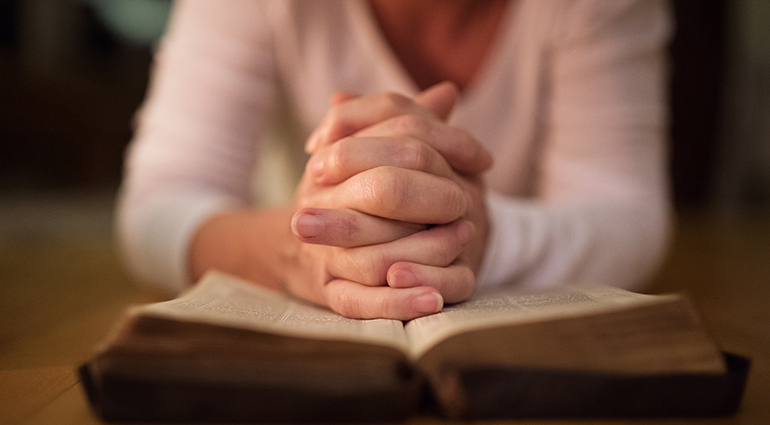 The loud crackling noise startled me. Recognizing the sound, I raced to the kitchen. I'd accidently tapped the start button on the empty coffee maker. Unplugging the appliance, I grabbed the handle of the carafe. I touched the bottom of the container to ensure it wasn't too hot to place on the tile counter. The smooth surface burned my fingertips, blistering my tender skin.
As my husband nursed my wound, I shook my head. I knew the glass would be hot. "I honestly do not know why I touched it," I said.
My response after making such a mistake reminded me of Paul's reaction to a more serious issue in Scripture−the nature of sin.
The apostle admits to not knowing why he does things he knows he shouldn't do and doesn't want to do (Rom. 7:15). Affirming Scripture determines right and wrong (v. 7), he acknowledges the real, complex war constantly waging between the flesh and the spirit in the struggle against sin (vv. 15–23). Confessing his own weaknesses, he offers hope for victory now and forever (7:24–25).
When we surrender our lives to Christ, His gives us His Holy Spirit who empowers us to choose to do right (8:8–10). As He enables us to obey God's Word, we can avoid the searing sin that separates us from the abundant life God promises those who love Him.
An Encounter with Stones
Wed, 18 Oct 2017 00:00:00 +0000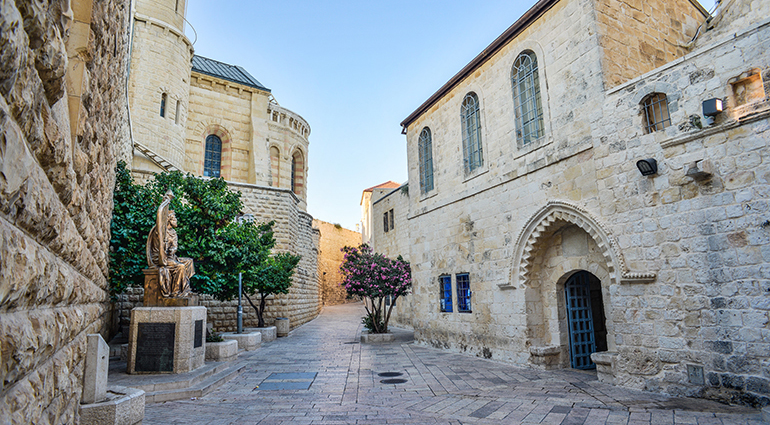 After centuries of war and destruction, the modern city of Jerusalem is literally built on its own rubble. During a family visit, we walked the Via Dolorosa (The Way of Sorrow), the route tradition says Jesus followed on His way to the cross. The day was hot, so we paused for a rest and descended to the cool basement of the Convent of the Sisters of Zion. There I was intrigued by the sight of ancient pavement stones unearthed during recent construction—stones etched with games played by Roman soldiers during their idle moments.
Those particular stones, even though likely from a period later than Jesus, caused me to ponder my spiritual life at the time. Like a bored soldier passing time in idle moments, I had become complacent and uncaring toward God and others. I was deeply moved by remembering that near the place I was standing, the Lord was beaten, mocked, insulted, and abused as He took all of my failure and rebellion on Himself. 
"He was pierced for our transgressions, he was crushed for our iniquities; the punishment that brought us peace was on him, and by his wounds we are healed" (Isa. 53:5).
My encounter with the stones still speaks to me of Jesus's loving grace that is greater than all my sin.
Invisible Influence
Tue, 17 Oct 2017 00:00:00 +0000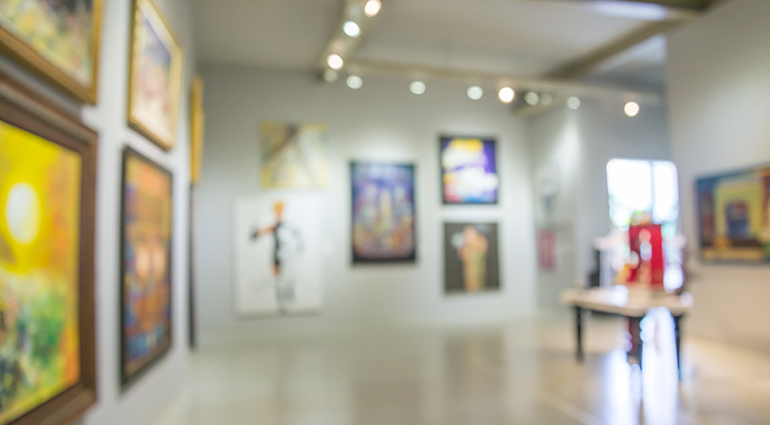 On a visit to the National Gallery of Art in Washington, DC, I saw a masterpiece called "The Wind." The painting showed a storm moving through a wooded area. Tall, thin trees leaned to the left. Bushes thrashed in the same direction
In an even more powerful sense, the Holy Spirit is able to sway believers in the direction of God's goodness and truth. If we go along with the Spirit, we can expect to become more courageous and more loving. We will also become more discerning about how to handle our desires (2 Tim. 1:7).
In some situations, however, the Spirit nudges us toward spiritual growth and change, but we respond with a "no." Continually stonewalling this conviction is what Scripture calls "quench[ing] the spirit" (1 Thess. 5:19). Over time, things we once considered wrong appear not to be quite as bad.
When our relationship with God seems distant and disconnected, this may be because the Spirit's conviction has been repeatedly brushed aside. The longer this goes on, the harder it is to see the root of the problem. Thankfully, we can pray and ask God to show us our sin. If we turn away from sin and recommit ourselves to Him, God will forgive us and revive the power and influence of His Spirit within us.
Room 5020
Mon, 16 Oct 2017 00:00:00 +0000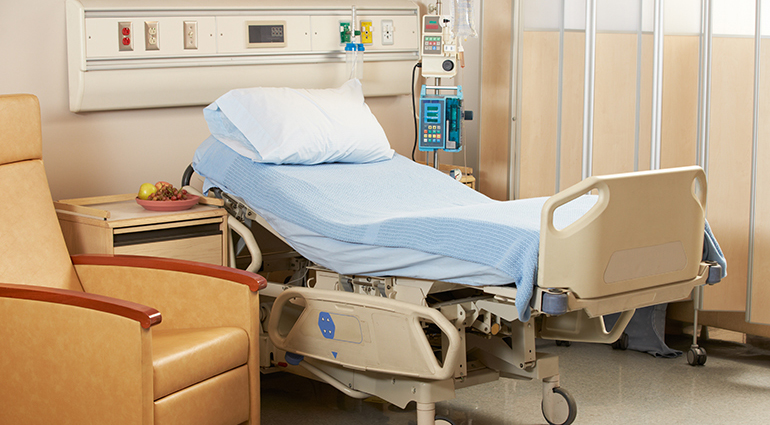 Jay Bufton turned his hospital room into a lighthouse.
The 52-year-old husband, father, high school teacher, and coach was dying of cancer, but his room—Room 5020—became a beacon of hope for friends, family, and hospital workers. Because of his joyful attitude and strong faith, nurses wanted to be assigned to Jay. Some even came to see him during off hour
Even as his once-athletic body was wasting away, he greeted anyone and everyone with a smile and encouragement. One friend said, "Every time I visited Jay he was upbeat, positive, and filled with hope. He was, even while looking cancer and death in the face, living out his faith."
At Jay's funeral, one speaker noted that Room 5020 had a special meaning. He pointed to Genesis 50:20, in which Joseph says that although his brothers sold him into slavery, God turned the tables and accomplished something good: "the saving of many lives." Cancer invaded Jay's life, but by recognizing God's hand at work Jay could say that "God meant it for good." That's why Jay could use even the ravages of cancer as an open door to tell others about Jesus.
What a legacy of unwavering trust in our Savior even as death was knocking at the door! What a testimony of confidence in our good and trustworthy God!
Creation Care
Sun, 15 Oct 2017 00:00:00 +0000
The "big browns" are spawning in the Owyhee River—brown trout beginning their fall nesting ritual. You can see them excavating their nests in the gravelly shallows.
Wise fishermen know that fish are spawning and try not to disturb them. They avoid walking on gravel bars where they might trample the eggs, or wading upstream from the nests where they might dislodge debris that can smother them. And they don't fish for these trout, though it's tempting to do so as they rest near their nests.
These precautions are part of an ethic that governs responsible fishing. But there is a deeper and a better cause.
The Scriptures stress the fact that God has given us the earth (Gen. 1:28–30). It is ours to use, but, as the old angler Izaak Walton put it, "We must use it as those who love it."
I muse on the work of God's hands: a partridge calling across a canyon, a bull elk bugling up a fight, a herd of antelope far off in the distance, a brook trout and its kaleidoscopic rose moles, a mother otter playing in a stream with her pups—I love all these things, for they have been given to me for my delight, out of my Father's great love.
And what I love, I protect.
Held by God
Sat, 14 Oct 2017 00:00:00 +0000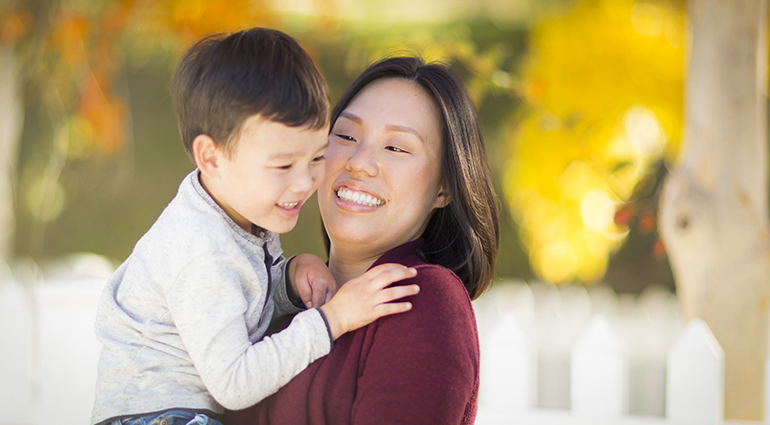 As I was nearing the end of lunch with my sister and her children one afternoon, my sister told my three-year-old niece Annica it was time get ready for her nap. Her face filled with alarm. "But Aunt Monica did not hold me yet today!" she objected, tears filling her eyes. My sister smiled. "Okay, she may hold you first—how long do you need?" "Five minutes," she replied.
As I held my niece, I was grateful for how, without even trying, she constantly reminds me what it looks like to love and be loved. I think sometimes we forget that our faith journey is one of learning to experience love—God's love—more fully than we can imagine (Eph. 3:18). When we lose that focus, we can find ourselves, like the older brother in Jesus's parable of the prodigal son, trying desperately to win God's approval while missing out on all He has already given us (Luke 15:3
Psalm 131 is one prayer in Scripture that can help us to "become like little children" (Matt. 18:3), letting go of the battle in our mind agonizing over what we don't understand (Ps. 131:1). Instead, through time with Him we can return to a place of peace (v. 2), finding the hope we need (v. 3) in His love—as calm and quiet as if we were children again in our mothers' arms (v. 2).
A New Name
Fri, 13 Oct 2017 00:00:00 +0000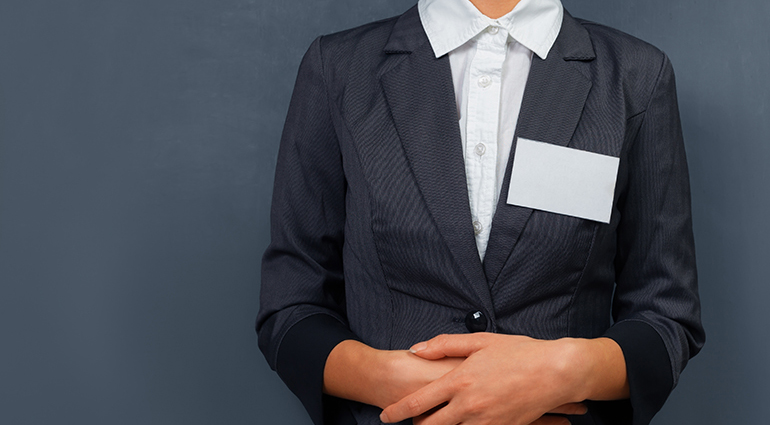 In the article "Leading by Naming," Mark Labberton wrote about the power of a name. He said: "I can still feel the impact of a musical friend who one day called me 'musical.' No one had ever called me that. I didn't really play an instrument. I was no soloist. Yet . . . I instantly felt known and loved. . . . [He] noticed, validated, and appreciated something deeply true about me."
Perhaps this is what Simon felt when Jesus renamed him. After Andrew was convinced that Jesus was the Messiah, he immediately found his brother Simon and brought him to Jesus (John 1:41-42). Jesus peered into his soul and validated and appreciated something deeply true about Simon. Yes, Jesus saw the failure and impetuous nature that would get him into trouble. But more than that He saw the potential of Simon to become a leader in the church. Jesus named him Cephas—Aramaic for Peter—a rock (John 1:42; see Matt. 16:18).
And so it is with us. God sees our pride, anger, and lack of love for others, but He also knows who we are in Christ. He calls us justified and reconciled (Rom. 5:9-10); forgiven, holy, and beloved (Col. 2:13; 3:12); chosen and faithful (Rev. 17:14). Remember how God sees you and seek to let that define who you are. 
The Good Shepherd
Thu, 12 Oct 2017 00:00:00 +0000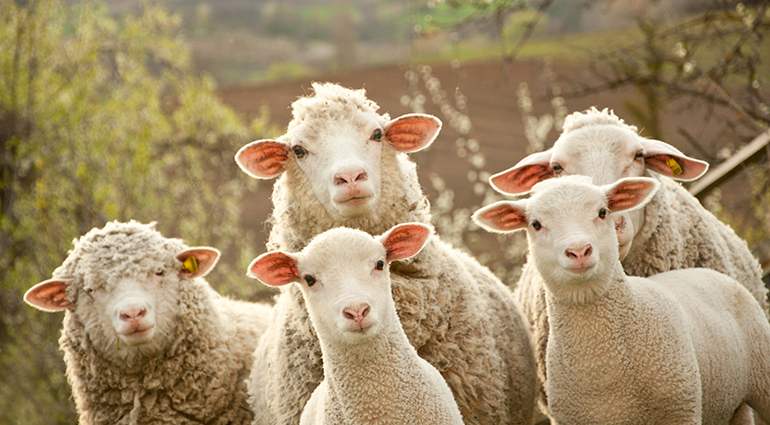 I sat in the hospital room with my husband, waiting anxiously. Our young son was having corrective eye surgery and I felt the butterflies jostle in my stomach as I fretted and worried. I tried to pray, asking God to give me His peace. As I leafed through my Bible, I thought about Isaiah 40, so I turned to the familiar passage, wondering if anything fresh would strike me.
As I read, I caught my breath, for the words from so many years ago reminded me that the Lord "tends his flock like a shepherd" as He "gathers the lambs in his arms and carries them close to his heart" (v. 11). In that moment my anxiety left me as I realized the Lord was holding us, leading us, and caring for us. "That was just what I needed, Lord," I breathed silently. I felt enveloped in God's peace during and after the surgery (which thankfully went well).
The Lord promised His people through the prophet Isaiah that He would be their shepherd, guiding them in their daily lives and giving them comfort. We too can know His gentle tending as we tell Him our anxious thoughts and seek His love and peace. We know that He is our Good Shepherd, holding us close to His heart and carrying us in His everlasting arms.
Two-Winged Sun
Wed, 11 Oct 2017 00:00:00 +0000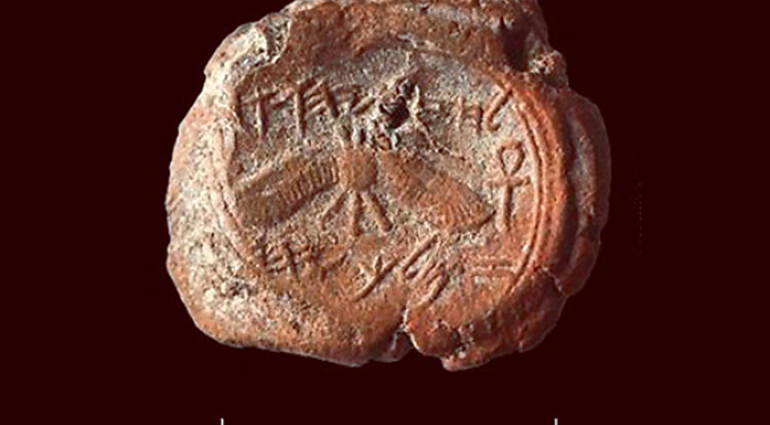 For five years, an ancient clay seal remained in a closet in Jerusalem's Institute of Archaeology. After the seal was dug up at the foot of the southern part of Jerusalem's old city wall, initial examination failed to establish the significance of the nearly 3,000-year-old object. But then a researcher carefully scrutinized the letters on the seal, resulting in a major discovery. The inscription, written in ancient Hebrew, reads: "Belonging to Hezekiah [son of] Ahaz king of Judah."
 At the center of the seal is a two-winged sun surrounded by two icons symbolizing life. The archaeologists who discovered the seal believe that King Hezekiah began using this seal as a symbol of God's protection after the Lord healed him from a life-threatening illness (Isaiah 38:1-8). Hezekiah had been pleading with the Lord to heal him. And God heard his prayer. He also gave Hezekiah a sign that He would indeed do what He had promised, saying, "I will cause the sun's shadow to move ten steps backward" (v.8 nlt).
The facts related to this archeological artifact give us an encouraging reminder that the people in the Bible were learning, as we are, to call on the Lord who hears us when we cry out to Him for help. And even when His answers are not what we want or expect, we can rest assured that He is compassionate, and He is powerful. The One who orders the movement of the sun can certainly move in our hearts.
Wake-Up Call!
Tue, 10 Oct 2017 00:00:00 +0000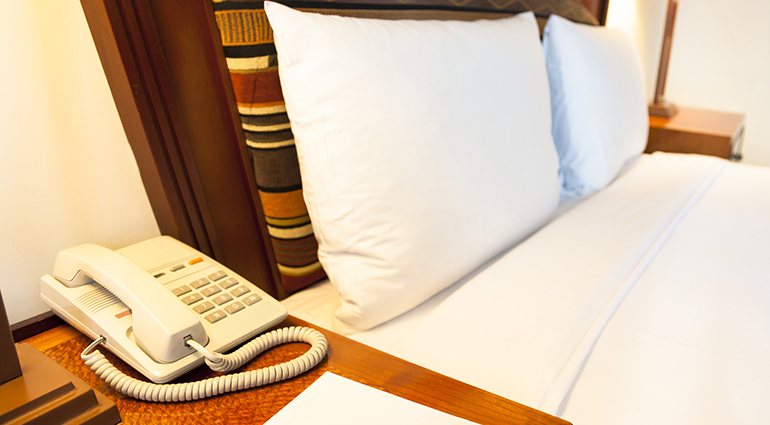 During the years when I traveled frequently and stayed in a different city every night, I always scheduled a wake-up call when I checked into a hotel. Along with a personal alarm, I needed a jangling telephone to help get me out of bed and moving in the morning.
The book of Revelation contains a spiritual wake-up call in the apostle John's letters to the seven churches in the province of Asia. To the church in Sardis he wrote this message from Jesus Himself: "I know your deeds; you have a reputation of being alive, but you are dead. Wake up! Strengthen what remains and is about to die, for I have found your deeds unfinished in the sight of my God" (Rev. 3:1–2).
In the midst of spiritual fatigue, we may fail to notice the lethargy that creeps into our relationship with God. But the Lord tells us to "remember . . . what you have received and heard; hold it fast, and repent" (v. 3).
Many people find that scheduling some extra time each morning to read the Bible and talk to the Lord in prayer helps them stay spiritually alert. It's not a job, but a joy to spend time with Jesus and know that He prepares us for whatever lies ahead that day.
rssfeedwidget.com