Our Daily Bread
Expect and Extend Mercy
Tue, 30 May 2017 00:00:00 +0000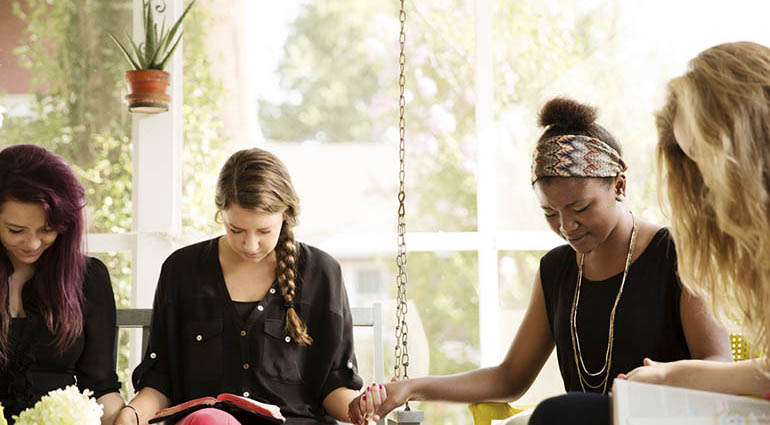 When I complained that a friend's choices were leading her deeper into sin and how her actions affected me, the woman I prayed with weekly placed her hand over mine. "Let's pray for all of us."
I frowned. "All of us?"
"Yes," she said. "Aren't you the one who always says Jesus sets our standard of holiness, so we shouldn't compare our sins to the sins of others?"
"That truth hurts a little," I said, "but you're right. My judgmental attitude and spiritual pride are no better or worse than her sins."
"And by talking about your friend, we're gossiping. So ----"
"We're sinning." I lowered my head. "Please, pray for us."
In Luke 18, Jesus shared a parable about two men approaching the temple to pray in very different ways (vv. 9–14). Like the Pharisee, we can become trapped in a circle of comparing ourselves to other people. We can boast about ourselves (vv. 11–12) and live as though we have the right to judge and the responsibility or the power to change others.
But when we look to Jesus as our example of holy living and encounter His goodness firsthand, like the tax collector, our desperate need for God's grace is magnified (v. 13). As we experience the Lord's loving compassion and forgiveness personally, we'll be forever changed and empowered to expect and extend mercy, not condemnation, to others.
Let Honor Meet Honor
Mon, 29 May 2017 00:00:00 +0000
I've always been impressed by the solemn, magnificent simplicity of the Changing of the Guard at the Tomb of the Unknowns at Arlington National Cemetery. The carefully choreographed event is a moving tribute to soldiers whose names—and sacrifice—are "known but to God." Equally moving are the private moments of steady pacing when the crowds are gone: back and forth, hour after hour, day by day, in even the worst weather.
In September 2003, Hurricane Isabel was bearing down on Washington, DC, and the guards were told they could seek shelter during the worst of the storm. Surprising almost no one, the guards refused! They unselfishly stood their post to honor their fallen comrades even in the face of a hurricane.
Underlying Jesus' teaching in Matthew 6:1-6, I believe, is His desire for us to live with an unrelenting, selfless devotion to Him. The Bible calls us to good deeds and holy living, but these are to be acts of worship and obedience (vv.4-6), not orchestrated acts for self-glorification (v.2). The apostle Paul endorses this whole-life faithfulness when he pleads with us to make our bodies "a living sacrifice" (Rom. 12:1).
May our private and public moments speak of our devotion and wholehearted commitment to You, Lord.
Not One Sparrow
Sun, 28 May 2017 00:00:00 +0000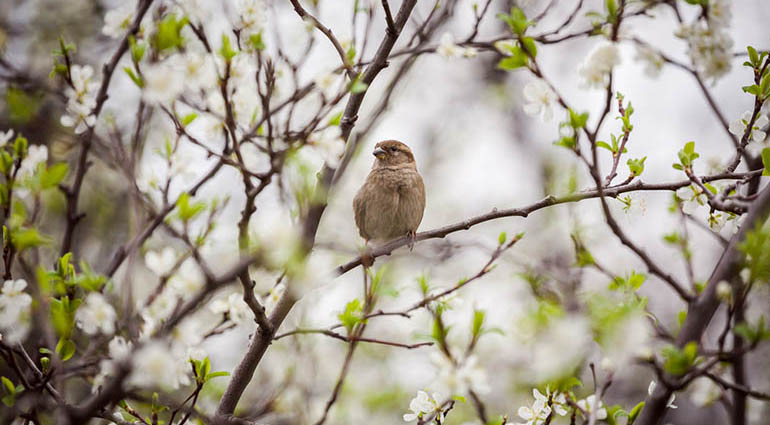 My mother, so dignified and proper her entire life, now lay in a hospice bed, held captive by debilitating age. Struggling for breath, her declining condition contradicted the gorgeous spring day that danced invitingly on the other side of the windowpane.
All the emotional preparation in the world cannot sufficiently brace us for the stark reality of goodbye. Death is such an indignity! I thought.
I diverted my gaze to the birdfeeder outside the window. A grosbeak flitted close to help itself to some seed. Instantly a familiar phrase popped into my mind: "Not a single sparrow can fall to the ground without your Father knowing it" (Matt. 10:29 nlt). Jesus had said that to His disciples as He gave them marching orders for a mission to Judea, but the principle applies to all of us. "You are worth more than many sparrows," He told them (v. 31).
My mom stirred and opened her eyes. Reaching back to her childhood, she used a Dutch term of endearment for her own mother and declared, "Muti's dead!"
"Yes," my wife agreed. "She's with Jesus now." Uncertain, Mom continued. "And Joyce and Jim?" she questioned of her sister and brother. "Yes, they're with Jesus too," said my wife. "But we'll be with them soon!" 
"It's hard to wait," Mom said quietly. 
Dysfunctional
Sat, 27 May 2017 00:00:00 +0000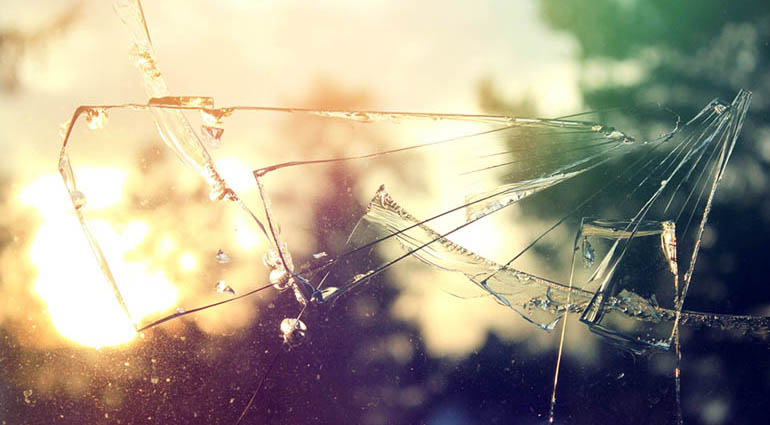 The word dysfunctional is often used to describe individuals, families, relationships, organizations, and even governments. While functional means it's in proper working order, dysfunctional is the opposite—it's broken, not working properly, unable to do what it was designed to do.
In his letter to the Romans, the apostle Paul begins by describing a spiritually dysfunctional humanity (1:18–32). We are all part of that rebellious company: "All have turned away, they have together become worthless; there is no one who does good, not even one. For all have sinned and fall short of the glory of God" (3:12, 23).
The good news is that "all are justified freely by [God's] grace through the redemption that came by Christ Jesus . . . to be received by faith" (vv. 24–25). When we invite Christ into our lives and accept God's offer of forgiveness and new life, we are on the path to becoming the person He created us to be. We don't immediately become perfect, but we no longer have to remain broken and dysfunctional.
Through the Holy Spirit we receive daily strength to honor God in what we say and do and to "put off [our] old self . . . to be made new in the attitude of [our]minds; and to put on the new self, created to be like God in true righteousness and holiness" (Eph. 4:22–24).
Navigating Rough Waters
Fri, 26 May 2017 00:00:00 +0000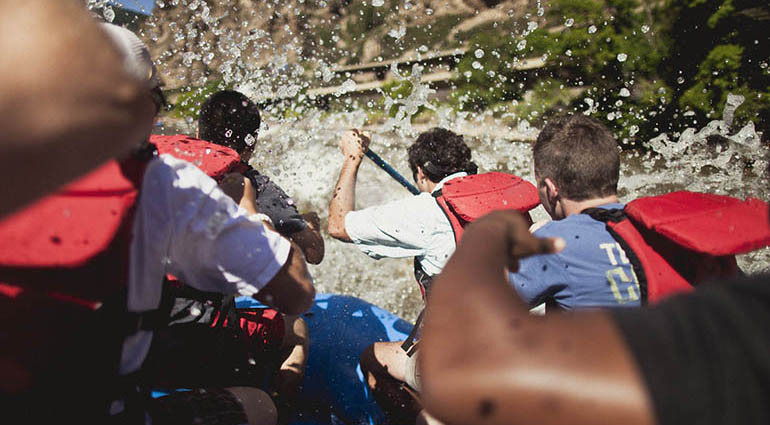 I was enjoying the start of my first whitewater rafting experience—until I heard the roar of the rapids up ahead. My emotions were flooded with feelings of uncertainty, fear, and insecurity at the same time. Riding through the whitewater was a first-rate, white-knuckle experience! And then, suddenly, it was over. The guide in the back of the raft had navigated us through. I was safe—at least until the next set of rapids. 
Transitions in our lives can be like whitewater experiences. The inevitable leaps from one season of life to the next—college to career, changing jobs, living with parents to living alone or with a spouse, career to retirement, youth to old age—are all marked by uncertainty and insecurity. 
In one of the most significant transitions recorded in Old Testament history, Solomon assumed the throne from his father David. I'm sure he was filled with uncertainty about the future. His father's advice? "Be strong and of good courage, and do it; . . . for the Lord God—my God—will be with you" (1 Chron. 28:20). 
We'll have our fair share of tough transitions in life. But with God in our raft we're not alone. Keeping our eyes on the One who is navigating the rapids brings joy and security. He's taken lots of others through before.
The Remedy for Jealousy
Thu, 25 May 2017 00:00:00 +0000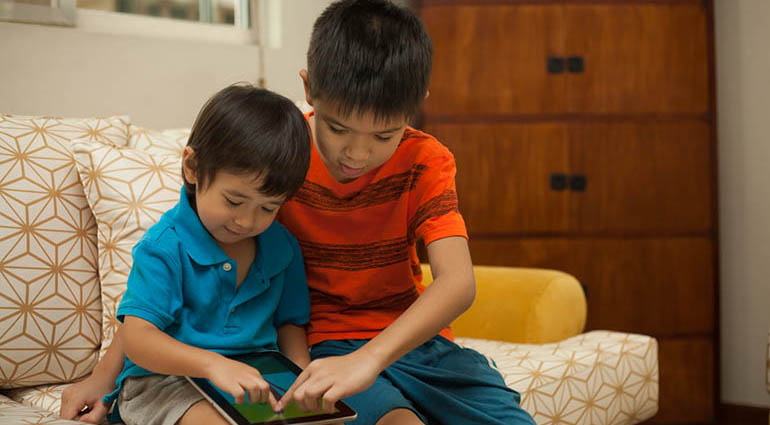 I gladly agreed to babysit my grandkids while their parents went out for the evening. After hugs, I asked the boys what they did over the weekend. (Both had separate adventures.) Bridger, age three, recounted breathlessly how he got to stay overnight with his aunt and uncle—and he had ice cream and rode a carousel and watched a movie! Next it was five-year-old Samuel's turn. When asked what he did, he said, "Camping." "Did you have fun?" I asked. "Not so much," he answered forlornly.
The prophet Samuel experienced the age-old feeling of jealousy. He forgot how much fun he had camping with his dad when he heard his brother excitedly tell about his weekend.
All of us can fall prey to jealousy. King Saul gave in to the green-eyed monster of jealousy when the praise David received exceeded his: "Saul has killed his thousands, and David his ten thousands!" (1 Sam. 18:7). Saul was outraged and "from that time . . . kept a jealous eye on David" (v. 9 NLT). He was so incensed he tried to kill David!
The comparison game is foolish and self-destructive. Someone will always have something we don't or enjoy experiences different from ours. But God has already given us many blessings, including both life on this earth for all and the promise of eternal life to all who believe. Depending on His help and focusing on Him in thankfulness can help us to overcome jealousy.
Lookalikes
Wed, 24 May 2017 00:00:00 +0000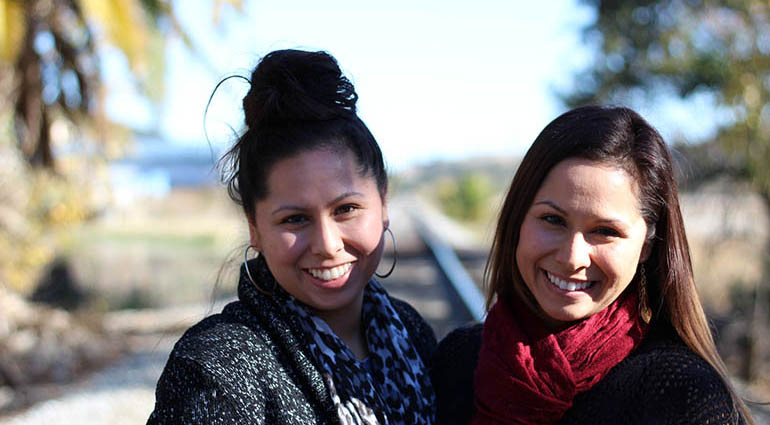 They say we all have one: Doppelgangers some call them. Lookalikes. People unrelated to us who look very much like us.
Mine happens to be a star in the music field. When I attended one of his concerts, I got a lot of double takes from fellow fans during intermission. But alas, I am no James Taylor when it comes to singing and strumming a guitar. We just happen to look alike.
Who do you look like? As you ponder that question, reflect on 2 Corinthians 3:18, where Paul tells us that we "are being transformed into [the Lord's] image." As we seek to honor Jesus with our lives, one of our goals is to take on His image. Of course, this doesn't mean we have to grow a beard and wear sandals—it means that the Holy Spirit helps us demonstrate Christlike characteristics in how we live. For example, in attitude (humility), in character (loving), and in compassion (coming alongside the down and out), we are to look like Jesus and imitate Him.
As we "contemplate the Lord's glory," by fixing our eyes on Jesus, we can grow more and more like Him. What an amazing thing it would be if people could observe us and say, "I see Jesus in you"!
Defending God
Tue, 23 May 2017 00:00:00 +0000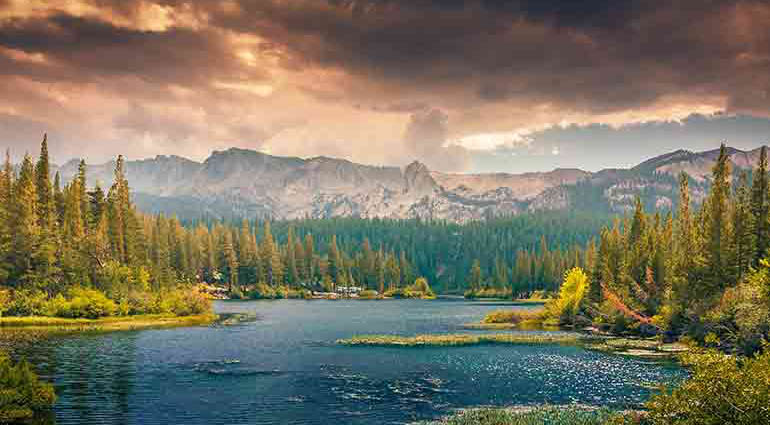 The anti-God bumper stickers covering the car seized the attention of a university professor. As a former atheist himself, the professor thought perhaps the owner wanted to make believers angry. "The anger helps the atheist to justify his atheism," he explained. Then he warned, "All too often, the atheist gets exactly what he is looking for."
In recalling his own journey to faith, this professor noted the concern of a Christian friend who invited him to consider the truth of Christ. His friend's "sense of urgency was conveyed without a trace of anger." He never forgot the genuine respect and grace he received that day. 
We who are believers in Jesus often take offense when others reject Him. But how does He feel about that rejection? Jesus constantly faced threats and hatred, yet He never took doubt about His deity personally. Once, when a village refused Him hospitality, James and John wanted instant retaliation. "Lord," they asked, "do you want us to call fire down from heaven to destroy them?" (Luke 9:54). Jesus didn't see that as ministry, and He "turned and rebuked them" (v. 55). After all, "God did not send his Son into the world to condemn the world, but to save the world through him" (John 3:17). 
It may surprise us to consider that God doesn't need us to defend Him. He wants us to represent Him! That takes time, work, restraint, and love.
Blink and Think of God
Mon, 22 May 2017 00:00:00 +0000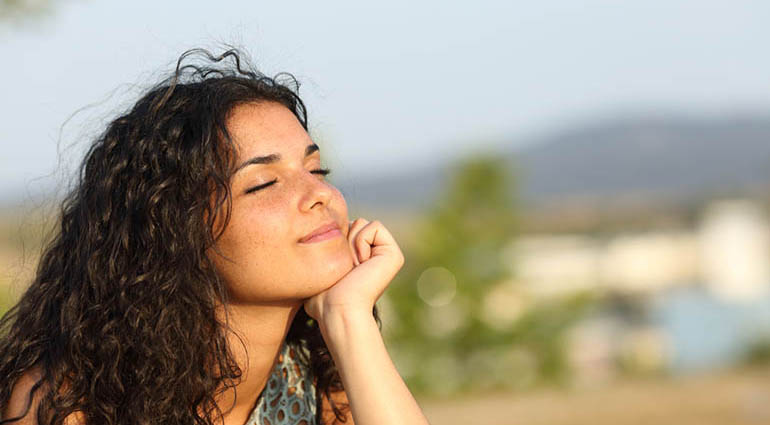 "God is like an eyelid," my friend Ryley said, and I blinked in surprise. What could she mean by that?
"Tell me more," I replied. Together, we had been studying surprising pictures of God in the Bible together, things like God as a laboring mother (Isa. 42:14) or as a beekeeper (7:18), but this one was new to me. Ryley pointed me to Deuteronomy 32, where Moses praises the way God takes care of His people. Verse 10 says that God shields and protects His people, guarding them "as the apple of his eye."
But the word we translate apple, Ryley tells me, literally means pupil. And what encircles and guards the pupil? The eyelid, of course! God is like the eyelid, which instinctively protects the tender eye. The eyelid guards the eye from danger, and by blinking, helps remove dirt or dust. It keeps sweat out of the eye. It lubricates the eyeball, keeping it healthy. It closes, allowing rest.
As I considered the picture of God as an eyelid, I couldn't help but thank God for the many metaphors He's given us to help us understand His love for us. When we close our eyes at night and open them in the morning, we can think of God, and praise Him for His tender protection and care for us.
Thank You, God, for using surprising metaphors to help us understand You better. Thanks for guarding us just as the eyelid guards the eye.
When you blink, remember to thank God for His protection!
Seeing God
Sun, 21 May 2017 00:00:00 +0000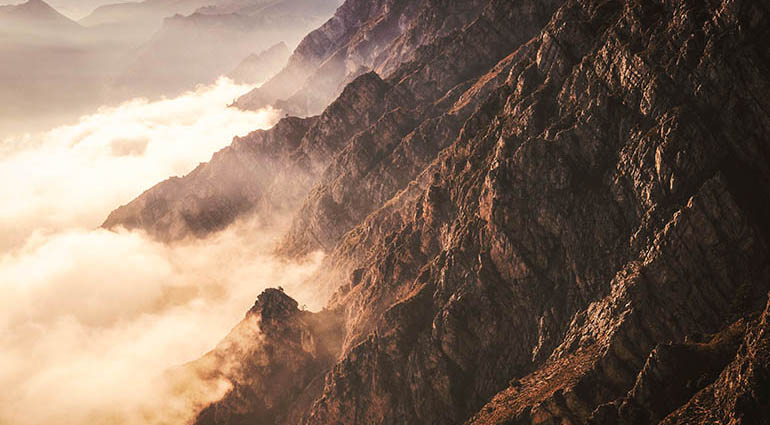 Caricature artists set up their easels in public places and draw pictures of people who are willing to pay a modest price for a humorous image of themselves. Their drawings amuse us because they exaggerate one or more of our physical features in a way that is recognizable but funny.
Caricatures of God, on the other hand, are not funny. Exaggerating one of His attributes presents a distorted view that people easily dismiss. Like a caricature, a distorted view of God is not taken seriously. Those who see God portrayed only as an angry and demanding judge are easily lured away by someone who emphasizes mercy. Those who see God as a kindhearted grandfather will reject that image when they need justice. Those who see God as an intellectual idea rather than a living, loving being eventually find other ideas more appealing. Those who see God as a best friend often leave Him behind when they find human friends who are more to their liking.
God declares Himself to be merciful and gracious, but also just in punishing the guilty (Ex. 34:6–7).
As we put our faith into action, we need to avoid portraying God as having only our favorite attributes. We must worship all of God, not just what we like. 
rssfeedwidget.com