Our Daily Bread
A Friend's Comfort
Sun, 24 Jun 2018 00:00:00 +0000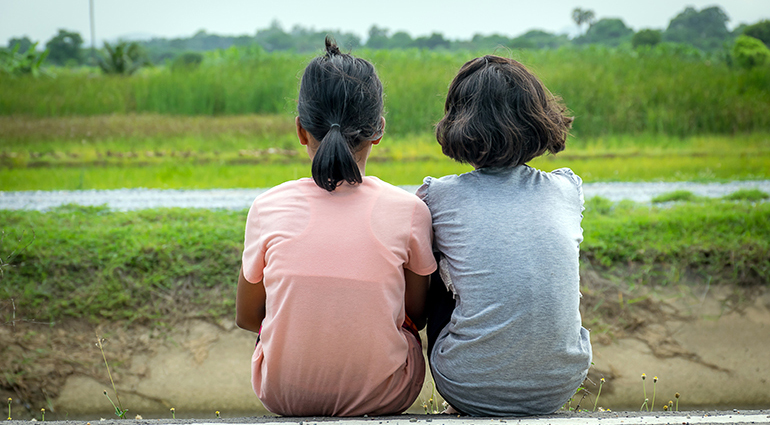 I read about a mom who was surprised to see her daughter muddy from the waist down when she walked in the door after school. Her daughter explained that a friend had slipped and fallen into a mud puddle. While another classmate ran to get help, the little girl felt sorry for her friend sitting by herself and holding her hurt leg. So, the daughter went over and sat in the mud puddle with her friend until a teacher arrived.
When Job experienced the devastating loss of his children and became afflicted with painful sores on his entire body, his suffering was overwhelming. The Bible tells us that three of his friends wanted to comfort him. When they found Job, "they began to weep aloud, and they tore their robes and sprinkled dust on their heads. Then they sat on the ground with him for seven days and seven nights. No one said a word to him, because they saw how great his suffering was" (Job 2:12–13)
Job's friends initially showed remarkable understanding. They sensed that Job simply needed someone to sit and mourn with him. The three men will begin to speak in the next few chapters. The irony is that when the friends do begin to speak, they end up giving Job poor advice (16:1–4).
Often the best thing we can do when comforting a hurting friend is being willing to sit with them in their suffering.
Belonging
Sat, 23 Jun 2018 00:00:00 +0000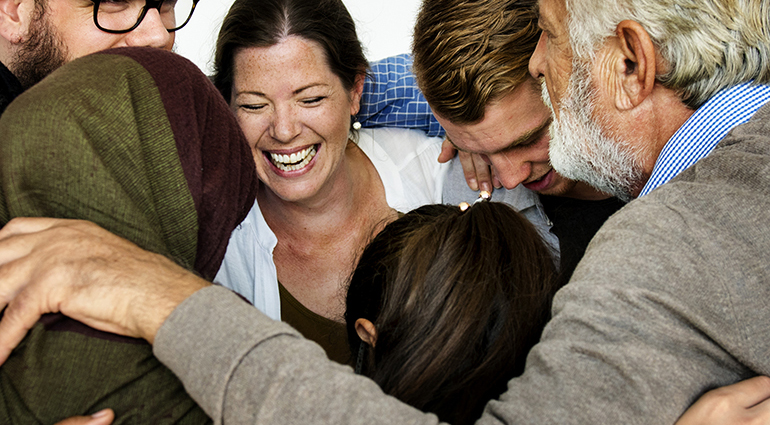 I'd been out late the night before, just as I was every Saturday night. Just twenty years old, I was running from God as fast as I could. But suddenly, strangely, I felt compelled to attend the church my dad pastored. I put on my faded jeans, well-worn T-shirt, and unlaced high-tops and drove across town.
I don't recall the sermon Dad preached that day, but I can't forget how delighted he was to see me. With his arm over my shoulder, he introduced me to everyone he saw. "This is my son!" he proudly declared. His joy became a picture of God's love that has stuck with me all these decades.
The imagery of God as loving Father occurs throughout the Bible. In Isaiah 44, the prophet interrupts a series of warnings to proclaim God's message of family love. "Dear Israel, my chosen one," he said. "I will pour out my Spirit on your descendants, and my blessing on your children" (vv. 2–3 nlt). Isaiah noted how the response of those descendants would demonstrate family pride. "Some will proudly claim, 'I belong to the Lord,'" he wrote. "Some will write the Lord's name on their hands" (v. 5 nlt).
Wayward Israel belonged to God, just as I belonged to my adoptive father. Nothing I could do would ever make him lose his love for me. He gave me a glimpse of our heavenly Father's love for us.
Fellowship with Jesus
Fri, 22 Jun 2018 00:00:00 +0000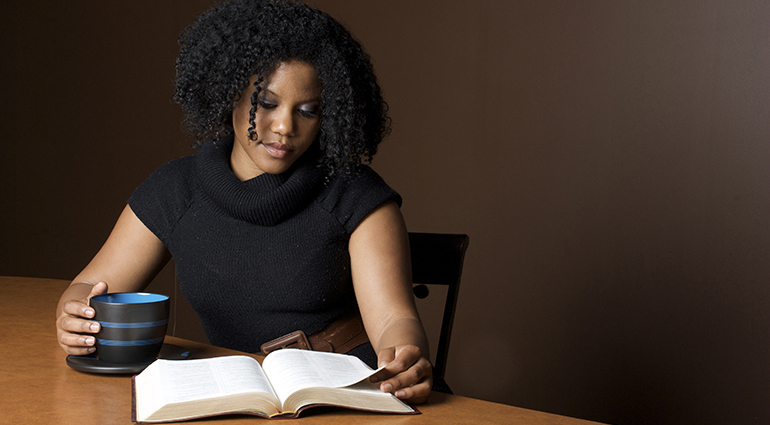 I'll never forget the time I had the privilege of sitting next to Billy Graham at a dinner. I was honored but also somewhat nervous about what would be appropriate to say. I thought it would be an interesting conversation starter to ask what he loved most about his years of ministry. Then I awkwardly started to suggest possible answers. Was it knowing presidents, kings, and queens? Or preaching the gospel to millions of people around the world?
Before I had finished offering suggestions, Rev. Graham stopped me. Without hesitation he said, "It has been my fellowship with Jesus. To sense His presence, to glean His wisdom, to have Him guide and direct me—that has been my greatest joy." I was instantly convicted and challenged. Convicted because I'm not sure that his answer would have been my answer, and challenged because I wanted it to be.
That's what Paul had in mind when he counted his greatest achievements to be of no worth compared to the "surpassing worth of knowing Christ Jesus my Lord" (Phil. 3:8). Think of how rich life would be if Jesus and our fellowship with Him was our highest pursuit.  
Telling Time
Thu, 21 Jun 2018 00:00:00 +0000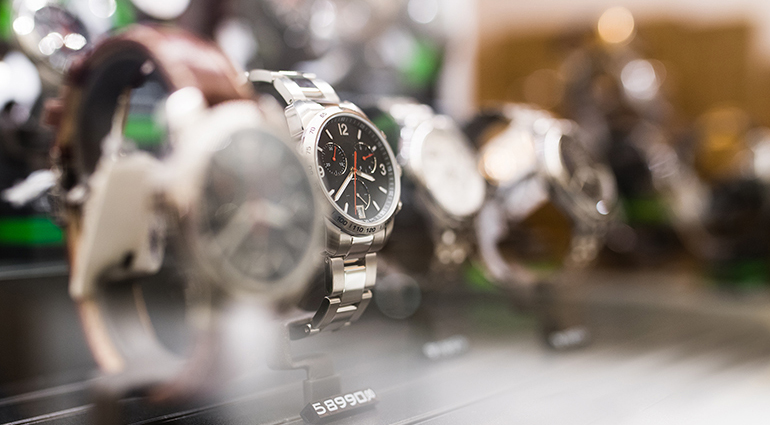 "Westerners have watches. Africans have time." So said Os Guinness, quoting an African proverb in his book Impossible People. That caused me to ponder the times I have responded to a request with, "I don't have time." I thought about the tyranny of the urgent and how schedules and deadlines dominate my life.
 Moses prayed in Psalm 90, "Teach us to number our days, that we may gain a heart of wisdom" (v. 12). And Paul wrote, "Be very careful, then, how you live … making the most of every opportunity, because the days are evil" (Ephesians 5:16).
I suspect that Paul and Moses would agree that our wise use of time isn't just a matter of clock-watching. The situation may call for us to keep a tight schedule—or it may compel us to give someone an extended gift of our time.
We have but a brief moment to make a difference for Christ in our world, and we need to maximize that opportunity. That may mean ignoring our watches and planners for a while as we show Christ's patient love to those He brings into our lives.
As we live in the strength and grace of the timeless Christ, we impact our time for eternity.
Every Moment Matters
Wed, 20 Jun 2018 00:00:00 +0000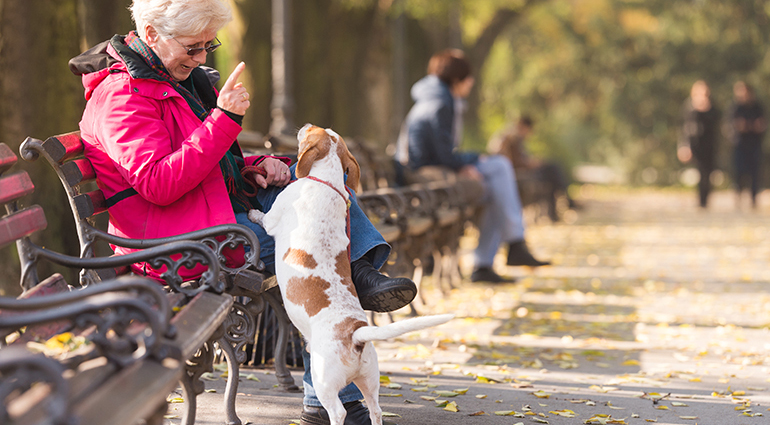 When I met Ada, she had outlived her entire group of friends and family and was living in a nursing home. "It's the hardest part of getting old," she told me "watching everyone else move on and leave you behind." One day I asked Ada what kept her interest and how she spent her time. She answered me with a Scripture passage from the apostle Paul (Philippians 1:21): "For me, to live is Christ and to die is gain." Then she said, "While I'm still around, I have work to do. On my good days, I get to talk to the people here about Jesus; on the hard days, I can still pray."
Significantly, Paul wrote Philippians while in prison. And he acknowledged a reality many Christians understand as they face their mortality: Even though heaven seems so inviting, the time we have left on Earth matters to God.
Like Paul, Ada recognized that every breath she took was an opportunity to serve and glorify God. So Ada spent her days loving others and introducing them to her Savior. 
Even in our darkest moments, Christians can hold on to the promise of permanent joy in the company of God. And while we live, we enjoy relationship with Him. He fills all our moments with significance.
Impaired Judgment
Tue, 19 Jun 2018 00:00:00 +0000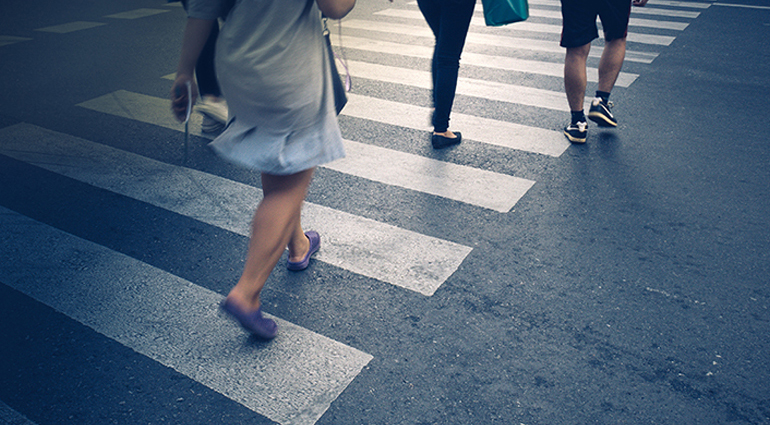 I've been quick to judge anyone I saw walking in the street while staring at a phone. How could they be so oblivious to the cars about to hit them? I've told myself. Don't they care about their own safety? But one day, while crossing the entrance to an alleyway, I was so engrossed in a text message, that I missed seeing a car at my left. Thankfully, the driver saw me and came to an abrupt stop. But I felt ashamed. All of my self-righteous finger-pointing came back to haunt me. I had judged others, only to do the same thing myself.
My hypocrisy is the kind of thinking that Jesus addressed in the Sermon on the Mount Jesus suggested, "First take the plank out of your own eye, and then you will see clearly to remove the speck from your brother's eye" (Matthew 7:5). I had a huge "plank"—a blind spot through which I judged others with impaired judgment.
"For in the same way you judge others, you will be judged," Jesus also said (7:2). Recalling the disgusted look on the driver's face that day, after having to make an abrupt stop when I walked in front of the car, I'm reminded of the disgusted looks I gave others engrossed in their phones.
None of us is perfect. But sometimes I forget that in my haste to judge others. We're all in need of God's grace.
Blessing in the Mess
Mon, 18 Jun 2018 00:00:00 +0000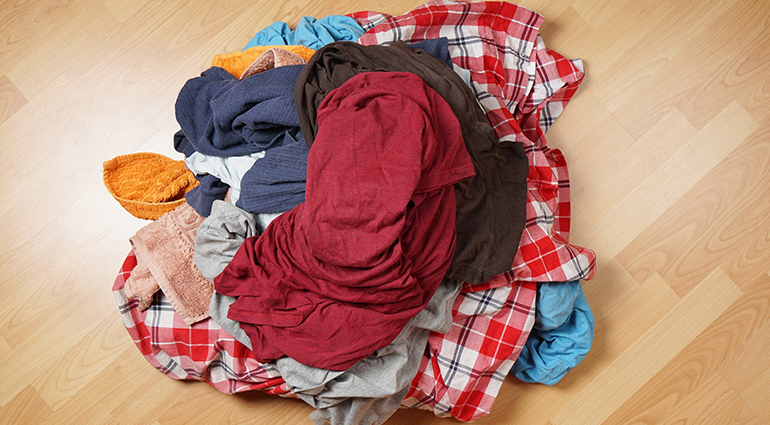 I got myself into this mess, so I'd better get myself out, I sometimes find myself thinking.  Although I believe in a God of grace, I'm still prone to act as if His help is available only when I deserve it.
God's first encounter with Jacob is a beautiful illustration of how untrue this is.
Jacob had spent a lifetime trying to alter his destiny. He'd been born second at a time when firstborn sons typically received their father's blessing—believed to guarantee future prosperity.
So Jacob decided to do whatever it would take to get his father's blessing anyway. Eventually, he succeeded—through deceit—obtaining the blessing intended for his brother (Genesis 27:19–29).
But the price was a divided family, as Jacob fled from his furious brother (vv. 41–43). As night descended (28:11), Jacob must have felt as far from a life of blessing as ever.
But it was there, leaving behind a trail of deception, that Jacob met God. God showed him he didn't need desperate schemes to be blessed; he already was. His destiny—a purpose far greater than material prosperity (v. 14)—was held securely by the One who would never leave him (v. 15).
It was a lesson Jacob would spend his whole life learning.
And so will we. No matter how many regrets we carry or how distant God seems, He is still there—gently guiding us out of our mess into His blessing.
Our Safe Place
Sun, 17 Jun 2018 00:00:00 +0000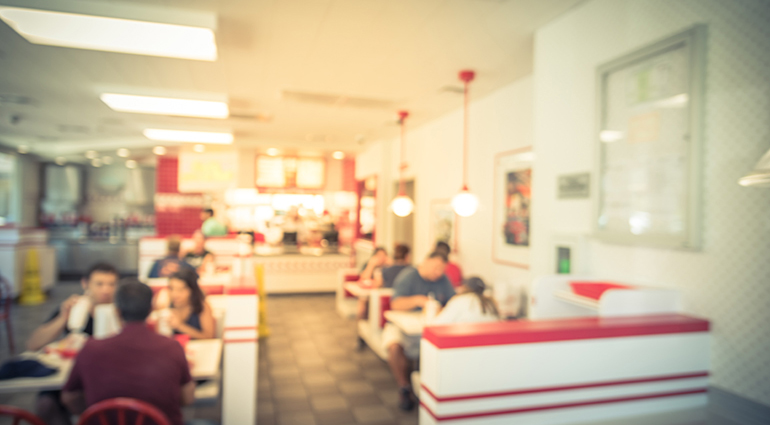 My very first job was at a fast-food restaurant. One Saturday evening, a guy kept hanging around, asking when I got out of work. It made me feel uneasy. As the hour grew later, he ordered fries, then a drink, so the manager wouldn't kick him out. Though I didn't live far, I was scared to walk home alone through a couple of dark parking lots and a stretch through a sandy field. Finally, at midnight, I went in the office to make a phone call.
And the person who answered—my dad—without a second thought got out of a warm bed and five minutes later was there to take me home.
The kind of certainty I had that my dad would come to help me that night reminds me of the assurance we read about in Psalm 91. Our Father in heaven is always with us, protecting and caring for us when we are confused or afraid or in need. He declares: "When they call on me, I will answer" (Psalm 91:15 nlt). He is not just a place we can run to for safety. He is our shelter (v. 1). He is the Rock we can cling to for refuge (v. 2).
In times of fear, danger, or uncertainty, we can trust God's promise that when we call on Him, He will hear and be with us in our trouble (vv. 14–15). God is our safe place.
As Advertised
Sat, 16 Jun 2018 00:00:00 +0000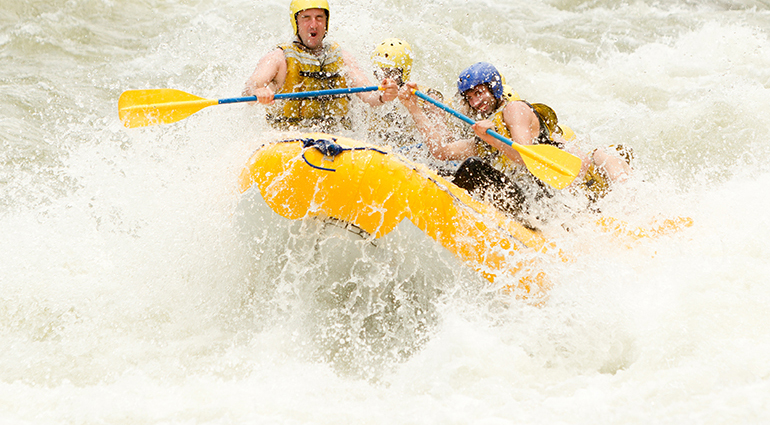 During a vacation, my husband and I signed up for a leisurely tour down Georgia's Chattahoochee River. Dressed in sandals, a sundress, and a wide brimmed hat, I groaned when we discovered—contrary to the advertisement—that the trip included light rapids. Thankfully, we rode with a couple experienced in whitewater rafting. They taught my husband the basics of paddling and promised to navigate us safely to our destination. Grateful for my life jacket, I screamed and gripped the plastic handle on the raft until we reached the muddy bank downriver. I stepped onto the shore and dumped water from my purse as my husband helped me wring out the hem of my soaked dress. We enjoyed a good laugh, even though the trip had not turned out as advertised.
Unlike the tour brochure, which clearly left out a key detail about the trip, Jesus explicitly warned His disciples that rough waters were ahead. He told them that they'd be persecuted and martyred and that He would die and be resurrected. He also guaranteed His trustworthiness, affirming that He would guide them toward undeniable triumph and everlasting hope (John 16:16–33).
Although it would be nice if life were easier when we follow Jesus, He made it clear that His disciples would have troubles. But He promised to be with us. Trials won't define, limit, or destroy God's plan for us, because Jesus's resurrection has already propelled us to eternal victory.
"Lovable!"
Fri, 15 Jun 2018 00:00:00 +0000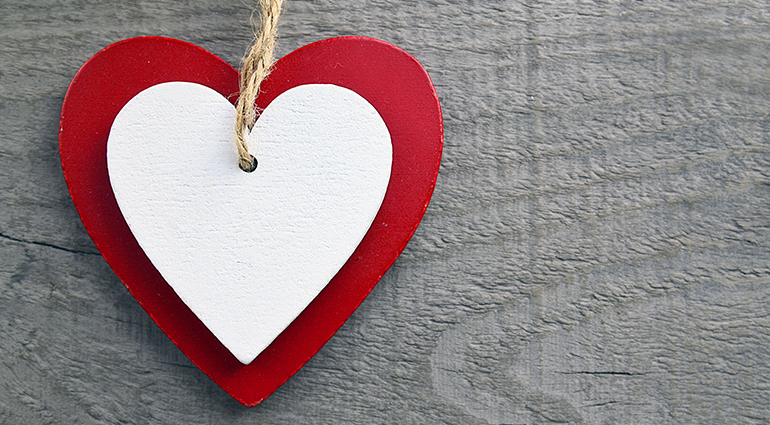 That exclamation came from my daughter as she got ready one morning. I didn't know what she meant. Then she tapped her shirt, a hand-me-down from a cousin. Across the front was that word: "Lovable." I gave her a big hug, and she smiled with pure joy. "You are lovable!" I echoed. Her smile grew even bigger, if that was possible, as she skipped away, repeating the word over and over again.
I'm hardly a perfect father. But that moment was perfect. In that spontaneous, beautiful interaction, I glimpsed in my girl's radiant face what receiving unconditional love looked like: It was a portrait of delight. She knew the word on her shirt corresponded completely with how her daddy felt about her.
How many of us know in our hearts that we are loved by a Father whose affection for us is limitless? Sometimes we struggle with this truth. The Israelites did. They wondered if their trials meant God no longer loved them. But in Jeremiah 31:3, the prophet reminds them of what God said in the past: "I have loved you with an everlasting love." We too long for such unconditional love. Yet the wounds, disappointments, and mistakes we experience can make us feel anything but lovable. But God opens His arms—the arms of a perfect Father—and invites us to experience and rest in His love.
rssfeedwidget.com