Our Daily Bread
Sweet Company
Thu, 27 Jul 2017 00:00:00 +0000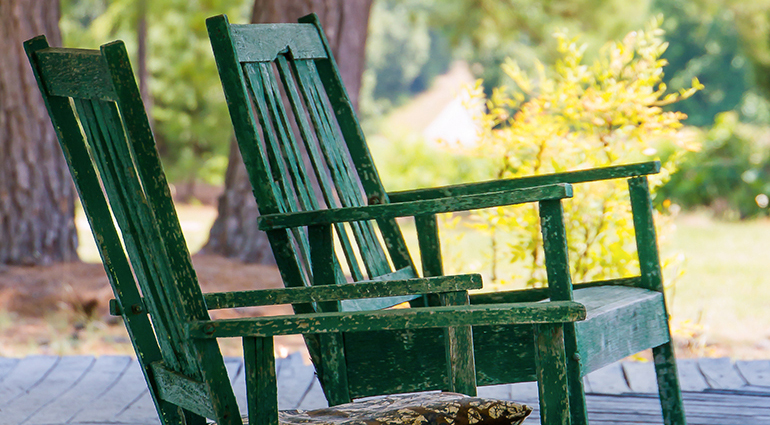 The elderly woman in the nursing home didn't speak to anyone or request anything. It seemed she merely existed, rocking in her creaky old chair. She didn't have many visitors, so one young nurse would often go into her room on her breaks. Without asking the woman questions to try to get her to talk, she simply pulled up another chair and rocked with her. After several months, the elderly woman said to her, "Thank you for rocking with me." She was grateful for the companionship.
Before He went back to heaven, Jesus promised to send a constant companion to His disciples. He told them He would not leave them alone but would send the Holy Spirit to be in them (John 14:17). That promise is still true for believers in Jesus today. Jesus said that the triune God makes His "home" in us (v. 23).
The Lord is our close and faithful companion throughout our entire life. Recording artist Scott Krippayne expresses this truth in song: "In my deepest night He is the guiding star; in my sinfulness He is the forgiving heart; a willing ear for each silent prayer, a shoulder for burdens I cannot bear. Sweet company from now through all eternity."
We can enjoy His sweet company today.
Out of the Deep
Wed, 26 Jul 2017 00:00:00 +0000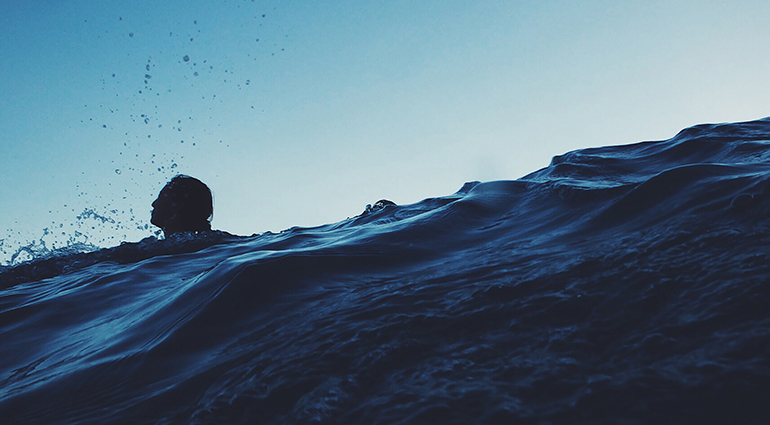 I scanned the water intently, on alert for signs of trouble. During my six-hour shifts as a lifeguard, I watched from the side of the pool to ensure the safety of those swimming. Leaving my post, or even becoming lax in my attentiveness, could have grave consequences for those in the pool. If a swimmer was in danger of drowning due to injury or lack of skill, it was my responsibility to pluck them from the water and return them to safety on the pool deck.
After experiencing God's aid in battle against the Philistines (2 Sam. 21:15–22), David likens his rescue to being drawn out of "deep waters" (22:17). David's very life—and that of his men—was in serious danger from his enemies. God buoyed David as he was drowning in disaster. While lifeguards are paid to assure the safety of swimmers, God, on the other hand, saved David because of His delight in him (v. 20). My heart leaps for joy when I realize that God doesn't watch over and protect me because He's obliged to but because He wants to.
When we feel overcome by the troubles of life, we can rest in the knowledge that God, our Lifeguard, sees our struggle and, because of His delight in us, watches over and protects us. 
What We Bring Back
Tue, 25 Jul 2017 00:00:00 +0000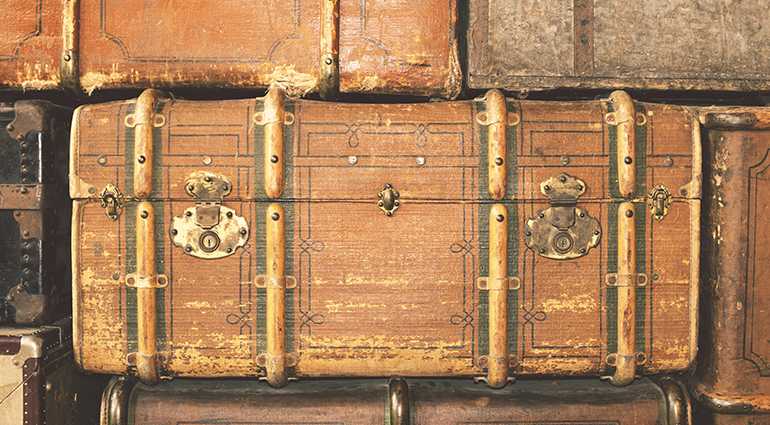 John F. Burns spent forty years covering world events for The New York Times.  In an article written after his retirement in 2015, Burns recalled the words of a close friend and fellow journalist who was dying of cancer. "Never forget," his colleague said, "It's not how far you've traveled; it's what you've brought back."
Psalm 37 could be considered David's list of what he "brought back" from his journey of life, from shepherd to soldier and king. The psalm is a series of couplets contrasting the wicked with the righteous, and affirming those who trust the Lord.
"Do not fret because of those who are evil or be envious of those who do wrong; for like the grass they will soon wither" (vv. 1–2).
"The Lord makes firm the steps of the one who delights in him; though he may stumble, he will not fall, for the Lord upholds him with his hand" (vv. 23–24).
"I was young and now I am old, yet I have never seen the righteous forsaken or their children begging bread" (v. 25).
 From our experiences in life, what has God taught us? How have we experienced His faithfulness and love? In what ways has the Lord's love shaped our lives? 
 It's not how far we've traveled in life, but what we've brought back that counts.
I was young and now I am old, yet I have never seen the righteous forsaken or their children begging bread. Psalm 37:25
Building Community
Mon, 24 Jul 2017 00:00:00 +0000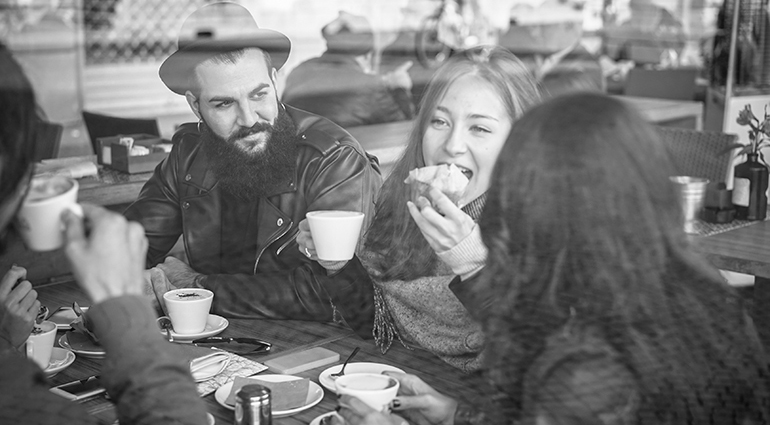 "Community" is the place where the person you least want to live with always lives, says Henri Nouwen. Often we surround ourselves with the people we most want to live with, which forms a club or a clique, not a community. Anyone can form a club; it takes grace, shared vision, and hard work to form a community.
The Christian church was the first institution in history to bring together on equal footing Jews and Gentiles, men and women, slaves and free. The apostle Paul waxed eloquent on this "mystery, which for ages past was kept hidden in God." By forming a community out of diverse members, Paul said, we have the opportunity to capture the attention of the world and even the supernatural world beyond (Eph. 3:9–10).
In some ways the church has sadly failed in this assignment. Still, church is the one place I visit that brings together generations: infants still held in their mothers' arms, children who squirm and giggle at all the wrong times, responsible adults who know how to act appropriately at all times and those who may drift asleep if the preacher drones on too long.
 If we want the community experience God is offering to us, we have reason to seek a congregation of people "not like us."
Didn't Get Credit?
Sun, 23 Jul 2017 00:00:00 +0000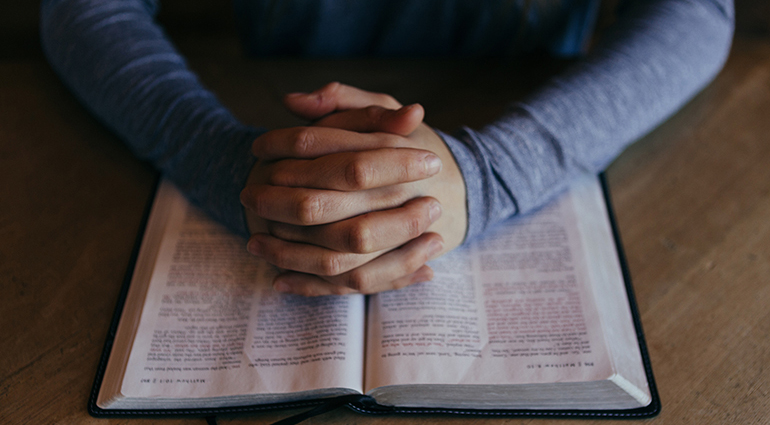 Hollywood musicals were wildly popular during the 1950s and '60s, and three actresses in particular—Audrey Hepburn, Natalie Wood, and Deborah Kerr—thrilled viewers with their compelling performances. But a huge part of the appeal of these actresses was the breathtaking singing that enhanced their acting. In fact, the classic films' successes were actually due in large part to Marni Nixon, who dubbed the voices for each of those leading ladies and who for a long time went completely uncredited for her vital contribution.
In the body of Christ there are often people that faithfully support others who take a more public role. The apostle Paul depended on exactly that kind of person in his ministry. Tertius's work as a scribe gave Paul his powerful written voice (Rom. 16:22). Epaphras's consistent behind-the-scene prayers were an essential foundation for Paul and the early church (Col. 4:12-13). Lydia generously opened her home when the weary apostle needed restoration (Acts 16:15). Paul's work could not have been possible without the support he received from these fellow servants in Christ (Col. 4:7-18).
We, like Marni Nixon, may not always have highly visible roles, yet we know that God is pleased when we obediently play our essential part in His plan. When we "give [ourselves] fully to the work of the Lord" (1 Cor. 15:58), we will find value and meaning in our service as it brings glory to God and draws others to Him (Matt. 5:16). 
"I'm Really Scared . . ."
Sat, 22 Jul 2017 00:00:00 +0000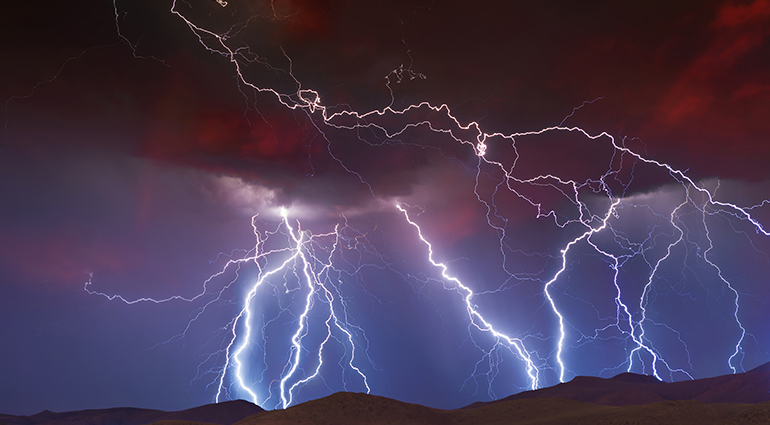 "I'm really scared." This was the poignant note a teenager posted to friends on Facebook as she told them of some upcoming medical tests. She was facing hospitalization and a series of procedures in a city three hours from home and anxiously waited as doctors tried to discover the source of some serious medical problems she was experiencing.
Who of us, in youth or later years, has not felt similar fears when facing unwanted life events that are truly frightening? And where can we turn for help? What comfort can we find from Scripture to give us courage in these kinds of situations?
The reality that God will go with us through our trial can help us to hope. Isaiah 41:13 tells us, "For I am the Lord your God who takes hold of your right hand and says to you, 'Do not fear; I will help you.' "
In addition, God offers indescribable, heart-guarding peace when we present our difficulties to Him in prayer (Phil. 4:6–7).
Through God's unfailing presence and His peace that "transcends all understanding" (v. 7), we can find the hope and help we need to endure situations in which we are really scared.
Dressed Up
Fri, 21 Jul 2017 00:00:00 +0000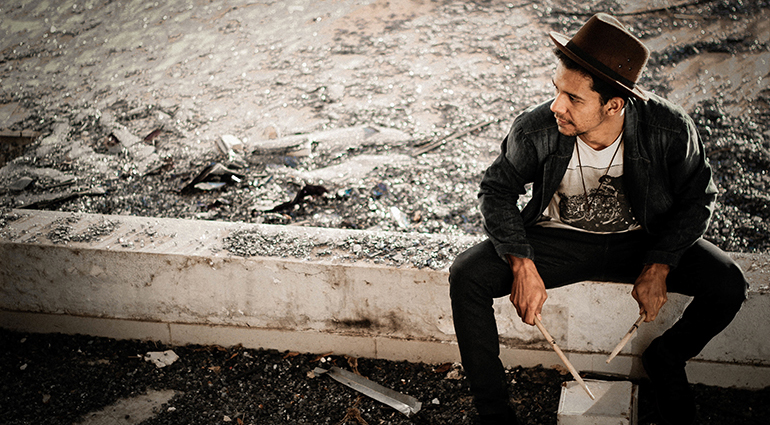 In her book Wearing God, author Lauren Winner says our clothes can silently communicate to others who we are. What we wear may indicate career, community or identity, moods, or social status. Think of a T-shirt with a slogan, a business suit, a uniform, or greasy jeans and what they might reveal. She writes, ". . . The idea that, as with a garment, Christians might wordlessly speak something of Jesus—is appealing."
According to Paul, we can similarly wordlessly represent Christ. Romans 13:14 tells us to "clothe [ourselves] with the Lord Jesus Christ, and do not think about how to gratify the desires of the flesh." What does this mean? When we become Christians, we take on Christ's identity. We're "children of God through faith" (Gal. 3:26–27). That's our status. Yet each day we need to clothe ourselves in His character. We do this by striving to live for and to be more like Jesus, growing in godliness, love, and obedience and turning our back on the sins that once enslaved us

This growth in Christ is a result of the Holy Spirit working in us and our desire to be closer to Him through study of the Word, prayer, and time spent in fellowship with other Christians (John 14:26). When others look at our words and attitudes, what statement are we making about Christ?
A Time for Everything
Thu, 20 Jul 2017 00:00:00 +0000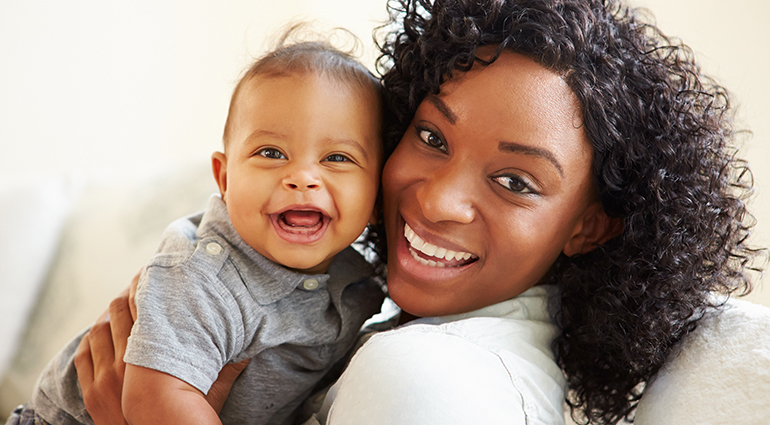 While flying recently, I watched a mother and her children a few rows ahead of me. While the toddler played contentedly, the mother gazed into the eyes of her newborn, smiling at him and stroking his cheek. He stared back with a wide-eyed wonderment. I enjoyed the moment with a touch of wistfulness, thinking of my own children at that age and the season that has passed me by.
I reflected, however, about King Solomon's words in the book of Ecclesiastes about "every activity under the heavens" (v. 1). He addresses through a series of opposites how there is a "time for everything" (v. 1): "a time to be born and a time to die, a time to plant and a time to uproot" (v. 2). Perhaps King Solomon in these verses despairs at what he sees as a meaningless cycle of life. But he also acknowledges the role of God in each season, that our work is a "gift of God" (v. 13) and that "everything God does will endure forever" (v. 14).
We may remember times in our lives with longing, like me thinking of my children as babies. We know, however that the Lord promises to be with us in every season of our life (Isaiah 41:10). We can count on His presence and find that our purpose is in walking with Him.
Mightier than All
Wed, 19 Jul 2017 00:00:00 +0000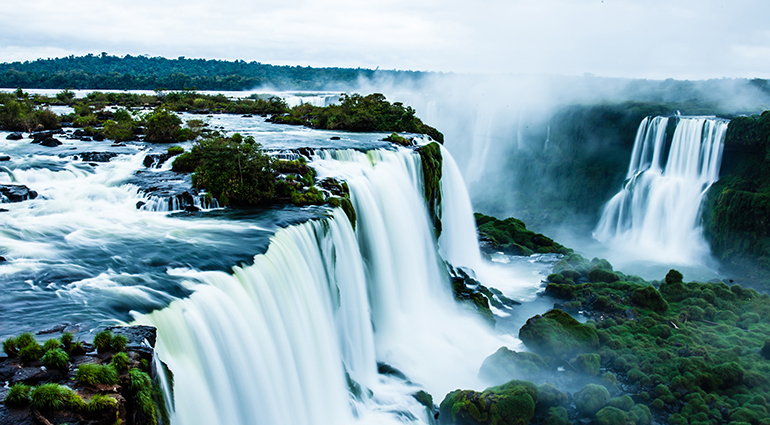 Iguazu Falls on the border of Brazil and Argentina is a spectacular waterfall system of 275 falls along 2.7 km (1.67 miles) of the Iguazu River. Etched on a wall on the Brazilian side of the Falls are the words of Psalm 93:4, "Mightier than the thunders of many waters, mightier than the waves of the sea, the Lord on high is mighty!" (rsv). Below it are these words, "God is always greater than all of our troubles."
The writer of Psalm 93, who penned its words during the time that kings reigned, knew that God is the ultimate King over all. "The Lord reigns," he wrote. "Your throne is established from of old; You are from everlasting" (vv. 1-2). No matter how high the floods or waves, the Lord remains greater than them all.
The roar of a waterfall is truly majestic, but it is quite a different matter to be in the water hurtling toward the falls. That may be the situation you are in today. Physical, financial, or relational problems loom ever larger and you feel like you are about to go over the falls. In such situations, the Christian has Someone to turn to. He is the Lord, "who is able to do exceedingly abundantly above all that we ask or think" (Eph. 3:20) for He is greater than all of our troubles. 
Beyond Labels
Tue, 18 Jul 2017 00:00:00 +0000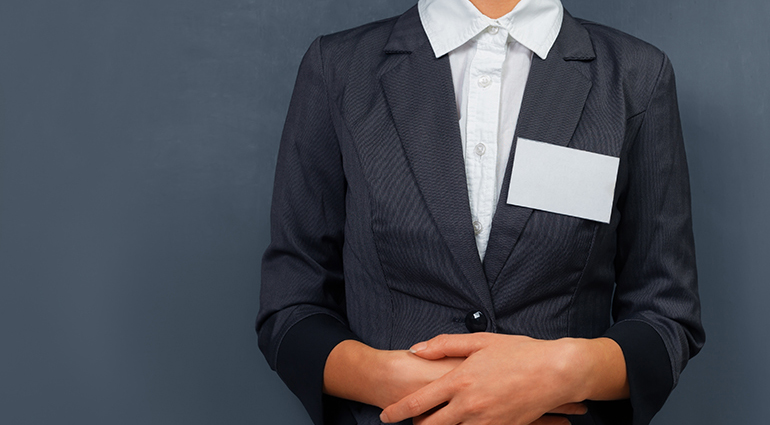 A church in my city has a unique welcome card that captures the love and grace of God for everyone. It says, "If You Are A . . . saint, sinner, loser, winner"—followed by many other terms used to describe struggling people—"alcoholic, hypocrite, cheater, fearful, misfit . . . . You are welcome here." One of the pastors told me, "We read the card aloud together in our worship services every Sunday."
How often we accept labels and allow them to define who we are. And how easily we assign them to others. But God's grace defies labels because it is rooted in His love, not in our self-perception. Whether we see ourselves as wonderful or terrible, capable or helpless, we can receive eternal life as a gift from Him. The apostle Paul reminded the followers of Jesus in Rome that "at just the right time, when we were still powerless, Christ died for the ungodly" (Rom. 5:6).
The Lord does not require us to change by our own power. Instead He invites us to come as we are to find hope, healing, and freedom in Him. "But God demonstrates his own love for us in this: While we were still sinners, Christ died for us" (v. 8). The Lord is ready and willing to receive us just as we are.
rssfeedwidget.com