Our Daily Bread
The Blessing of Encouragers
Sat, 22 Sep 2018 00:00:00 +0000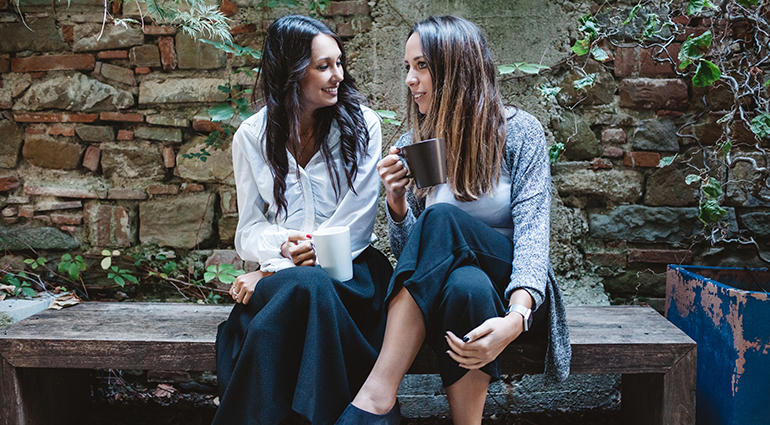 The 2010 movie, The King's Speech, tells the story of England's King George VI, who unexpectedly became monarch when his brother abandoned the throne. With the country on the brink of World War II, government officials wanted a well-spoken leader because of the increasingly influential role of the radio. King George VI, however, struggled with a stuttering problem.
I was especially drawn to the film's portrayal of George's wife Elizabeth. Throughout George's painful struggle to overcome his speech difficulty, she was his constant source of encouragement. Her steadfast devotion helped provide the support he needed to overcome his stutter and rule well during the war.
The Bible highlights the stories of encouragers who gave powerful assistance during challenging circumstances. Moses had Aaron and Hur's support during Israel's battles (Exodus 17:8–16). Elizabeth  encouraged her pregnant relative Mary (Luke 1:42–45).
After his conversion, Paul needed the support of Barnabas, whose name literally means "son of encouragement." When the disciples were fearful of Paul, Barnabas, at the risk of his own reputation, vouched for him (Acts 9:27). His endorsement was essential to Paul being welcomed by the Christian community. Barnabas later served as Paul's traveling and preaching companion (Acts 14). Despite the dangers, they worked together to proclaim the gospel.
Christians are still called to "encourage one another and build each other up" (1 Thessalonians 5:11). May we be eager to offer encouragement to help support others, especially as they face difficult circumstances.
Unexpected Ways
Fri, 21 Sep 2018 00:00:00 +0000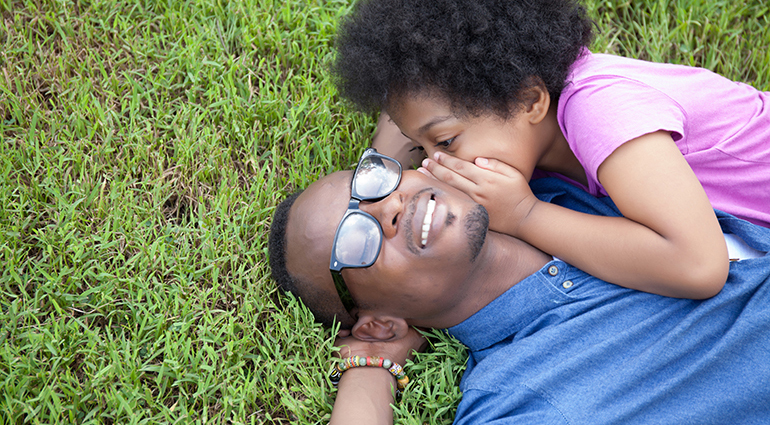 In 1986, five-year-old Levan Merritt fell twenty feet into the gorilla enclosure of England's Jersey zoo. As parents and onlookers cried out for help, a full-grown male silverback, named Jambo, placed himself between the motionless boy and several other gorillas. Then he began to gently stroke the child's back. When Levan began to cry, Jambo led the other gorillas into their own enclosure as zoo-keepers and an ambulance driver came to the rescue. Thirty years later Levan still talks about Jambo the gentle giant—his guardian angel who had acted in a shockingly unexpected way, changing his perception of gorillas forever.
Elijah may have expected God to act in certain ways, but the God of gods used a rock-shattering wind, a powerful earthquake, and raging fire to show His prophet Elijah how not to think of Him. Then He used a gentle whisper to show His heart and to express His presence (1Kings 19:11-12).
Elijah had seen God's power before 18:38-39). But he didn't fully understand the One who wants to be known as more than the greatest and most fearsome of gods (19:10, 14).
Eventually, that quiet whisper found fullness of meaning in the powerful gentleness of Jesus, who said, "Anyone who has seen me has seen the Father." Then he quietly allowed Himself to be nailed to a tree— to deepen our understanding of the Great God who loves us.
Where to Find Hope
Thu, 20 Sep 2018 00:00:00 +0000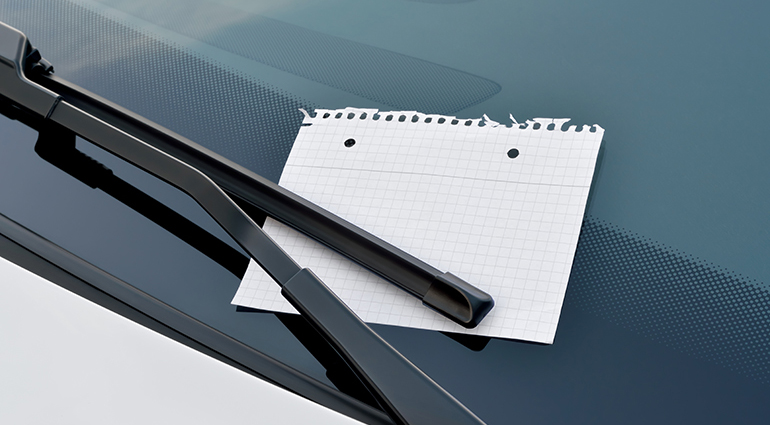 Elizabeth struggled for a long time with drug addiction, and when she recovered wanted to help others in return. So she started writing notes and anonymously placing them throughout her city. Elizabeth tucks these notes under car windshield wipers and tacks them on poles in parks. She used to look for signs of hope; now she leaves them for others to find. One of her notes concluded with these words: "Much love. Hope sent."
Hope with love—that's what Jesus gives. He brings us His love with each new day and strengthens us with that hope. His love is not rationed out to us drop by drop but flows out of His heart freely and is poured lavishly into ours: "We know how dearly God loves us, because he has given us the Holy Spirit to fill our hearts with his love" (Romans 5:5 nlt).  He desires to use the hard times to develop perseverance and character and bring us a satisfying, hope-filled life (vv. 3–4). And even when we're far from Him, He still loves us (vv. 6–8).
Are you looking for signs of hope? The Lord gives hope with love through inviting us to grow in a relationship with Him.  Our hope for a fulfilling life is anchored in His unfailing love. 
A Fitting Time
Wed, 19 Sep 2018 00:00:00 +0000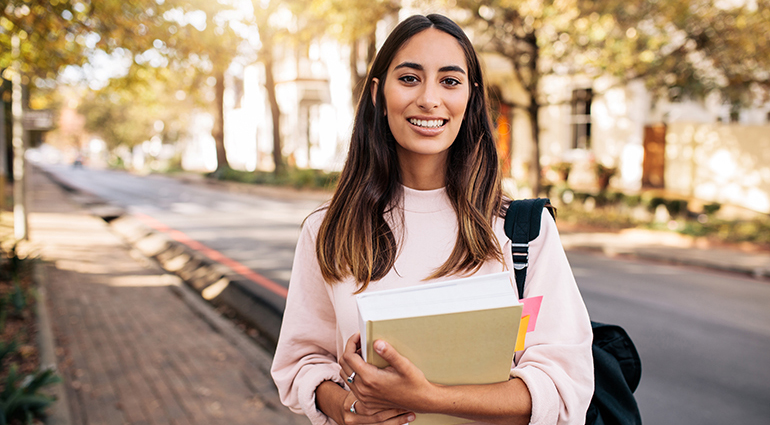 Yesterday I purchased a plane ticket to send my firstborn child to college. I'm surprised the keyboard on my computer still functions, given the waterworks my eyes unleashed on it during the flight selection process. I have so enjoyed my eighteen years of daily life with her that I am saddened by the prospect of her departure. Yet I wouldn't rob her of the opportunity that lies ahead simply because I will miss her. At this juncture in her life, it is fitting for her to embark on a new journey to discover adulthood and explore another part of the country.
As this season of my parenting draws to a close, another one begins. It will undoubtedly bring both new challenges and new delights. Solomon, Israel's third king, wrote that God appoints "a time for everything, and a season for every activity under the heavens" (Ecclesiastes 3:1). We humans have little control over the events of our lives—whether we view those events as favorable or not. But God, in His mighty power, makes "everything beautiful in its time" (v. 11).
In seasons of heartache, we can trust God to bring something good from them in time. Our comforts and joys may come and go, but God's works "will endure forever" (v. 14). We may not relish every season—some are quite painful—yet He can bring beauty to them all. 
Engraved on His Hands
Tue, 18 Sep 2018 00:00:00 +0000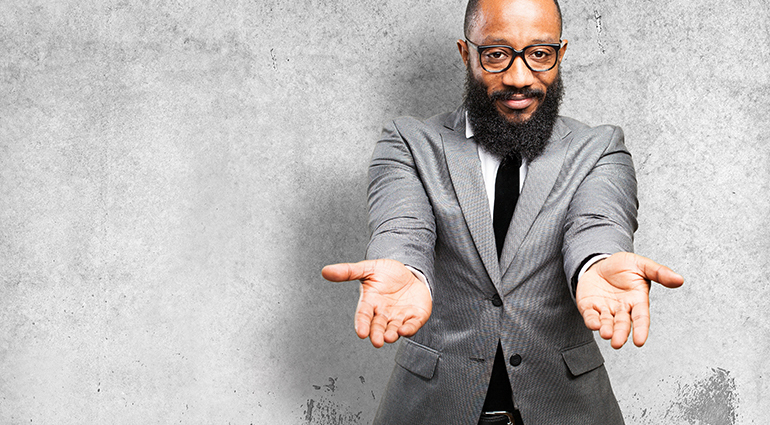 In Charles Spurgeon's many years at his London church during the 1800s, he loved to preach on the riches of Isaiah 49:16, which says that God engraves us on the palms of His hands. He said, "Such a text as this is to be preached hundreds of times!" For, he continued, this thought is so precious that we can run over it in our minds again and again.
Spurgeon makes the wonderful connection between this promise of the Lord to His people, the Israelites, and God's Son, Jesus, on the cross as He died for us. Spurgeon asked, "What are these wounds in Your hands? . . . The engraver's tool was the nail, backed by the hammer. He must be fastened to the Cross, that His people might be truly engraved on the palms of His hands." As the Lord promised to engrave His people on His palms, so Jesus stretched out His arms on the cross, receiving the nails in His wrists so we could be free of our sins.
If and when we are tempted to think that God has forgotten us, we only need to look at our palms and remember God's promise. He has put indelible marks on His hands for us; He loves us that much.
Legacies of Love
Mon, 17 Sep 2018 00:00:00 +0000
I was paging through my great-grandmother's Bible when a treasure fell into my lap. On a small scrap of paper, in a young child's handwriting, were the words, "Blessed are the poor in spirit: for theirs is the kingdom of heaven. Blessed are they that mourn: for they shall be comforted" (Matthew 5:3–4 kjv). Scribbled beside those verses in wobbly cursive was my mother's signature.
My great-grandmother had a habit of teaching her grandchildren to write Scripture verses so they would learn them and take them to heart. But the story behind this verse brought tears to my eyes. My grandfather died when my mother was very young, and her little brother (my uncle) died just weeks later. It was in that tragic season that my great-grandmother pointed my mother to Jesus and the comfort only He can give.
Paul wrote Timothy, "I am reminded of your sincere faith, which first lived in your grandmother Lois and in your mother Eunice and, I am persuaded, now lives in you also" (2 Timothy 1:5). Faith isn't inherited, but it is shared. Timothy's mother and grandmother shared their faith with him, and he believed.  
When we encourage those close to us to have hope in Jesus, we offer them a legacy of love. Through a simple note, my mother left evidence of my great-grandmother's love for her Savior and her family. Oh, to share Him with those who come after us! 
The Right Way to Pray
Sun, 16 Sep 2018 00:00:00 +0000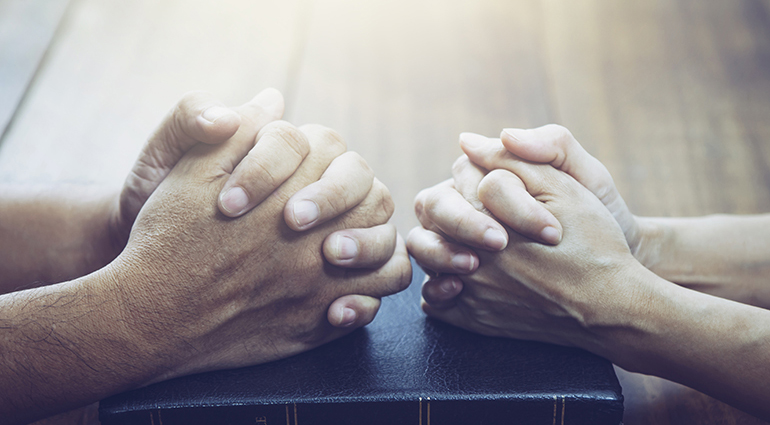 I admire people who record prayer requests in journals tattered from daily handling, those who keep track of every prayer and praise and then faithfully update their lists. I'm inspired by those who gather with others to pray and whose kneeling wears out the carpet at their bedsides. For years, I tried to copy their styles, to simulate a perfect prayer life, and to imitate the eloquence of the so-much-more-articulate-than-me folks. I strived to unravel what I thought was a mystery, as I longed to learn the right way to pray.
Eventually, I learned that our Lord simply desires prayer that begins and ends with humility (Matthew 6:5). He invites us into an intimate exchange through which He promises to listen (v. 6). He never requires fancy or memorized words or phrases (v. 7). He assures us that prayer is a gift, an opportunity to honor His majesty (vv. 9–10), to display our confidence in His provision (v. 11), and to affirm our security in His forgiveness and guidance (vv. 12–13).
God assures us He hears and cares about every single spoken and unspoken prayer, as well as the prayers that slip down our cheeks as silent tears. As we place our trust in God and His perfect love for us, we can be sure praying with a humble heart that's surrendered to and dependent on Him is always the right way to pray.
Good for You?
Sat, 15 Sep 2018 00:00:00 +0000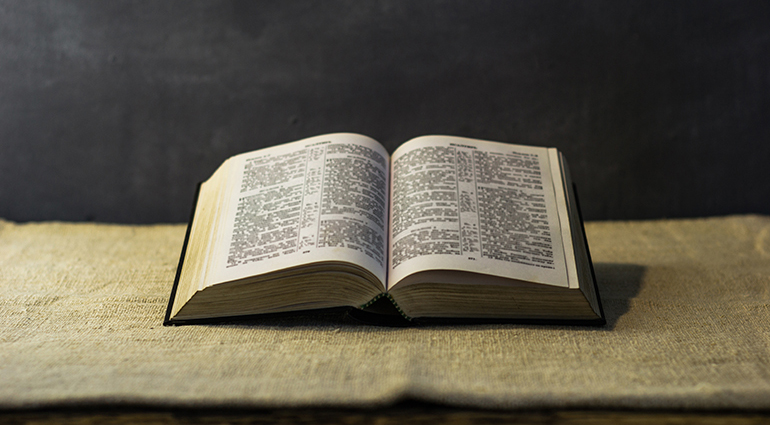 Because I like dark chocolate, I sometimes Google "Is dark chocolate good for you?" I get a variety of results—some good, some bad. You can do the same for almost any food product. Is milk good for you? Is coffee good for you? Is rice good for you? There is a dizzying array of answers to these questions, so you have to be aware that the search itself may not be good for you. It may give you a headache.
But if you are looking for something that is one-hundred-percent good for you all the time, can I recommend the Word of God? Listen to what it can do for the follower of Jesus who is seeking to build His relationship with God.
         It can keep you pure (Psalm 119:9, 11).
         It blesses you (Luke 11:28).
         It makes you wise (Matthew 7:24).
         It gives light and understanding (Psalm 119:130).
         It helps you grow up spiritually (1 Peter 2:2).
Our Lord God is good: "The Lord is good to all," says Psalm 145:9. And in His goodness, He has provided those who love Him with a guide that helps us see how to enhance our relationship with Him. As we try to decide how to live in a world full of choices, praise God that He has told us in Scripture what is good for us. Let's say with the psalm-writer: "How sweet are your words to my taste, sweeter than honey to my mouth" (Psalm 119:103).
The Ultimate Satisfaction
Fri, 14 Sep 2018 00:00:00 +0000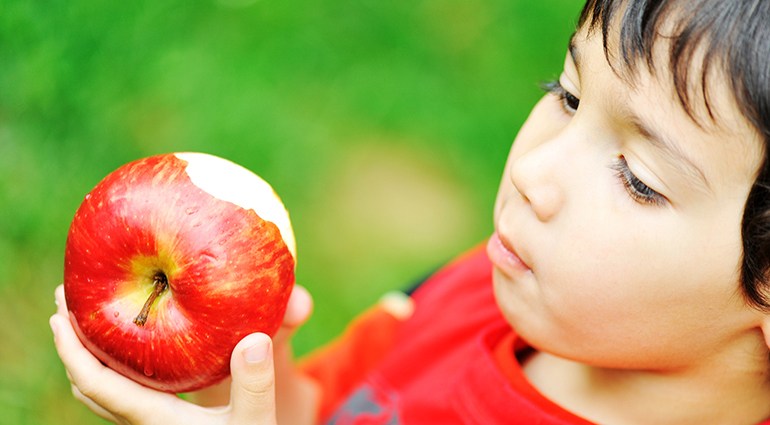 As we distributed snack food for children at a Bible School program, we noticed a very hungry little boy. After devouring his snack, he also ate the leftovers of the children at his table. Even after I gave him a bag of popcorn, he still was not satisfied.
As leaders, we were concerned as to why this little boy was so hungry. But are we perhaps like him when it comes to our emotions. We look for ways to satisfy our deepest longings, but we never find what fully satisfies us.
The prophet Isaiah invites those who are hungry and thirsty to "come, buy and eat" (Isaiah 55:1). But then he asks, "Why spend money on what is not bread, and your labor on what does not satisfy?" (v. 2). Isaiah is talking about more than just physical hunger here. God can satisfy our spiritual and emotional hunger through the promise of His presence. The "everlasting covenant" in verse 3 is a reminder of a promise God made David in 2 Samuel 7:8–16. Through David's family line, a Savior would come to reconnect people to God. Later, in John 6:35 and 7:37, Jesus extended the same invitation Isaiah gave, thus identifying Himself as the Savior foretold by Isaiah and other prophets.
Hungry? God invites you to come and be filled in His presence.
What's in a Name?
Thu, 13 Sep 2018 00:00:00 +0000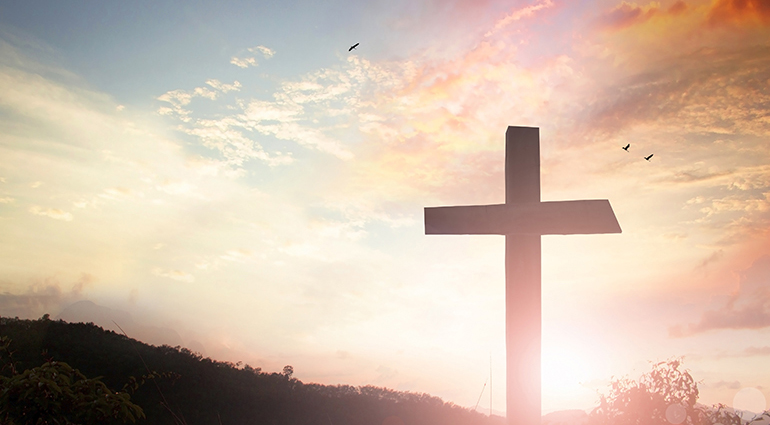 "Gip" Hardin, a Methodist preacher, named his son after the famous preacher John Wesley, reflecting Gip's hopes and aspirations for his baby boy. John Wesley Hardin, however, tragically chose a different path than his ministry-minded namesake. Claiming to have killed forty-two men, Hardin became one of the most notorious gunfighters and outlaws of the American west of the late 1800s.
In the Bible, as in many cultures today, names hold special significance. Announcing the birth of God's Son, an angel instructed Joseph to name Mary's child "Jesus, because he will save his people from their sins" (Matthew 1:21). The meaning of Jesus's name—"Jehovah saves"—confirmed His mission to save from sin.
Unlike Hardin, Jesus completely and thoroughly lived up to His name. Through His death and resurrection, He accomplished His mission of rescue. John affirmed the life-giving power of Jesus's name, saying, "But these are written that you may believe that Jesus is the Messiah, the Son of God, and that by believing you may have life in his name" (John 20:31). The book of Acts invites everyone to trust Him, for, "Salvation is found in no one else, for there is no other name under heaven given to mankind by which we must be saved" (Acts 4:12).
All who call on Jesus's matchless name in faith can experience for themselves the forgiveness and hope He provides. Have you called on His name?
rssfeedwidget.com