Alexandria - Home
Former Grant sheriff's deputy accused in off-duty rape
Mon, 03 Aug 2020 18:29:25 +0000
A now former Grant Parish Sheriff's deputy has been arrested on a second-degree rape charge, according to Louisiana State Police
Rapides Police Jury seeks to be declared owner of Confederate monument
Mon, 03 Aug 2020 17:15:22 +0000
The ownership of the Confederate monument that's been in Alexandria since 1914 is a "complicated legal issue," but the Rapides Parish Police Jury should be declared the sole owner, according to a court document.
See Louisiana businesses that violated Gov. John Bel Edwards' Open Safely mandates
Mon, 03 Aug 2020 22:16:43 +0000
There are 14 businesses at risk of having their operating permits suspended if they violate Gov. John Bel Edwards' order again.
Louisiana COVID cases top 120,000 Monday; hospitalizations tick down
Mon, 03 Aug 2020 17:55:52 +0000
Louisiana's COVID death toll rose to 3,910
With state bars closed under governor's order, party buses roll on despite COVID-19
Mon, 03 Aug 2020 13:00:29 +0000
It's not clear how the party buses are regulated or who is responsible for enforcing COVID-19 restrictions on them.
Saints preparing to prepare for the 2020 season — just don't call it training camp
Mon, 03 Aug 2020 20:22:08 +0000
Saints set to begin week of running and conditioning in preparation for first real practice on Aug. 17
Sins of the past: The Daily Advertiser's and founder William Bailey's racist roots
Thu, 30 Jul 2020 15:06:07 +0000
As Lafayette joins a nation in reconciling its legacy of racism and tradition of celebrating racists as heroes, the Advertiser also must reconcile its role in that history.
SEC Confidential: COVID-19 conference with players not expected to go public goes public
Mon, 03 Aug 2020 14:40:21 +0000
A teleconference supposed to be confidential between SEC football players and the SEC office was obtained by the Washington Post
Louisiana weekend COVID-19 surge in infections continues, hospitalizations drop, 58 die
Sun, 02 Aug 2020 17:51:58 +0000
Louisiana death toll rises to 3,893.
Saints Drew Brees enters 2020 season after licking a nasty habit
Sat, 01 Aug 2020 22:46:51 +0000
Saints quarterback Drew Brees spoke to reporters on a teleconference Saturday as New Orleans is preparing to begin practice for the 2020 season
District 2-5A preview: ASH looks to stay a contender; Pineville seeks improvement
Sat, 01 Aug 2020 20:54:17 +0000
It is no secret that District 2-5A is one of the more competitive in the state despite the dominance of West Monroe.
New COVID-19 surge in Louisiana worse than first, and unique as only state with two spikes
Sat, 01 Aug 2020 17:44:05 +0000
The state's peak in April came mostly from widespread infections in New Orleans. Now the rest of Louisiana is surging.
So LSU fans, what 2 teams from the SEC East do you want to add to Tigers' 2020 schedule?
Sat, 01 Aug 2020 15:29:16 +0000
A look at LSU's scheduling possibilities under the new SEC format of 10 games vs. SEC teams only in 2020
National Guard hosts Drive-Thru Kids' Camp
Fri, 31 Jul 2020 03:02:48 +0000
The Louisiana National Guard hosted a drive-in camp for dependents and immediate family of guardsmen at Camp Beauregard Thursday, July 30, 2020.
'This is not just about symbols': America's reckoning over Confederate monuments
Sat, 01 Aug 2020 16:41:20 +0000
Why symbols of the nation's racist past are coming down now, and why this movement might only be getting started.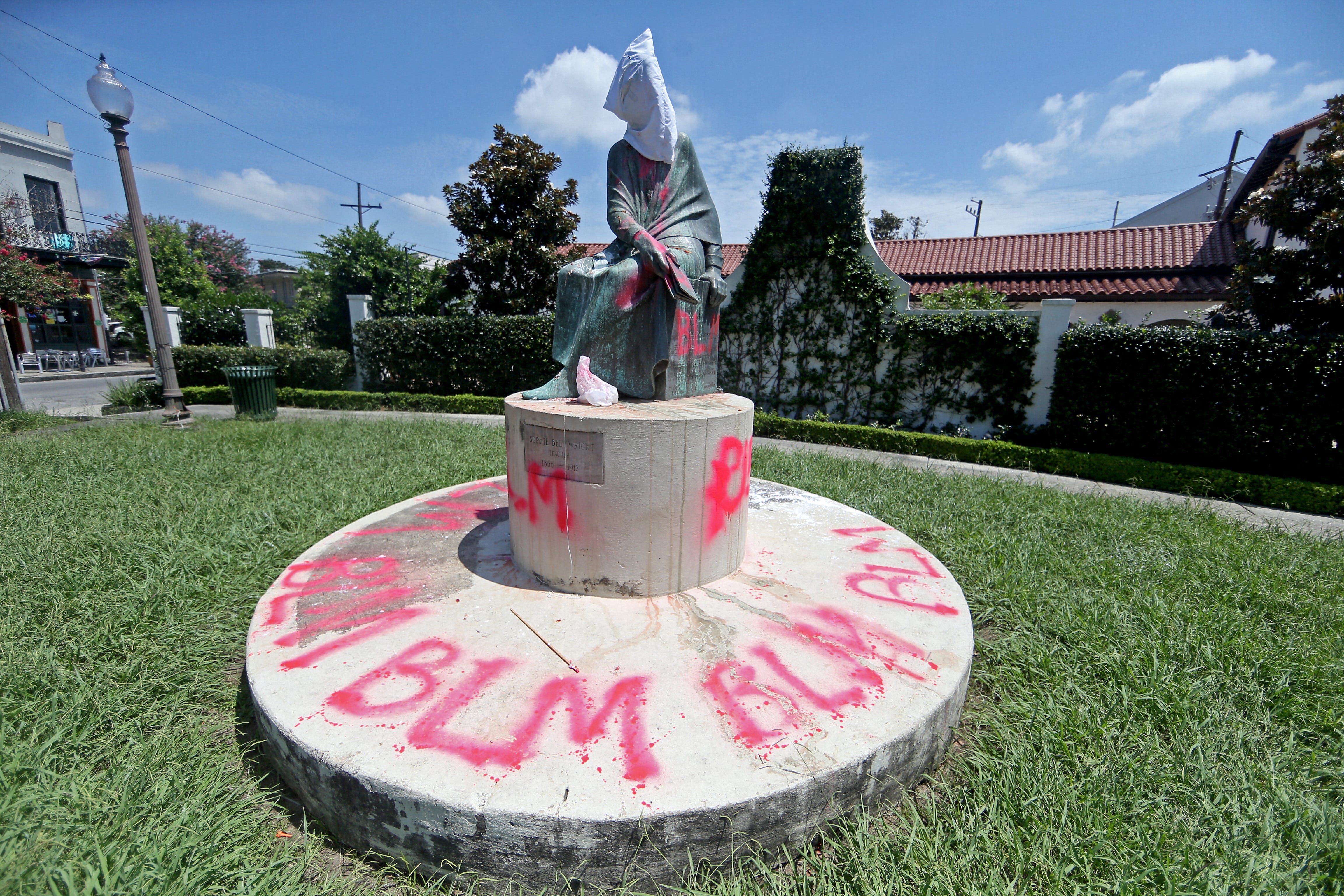 Enter the Staycay or Vacay Sweepstakes
Fri, 24 Jul 2020 00:43:13 +0000
Enter daily between July 24th and August 14th!
rssfeedwidget.com