Christian News Network
'Antiquated Policies of the Past'? Va. Repeals Laws Against Fornication, Profanity
Mon, 03 Aug 2020 23:08:07 +0000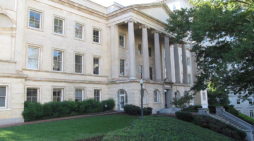 Photo Credit: Doug Kerr RICHMOND, Va. -- Legislators in Virginia repealed longstanding laws earlier this year that criminalized fornication and profanity, with Gov. Ralph Northam signing his name to the repeals. "We should not have laws that make most of the population into criminals," state Del. Mark Levine, D-Alexandria, who introduced House Bill 245, told...
Black Lives Matter Protesters Burn Bibles in Bonfire Outside Portland Courthouse: Video
Mon, 03 Aug 2020 19:25:54 +0000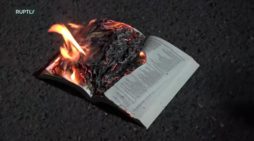 PORTLAND, Ore. -- Chanting profane statements containing four-letter words, Black Lives Matter (BLM) protesters burned Bibles and other items on Friday night during a public protest in front of the Mark O. Hatfield federal courthouse in Portland. The hours-long protest was streamed live on YouTube by Ruptly as it went into the night. At approximately...
Christian Leaders Seek Justice After Murder of Pastor in India's Punjab State
Mon, 03 Aug 2020 18:28:03 +0000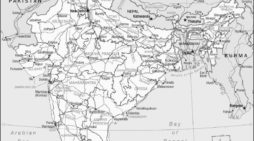 India (International Christian Concern) – According to UCA News, Christian leaders in India called for a further investigation into the attack on Balwinder Bagicha, a protestant pastor, who was found lying mortally wounded along the road in the Ferozepur district of India's state of Punjab. Later in the day, on July 27, Pastor Bagicha died as a result of the...
Chinese Missionary Speaks Out Against Persecution of His Church
Mon, 03 Aug 2020 13:38:58 +0000
Photo Credit: Tumisu/Pixabay XIAMEN, Fujian (ChinaAid) -- A missionary from Xingguang Church in Xiamen, Fujian wrote to authorities to protest the persecution of his church. The missionary, named Yu Sang, told the Xiamen Municipal Prosecution Center that officials had abused their power to break into Christians' private residences. On July 7, Yu's...
East Mountain, Texas Town Council Votes to Become 'Sanctuary for the Unborn'
Fri, 31 Jul 2020 22:58:54 +0000
Photo Credit: Jonathan Borba/Pexels EAST MOUNTAIN, Texas -- The town council of East Mountain, Texas has voted to become a "Sanctuary for the Unborn," disallowing abortion facilities from opening within its borders. "We are thankful for the support of the men and women of East Mountain Baptist Church and those from throughout the city who wanted to see this...
Children's Author, Former CCM Magazine Editor Comes Out as Homosexual, Announces Divorce From Wife
Fri, 31 Jul 2020 21:08:30 +0000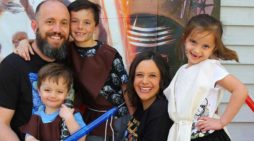 Matthew Turner, the former editor for CCM (Contemporary Christian Music) magazine and author of books such as "Our Great Big American God," "Churched: One Kid's Journey Toward God Despite a Holy Mess" and the bestselling children's rhyme "When God Made You", has announced that he and his wife are divorcing in order to accept and embrace his inclination toward the...
Survey Shows Christians' Desire for Pastors to Address Abortion, Homosexuality, Persecution From the Pulpit
Fri, 31 Jul 2020 19:01:10 +0000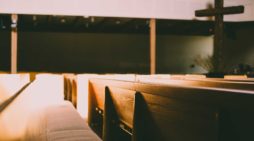 Photo Credit: Gregory Hayes/Unsplash FORT LAUDERDALE, Fla. -- A survey conducted by D. James Kennedy Ministries, now led by Frank Wright, and sent to the ministry's supporters, shows that the overwhelming majority want their pastors to address modern sins from the pulpit, such as abortion and homosexuality, as well as other current issues, such as persecution,...
Eight Christian Families in India Staying at Home of Church Elder Assaulted by Mob
Fri, 31 Jul 2020 15:46:39 +0000
(Christian Solidarity Worldwide) -- Eight Christian families were attacked by a mob of Hindu nationalists in the village of Badaguda, Koraput District, Odisha at around midnight on 21 July. An elderly lady, Chachiri Muduli, 75, and her two granddaughters, 22 and 25, were among the victims. The families were staying at home of the village church elder, Deba Bhoi,...
Spanish Christian Police and Psychologists Collaborate in Suicide Prevention
Fri, 31 Jul 2020 15:22:37 +0000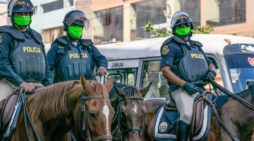 (Evangelical Focus) -- The Spanish Christian Association of Police, Military, Emergencies and Security, Mission 365, and the Christian Police Coordinating committee (CPC), have signed a collaboration agreement with the Association of Christian Psychologists of Latin America (APC). These entities have a long history of working in suicide prevention with all kinds...
Former Presidential Candidate, Georgia Minister Herman Cain Dies at 74 Following Battle With COVID
Thu, 30 Jul 2020 20:40:30 +0000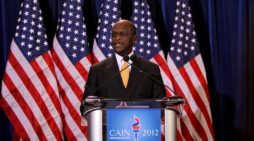 Photo Credit: Gage Skidmore ATLANTA -- Former presidential candidate Herman Cain, a political commentator who also served as an associate minister at Antioch Baptist Church in Atlanta, Georgia, has died following a battle with the novel coronavirus. "Herman Cain --- our boss, our friend, like a father to so many of us --- has passed away. He's entering the...
rssfeedwidget.com