Christian News Network
NY Police Arrest Man Who Kicked Elderly Woman in Face While Bystanders Recorded With Phones
Mon, 25 Mar 2019 00:48:39 +0000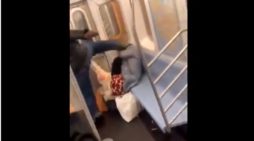 NEW YORK -- A man who attacked an elderly woman on a New York subway earlier this month by kicking her in the face has been identified and arrested by police. "The subject wanted for the brutal subway attack of an elderly woman is in custody," Dermot F. Shea, the chief of detectives for the New York Police Department, announced on Saturday. "The victim was...
At Least Three UK Children Taken Last Year Because of Parents' Objections to 'Gender Transitioning'
Sun, 24 Mar 2019 20:11:36 +0000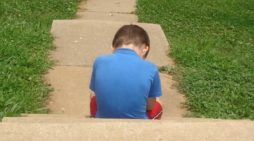 (The Sun) -- At least three children were taken into care last year because their mothers and fathers objected to them changing gender. The cases raise fears that parents are powerless to act if they think their child is making a wrong decision. Social workers at one council, Hillingdon in west London, say they placed two children in foster homes over the...
Maryland Senate Committee Advances Bill Allowing Physician-Assisted Suicide for Terminally Ill
Sun, 24 Mar 2019 19:48:38 +0000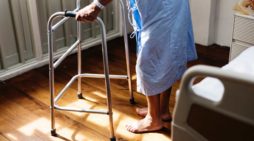 ANNAPOLIS, Md. -- The Maryland Senate Judicial Proceedings Committee voted on Friday to advance a bill that allows terminally ill patients to request a lethal prescription to hasten their death. Senate Bill 311, also known as the End of Life Options Act, had been presented this legislative season by Sen. Will Smith, D-Silver Spring, and has 18 co-sponsors---all...
Boko Haram Militants Terrify Residents in Attacks in Northeast Nigeria
Sat, 23 Mar 2019 17:50:11 +0000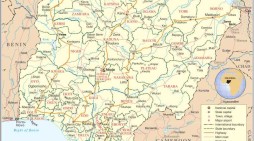 JOS, Nigeria (Morning Star News) – After burning a church building in northeastern Nigeria's Borno state on March 14, Boko Haram terrorists attacked a Christian-majority town in neighboring Adamawa State Monday evening. Area residents said Muslim extremists of the Boko Haram insurgency invaded Michika, a town they had seized in September 2014 and held until...
Nevada Senate Committee Approves Physician-Assisted Suicide Bill
Sat, 23 Mar 2019 16:01:27 +0000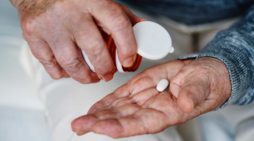 Photo Credit: Raw Pixel/Pexels.com CARSON CITY, Nev. -- In a vote of 3-2 along party lines, a Senate committee in Nevada has approved a bill that would legalize physician-assisted suicide in the state, sending the legislation now on to the full Senate for consideration. Senate Bill 165, filed by Sen. David Parks, D-Las Vegas, would allow terminally ill...
Freedom From Religion Foundation Wants Circuit Attorney to Remove Bible Verse From Courthouse Wall
Fri, 22 Mar 2019 23:37:12 +0000
ST. LOUIS, Mo. -- The Wisconsin-based Freedom From Religion Foundation (FFRF) has sent a letter to the circuit attorney of St. Louis, Missouri to request that a plaque displayed outside of her office at the Carnahan Courthouse be removed as it contains a quote from Deuteronomy 16:20. According to reports, a local resident alerted FFRF to the plaque, which is...
Chinese Pastor Criminally Detained for Opposing Unlawful Church Crackdown
Fri, 22 Mar 2019 17:51:56 +0000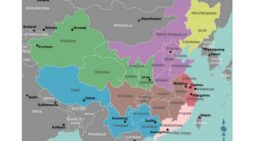 Photo Credit: Cacahuate/Free Map Viewer (International Christian Concern) – On Feb. 20, Pastor Juncai Li of Yuanyang Country house church and his coworkers, Raoyun Wu and Yanfang Ma, were detained after being accused of disrupting public service. A week later, Yun Ban was detained for the same reason. Yanfang Ma was released on bail on Feb. 28 because she is...
Physician-Assisted Suicide Bill Again Introduced in Connecticut
Fri, 22 Mar 2019 17:13:34 +0000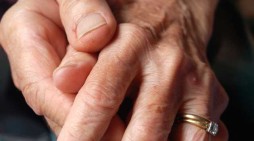 Photo Credit: Julia Freeman Woolpert HARTFORD, Conn. -- For the fourth time, lawmakers in Connecticut have introduced a bill that would allow terminally ill patients to request a lethal prescription to hasten their death. House Bill 5898, presented by Rep. Jonathan Steinberg, D-Westport, is currently before the Assembly Public Health Committee. The bill...
Houston 'Drag Queen Story Time' Program Halted Amid Outrage That Sex Offender Read to Children at Library
Thu, 21 Mar 2019 18:37:51 +0000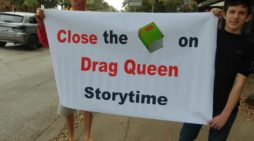 Photo Credit: Wayne Howell/Facebook HOUSTON, Texas -- Organizers of the Houston, Texas "Drag Queen Story Time" have decided to discontinue the offering for the "foreseeable future" in the midst of outrage over the revelation that a man who had read to children is a registered sex offender. The organizers state that the library's failure to run a background check...
Baptist Convention of Mozambique Coordinating Aid in Aftermath of Tropical Cyclone Idai
Thu, 21 Mar 2019 15:53:50 +0000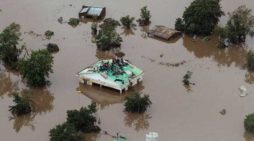 (Evangelical Focus) -- The tropical cyclone Idai has destroyed the coast of the central region of Mozambique. Winds of 177 km/h have knocked down houses and other buildings, cut off roads and damaged the infrastructures that supply electricity and water. Although the authorities initially spoke of around 200 deaths, President Filipe Nyusi has said the death toll...
rssfeedwidget.com