Christian News Network
Former Homosexuals, Transgenders to March in Washington in Celebration of Freedom in Christ
Sat, 25 May 2019 00:59:02 +0000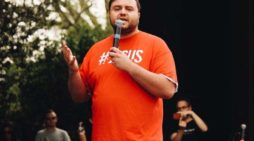 McCall Photo Credit: Freedom March/Facebook WASHINGTON -- The second annual Freedom March will be held on Saturday in the nation's capital, featuring messages from those who formerly lived as homosexuals or transgender but broke free from the power of sin through Jesus Christ. The event begins at 1 p.m. at the Sylvan Theater and will feature a number of...
UK Methodist Task Group Recommends Allowing Same-Sex 'Weddings' in Chapels
Fri, 24 May 2019 18:59:45 +0000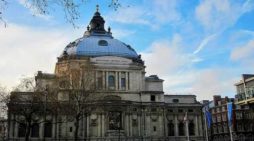 Photo Credit: Wikipedia (Evangelical Focus) -- The Methodist Church's Marriage and Relationships Task Group has released a report recommending to allow the celebration of same-sex weddings in its chapels. "As part of its calling and mission the Methodist Church must engage with the reality of how people are living. That raises questions about the nature of...
Los Angeles County Votes to Ban Official Travel to Alabama in Response to Abortion Bill
Fri, 24 May 2019 12:15:43 +0000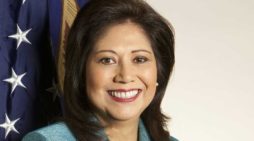 (NBC Los Angeles) -- The Los Angeles County Board of Supervisors voted Tuesday to prohibit official travel to Alabama for one year in response to that state's recently approved abortion ban. The motion, recommended by Supervisor Hilda Solis, makes exceptions for travel related to emergencies and other matters where the ban would seriously harm county...
Another Church Building Sealed Shut in Algeria
Fri, 24 May 2019 00:51:25 +0000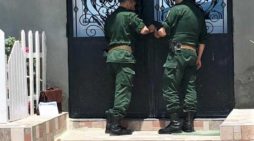 TIZI-OUZOU, Algeria (Morning Star News) – Authorities in north-central Algeria sealed shut another church building on Wednesday (May 22), closing it and its Bible school, Christian leaders said. Citing a law that requires authorization for non-Muslim places of worship, gendarmes locked the doors of the evangelical church building in Boudjima, 20 kilometers (12...
'LGBT Explosion': Pa. High School's 'Gay-Straight Alliance' Presents Drag Show in Auditorium During School Hours
Thu, 23 May 2019 21:34:46 +0000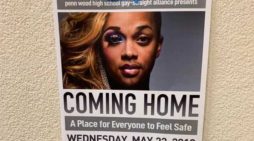 Photo Credit: The College Fix LANSDOWNE, Pa. -- Unbeknownst to local residents, a "Gay-Straight Alliance" at a high school in Pennsylvania presented a drag show on Wednesday during school hours as part of a day-long event entitled "Coming Home: A Place for Everyone to Feel Safe." An anonymous tipster alerted The College Fix about the event at Penn Wood High...
Iranian House Church Leader Doubly Sentenced to Prison
Thu, 23 May 2019 18:55:36 +0000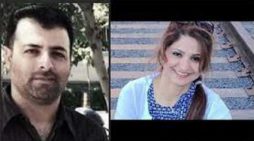 (Open Doors USA) -- Iranian Christians are asking prayer for an Iranian house church leader and a member of his church whose convictions were upheld. Iranian house church leader Saheb Fadaei (pictured left) and 37-year-old Fatimeh Bakhteri (right) just received news of their prison sentences for 18 months and 12 months, respectively. Saheb is additionally sentenced...
UK Member of Parliament Under Fire for Questioning 'Age Appropriateness' of Lessons at Primary School
Thu, 23 May 2019 18:34:07 +0000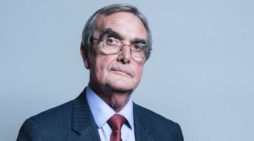 (The Christian Institute) -- A Birmingham member of Parliament (MP) who raised concerns about the "age appropriateness" of four and five-year-olds learning about homosexual and transgender issues has faced a barrage of criticism. Roger Godsiff's constituency includes Anderton Park Primary School, where parents have been protesting about the content their...
Alabama Public Television Will Not Run Same-Sex 'Wedding' Episode of Children's Cartoon 'Arthur'
Wed, 22 May 2019 23:45:30 +0000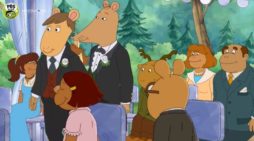 BIRMINGHAM, Ala. -- Alabama Public Television has decided that it will not run the same-sex "wedding" episode of the longtime children's cartoon "Arthur" as it does not want to breach its trust with parents in the state. "Parents have trusted Alabama Public Television for more than 50 years to provide children's programs that entertain, educate and inspire,"...
Villagers in India Deprive Five Christian Families of Farmland, Food, Water
Wed, 22 May 2019 19:18:57 +0000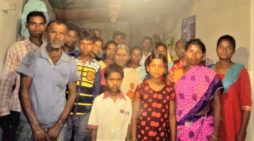 NEW DELHI (Morning Star News) – Village leaders in eastern India prohibited five Christian families from working on their farms or walking on the main road before district authorities this month revoked the order, sources said. Leaders of Banhardi village, in Jharkhand state's Latehar District, told the five families in April to either convert back to their...
Republican Vermont Gov. Phil Scott to Allow No-Limits Abortion Bill to Become Law
Wed, 22 May 2019 18:43:56 +0000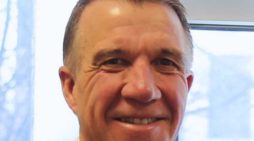 (The Washington Times) -- A spokeswoman for Vermont Gov. Phil Scott says he will allow a sweeping no-limits abortion bill to become law, although it may do so without his signature. The pro-choice Republican governor has ruled out a veto of H. 57, meaning that he will either sign it or allow it to become law with no action, spokeswoman Rebecca Kelley told multiple...
rssfeedwidget.com