Christian News Network
Dept. of Justice Tells Supreme Court: Federal Law Prohibiting Sex Discrimination Does Not Include 'Gender Identity'
Sat, 17 Aug 2019 21:26:14 +0000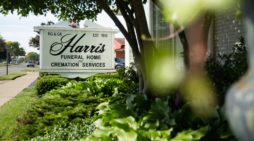 WASHINGTON -- In a crucial Supreme Court case that could determine whether or not Christian organizations and businesses must accommodate the wishes of an employee who decides to begin identifying as the opposite sex, and whether or not the hiring and dismissal practices of religious organizations are protected in such situations, the U.S. Department of Justice has...
Chinese Government Continues to Dismantle House Churches in Fujian
Sat, 17 Aug 2019 18:33:07 +0000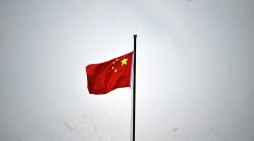 (Bitter Winter) -- Since the new Regulations on Religious Affairs came into effect in February last year, the CCP has been focusing its crackdowns on those religious groups that are unwilling to be controlled by the government. Designated as unauthorized organizations, they have been subjected to harsh suppression and persecution. Wang Yi, a well-known Chinese...
Jury Votes Against Church Elder Sued by State Over 'Loud' Preaching Outside Maine Planned Parenthood
Sat, 17 Aug 2019 17:14:06 +0000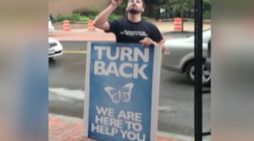 PORTLAND, Maine -- A jury deciding a civil case in Maine has ruled that a church elder broke the law in 2015 when, after a police warning, his voice could still be heard inside of a Planned Parenthood facility as he pleaded with mothers not to have their unborn children murdered. According to the Portland Press Herald, a jury of eight men and one woman voted 6-3...
Teacher Issues 'Gender Unicorn' Handout to Students on First Day of School to Explain Why He Goes By 'Mx'
Sat, 17 Aug 2019 02:15:23 +0000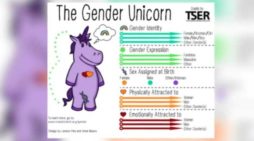 Screenshot Fox40 News DENAIR, Calif. -- Some parents have expressed objection after a middle school teacher in California issued a "gender unicorn" handout to students on the first day of school to explain why he goes by the prefix "Mx." rather than "Mr." Luis Davila Alvarado teaches science at Denair Middle School. Last week, he gave students a worksheet that...
Report: China Counting Its Christians, Pastors Shifting Strategy to Avoid Shutdown
Fri, 16 Aug 2019 23:51:47 +0000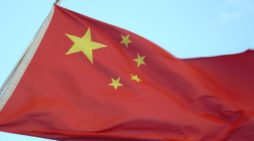 Photo Credit: Gary Tamin (Mission Network News) -- Rumors that China's Central Government ordered its towns to monitor and count Christians appear to be true. More specifically, Asian Access' Joe Handley says, "What we're hearing is they're following up and wanting to get actual names of those who believe in God. And it's not just Christianity. It...
Mexican Evangelicals Persecuted, Forced to Participate in Catholic festivals
Fri, 16 Aug 2019 21:44:54 +0000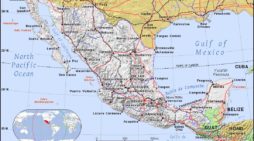 (Evangelical Focus) -- Neighbors from several indigenous communities in the municipalities of Tlanchinol, Huejutla and Huazalingo, all located in the State of Hidalgo, Mexico, denounced that they have suffered extortion, unjustified fines, prohibition of entry to towns and others sanctions by the authorities, who also force them to participate in Catholic holidays,...
Christian Family Takes Refuge in Mountains After Expulsion From Home in Mexico
Fri, 16 Aug 2019 21:20:52 +0000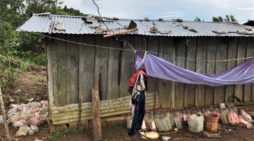 (Morning Star News) – Miguel Pérez Díaz, his eight children and 87-year-old father have been living in a mountainside shack since May, when local officials expelled them from their village in Chiapas state, Mexico. Relatives, friends and neighbors in Tajlovijho, a village in the municipality of San Andrés Larráinzar in southern Mexico, had been harassing...
US Dept. of Labor Proposes Rule to Protect Rights of Religious Entities That Contract With Federal Govt.
Fri, 16 Aug 2019 19:54:24 +0000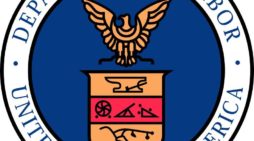 WASHINGTON -- The U.S. Department of Labor has proposed a new rule surrounding federal contractors that would clarify the rights of religious organizations and businesses to make hiring decisions in accordance with their mission and faith. "Today's proposed rule helps to ensure the civil rights of religious employers are protected," Acting U.S. Secretary of...
Christians Face New Threat Along the Boni Forest in Nigeria
Thu, 15 Aug 2019 15:44:34 +0000
(International Christian Concern) – On July 12, in the Maleli village of Nigeria's Lamu County, Benson Karisa Shida, a Christian crop farmer was attacked by the nomadic Orma herders who are a predominantly Muslim sect. Before the attack, he got into a squabble with the herders because their cattle fed on his maize crops. Benson tried to vacate the group and...
Small Church Destroyed in Apparent Arson in Southern India
Thu, 15 Aug 2019 15:34:24 +0000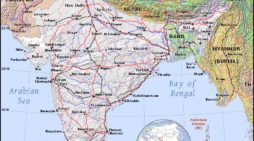 (International Christian Concern) -- On Monday, August 12, a small church made of wooden poles and thatch was set on fire and completely destroyed by unknown people in Thakkallepadu village, approximately 80 miles southeast of Hyderabad, India. Local Christians report that the apparent arson has left their community completely shattered. According to Pastor...
rssfeedwidget.com