Christian News Network
More Than 100 Believers Arrested in Iran Amidst Government Crackdown
Sat, 15 Dec 2018 20:32:09 +0000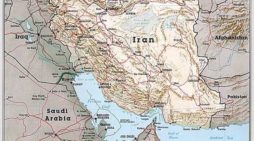 World Watch List 2018: Iran from Open Doors USA on Vimeo. (The Christian Institute) -- More than 100 Christians have been arrested in Iran in just one week and ordered to cut all contact with religious groups and house churches. They were detained by Iranian authorities, questioned on their involvement in Christian activities, and told to expect a call...
Judge Orders Idaho Dept. of Corrections to Allow Man Who Identifies as Woman to Obtain 'Sex Change' Operation
Sat, 15 Dec 2018 19:44:22 +0000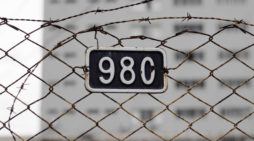 Photo Credit: Isabella Mendez/Pexels BOISE, Idaho -- A federal judge has ordered the Idaho Department of Corrections to allow a male inmate who identifies as female to obtain a "sex change" operation. "Defendants are ordered to provide Plaintiff with adequate medical care, including gender confirmation surgery. Defendants shall take all actions reasonably...
Boy Scouts of America Considers Bankruptcy Filing Amid Dwindling Membership, Sex-Abuse Lawsuits
Fri, 14 Dec 2018 21:27:53 +0000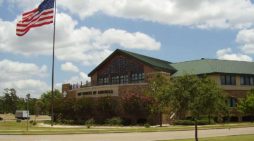 (Wall Street Journal) -- The Boy Scouts of America is considering filing for bankruptcy protection as it faces dwindling membership and escalating legal costs related to lawsuits over how it handled allegations of sex abuse. Leaders of the Boy Scouts, one of the country's largest youth organizations, have hired law firm Sidley Austin LLP for assistance with a...
Democratic Politician Arrested for Disciplining 7-Year-Old by Spanking Facing Up to 6 Months in Jail if Convicted
Fri, 14 Dec 2018 18:42:36 +0000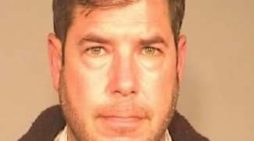 (Yahoo News) -- A Democratic assemblyman in California was arrested Monday on suspicion of child cruelty after allegedly spanking his daughter. On Wednesday, he claimed that he had only done so as a means of punishment. In an interview with the Fresno Bee, lawmaker Joaquin Arambula spoke about an incident at home Sunday night that led him to spank his...
Texas Lawmaker Files Bill That Would Allow Display of Ten Commandments in Public School Classrooms
Fri, 14 Dec 2018 17:37:42 +0000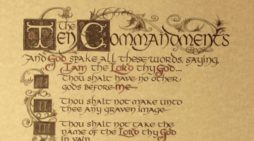 AUSTIN, Texas -- A lawmaker in Texas has filed a bill that would allow the Ten Commandments to be displayed in public school classrooms, if desired. "I think it's a good list of disciplines that young people would find very meaningful to them," Rep. Dan Flynn, R-Van, told the Star-Telegram. House Bill 307 simply states that "he board of trustees of an...
Catholic Leader on Feast Day of Our Lady of Guadalupe: Mary 'Unties One Knot After Another' of Men's 'Many Wrongs'
Thu, 13 Dec 2018 23:29:42 +0000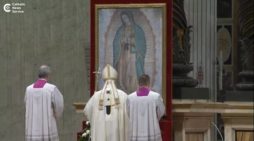 Photo: Screenshot YouTube/Catholic News Service ROME -- The leader of Roman Catholicism, Jorge Bergoglio, also known as "Pope Francis," delivered a homily on Wednesday in recognition of the Feast Day of Our Lady of Guadalupe, a day surrounding the claim that Mary appeared to an Aztec Indian in the 1500's and left her image imprinted on his cloak. The observance...
Nepali Church Grows Despite Anti-Conversion Law
Thu, 13 Dec 2018 19:30:37 +0000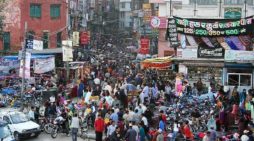 Photo Credit: Pavel Novak (Mission Network News) -- In a new report, the US Commission on International Religious Freedom says anti-conversion laws are on the rise in South Asia. The USCIRF is calling on the U.S. government to work with South Asian allies and " pressure on governments to rescind laws that deny individuals the right to share and choose their...
Eight-Year-Old Not Permitted to Tell Classmates About Biblical Account of Daniel in Show-and-Tell
Thu, 13 Dec 2018 17:54:26 +0000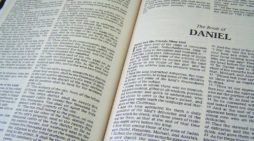 Photo Credit: John Harris Pe/FreeImages.com ARLINGTON, Va. -- A father in Virginia says that his son was stopped from speaking last week as he took his Bible to school for show-and-tell to share with his classmates about what he had been reading in the book of Daniel. In the article, "Preferred Gender Pronouns Required in Virginia's Public Schools. The Bible?...
Elder of Chinese Church Pens Letter in Hiding as Over 100 Members Detained: 'We Are in the Hands of the Lord'
Thu, 13 Dec 2018 02:19:11 +0000
CHENGDU -- An elder of Early Rain Covenant Church penned a handwritten letter providing spiritual exhortation and guidance on how the church should proceed in the middle of persecution as over 100 members, including pastors, elders and deacons, were detained on Sunday by Chinese police. "Beloved brothers and sisters, do you have joy?" asked Li Yingqiang. "Are you...
Apostatized Church of England Releases Guidance for Anglican Leaders to Mark 'Transition' of 'Transgenders'
Wed, 12 Dec 2018 22:41:32 +0000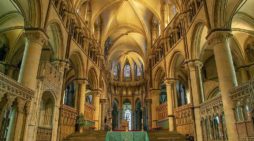 Photo Credit: Peter K. Burian/ Wikipedia LONDON -- The apostatized Church of England has released new guidance for "parishes planning services to help transgender people mark their transition," a move that has raised concerns among those who were already worried about the direction of the denomination. "The Church of England welcomes and encourages the...
rssfeedwidget.com