Christian News Network
Veterans Find Healing in Christ Through Warriors Set Free Ministry
Tue, 12 Nov 2019 00:13:13 +0000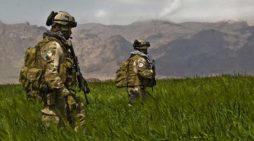 (Mission Network News) -- Calls for better suicide awareness and prevention often accompany Veteran's Day in the U.S., and rightfully so. More than 6,000 veterans commit suicide each year and it's been that way for more than 10 years, according to the latest VA statistics. There's no immediate solution in sight, yet hope remains. Warriors Set Free, a...
Lesbian Episcopal Priest Named President of National Abortion Federation: 'Abortion Providers Are Modern-Day Saints'
Mon, 11 Nov 2019 04:34:01 +0000
WASHINGTON -- The National Abortion Federation (NAF) has announced that its board has appointed Katherine Hancock Ragsdale, a lesbian Episcopal priest, to serve as its president and CEO. "Abortion providers are some of my personal heroes and modern-day saints," she said in a statement. "It is an honor to be able to serve and support NAF members as they provide...
More Chinese House Churches Subjected to Violent Attacks and Seizures
Sun, 10 Nov 2019 00:08:41 +0000
(Bitter Winter) -- Religious groups in China are forced to submit to the CCP and organize activities following the Party's policies; otherwise, they will be identified as unlawful and targeted for eradication. On Oct. 16, more than 20 government officials from the Cangshan district in Fuzhou, the capital of the southeastern province of Fujian, force-entered the...
Calif. Mother Charged With First-Degree Murder After Baby Stillborn From Meth Use
Sat, 09 Nov 2019 21:57:00 +0000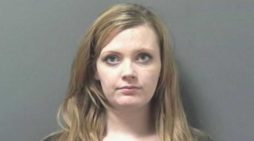 HANFORD, Calif. -- A California mother has been charged with first-degree murder after her baby boy was born stillborn and medical examiners found high levels of methamphetamine in the child's system. Chelsea Becker, 25, had already lost custody of three other children who were born with a meth addiction, two of whom live with Becker's aunt. Detectives believe...
Scots Face 'Baffling' List of 21 Sexualities to Choose From in 2021 Census Including 'Gynephilic,' 'Skoliosexual'
Fri, 08 Nov 2019 21:55:29 +0000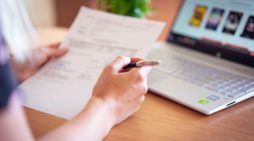 Photo Credit: Oleksandr Pidvalnyi/Pexels (The Scottish Sun) -- BARMY officials have drawn up a "baffling" list of 21 sexualities for Scots to choose from in the 2021 census. Civil servants said terms including skoliosexual, gynephilic and demi-­romantic will be understood. But Edinburgh University's Dr. Kath Murray said the huge list could "blur"...
Swiss Protestant Church Votes to Allow Same-Sex 'Marriages'
Fri, 08 Nov 2019 14:56:16 +0000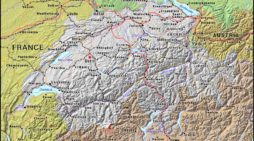 (Evangelical Focus) -- The historic Protestant Church of Switzerland has voted to allow same-sex "marriages" in its churches. The Federation of Swiss Evangelical Churches (SEK) unites 26 regional Protestant churches in the central European country. After what was described as a "lively" but respectful debate during the SEK autumn assembly, 45 delegates...
Judge Strikes Down HHS Rule Protecting Healthcare Professionals Who Decline to Perform Abortions
Thu, 07 Nov 2019 20:42:45 +0000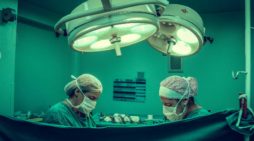 Photo Credit: Vidal Balielo Jr./Pexels MANHATTAN -- A federal judge nominated to the bench by then-President Barack Obama has struck down a rule recently issued by the Department of Health and Human Services (HHS) that sought to protect the conscience rights of medical professionals and others who have objections to abortion or physician-assisted...
Canadian Couple Alleges Psychologist Tried to Talk Husband Into Killing Terminally Ill Wife
Thu, 07 Nov 2019 14:59:13 +0000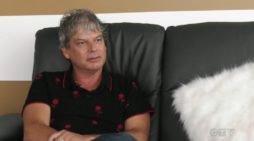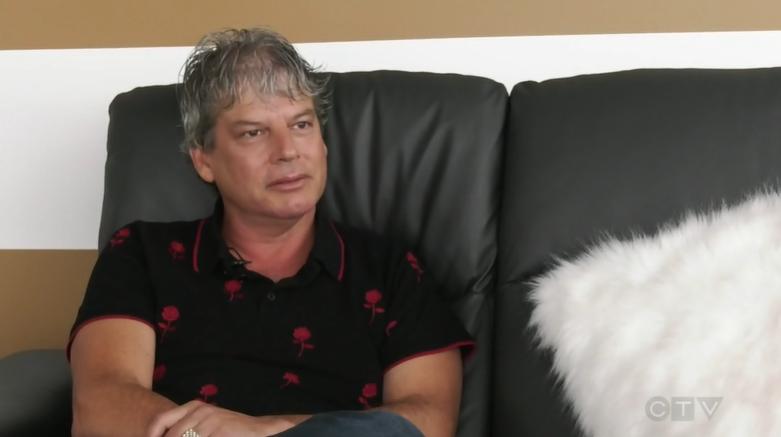 (CTV News) -- A Montreal couple is calling for disciplinary measures against a psychologist they say counseled one of them to kill the terminally ill other. When Miranda Edwards was diagnosed with an aggressive form of cancer, she said she was determined to fight it. "I want to live. I want every medical intervention possible," she said. "I will fight to...
NY Governor Cuomo Signs Bill Prohibiting Churches, Nonprofits From Endorsing, Opposing Political Candidates
Thu, 07 Nov 2019 01:43:25 +0000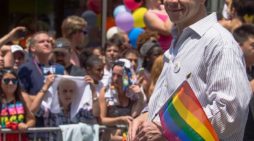 Photo Credit: Bob Jagendorf/Wikipedia ALBANY, N.Y. -- The Democratic governor of New York has signed a bill that codifies into state law already-existing federal rules prohibiting churches and nonprofit organizations from endorsing or opposing political candidates. Senate Bill 4347 states that "any corporation, association, trust, or community chest,...
UK Birth Coach 'Ostracized,' Labeled 'Transphobic' for Stating Only Women Give Birth
Wed, 06 Nov 2019 16:49:48 +0000
Photo Credit: Garon Piceli/Pexels (The Christian Institute) -- A woman says she felt forced to resign from Doula UK after being labeled "transphobic" for saying only women can give birth. Lynsey McCarthy-Calvert was working for the charity --- which provides women with "birth coaches" to assist them during pregnancy and childbirth --- when she criticized...
rssfeedwidget.com