Breitbart News
DACA Illegal Aliens Praise their 'Strongest Ally' Kamala Harris: 'You're My Beyoncé'
Tue, 20 Mar 2018 00:00:33 +0000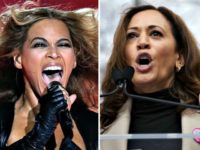 Sen. Kamala Harris (D-CA), an avid open borders advocate, is praised in the latest edition of American Vogue by illegal aliens for being the illegal alien population's "strongest ally."
Watch: Schweizer Details Biden Family Deals with China
Tue, 20 Mar 2018 02:53:12 +0000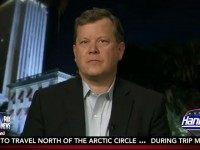 On Monday's "Hannity" on the Fox News Channel, author and Breitbart Senior Editor-at-Large Peter Schweizer discussed his new book, "Secret Empires: How the American Political Class Hides Corruption and Enriches Family and Friends" and deals involving China and Joe Biden's son, Hunter. Schweizer said, "[B]asically, what happens is in 2013, Joe Biden, flies to China to talk to them about very sensitive issues, the South China Sea, talking about trade issues, economic issues. Hunter Biden, his son, is with him on Air Force Two. Okay, that's fine. That's great. Here's the problem, ten days after they come back, after Joe Biden takes a pretty soft position towards the Chinese, Hunter Biden inks a — what becomes $1.5 billion deal." He further discussed two more deals that involved John Kerry's family, one of Kerry's aides, and Hunter Biden. Follow Ian Hanchett on Twitter @IanHanchett
Report: Special Counsel Robert Mueller Focusing on Trump Obstruction, Not Collusion
Mon, 19 Mar 2018 22:52:54 +0000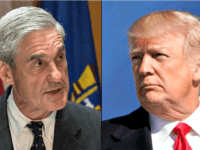 Special counsel Robert Mueller has focused on events since the election -- not during the campaign -- in his conversations with President Trump's lawyers, Axios reported Monday. 
Pro-Trump Protesters Rally Outside Oakland Café That Wouldn't Serve Latino Cop
Mon, 19 Mar 2018 21:01:20 +0000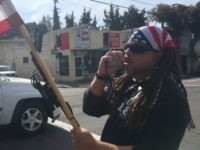 A group of pro-Trump Californians protested outside the Haste Muerte café (which means Until Death in Spanish) in East Oakland for refusing to serve a uniformed police officer, who is Latino, last month.
D.C. Councilman Trayvon White Apologizes for Saying Jews 'Control the Weather'
Mon, 19 Mar 2018 17:02:52 +0000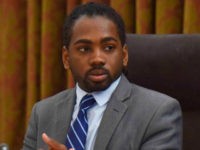 A councilmember in Washington, DC, first defended, then apologized for claiming the Jews "control the weather" to bury the city in snow.
Holy Cross Retires 'Knight' Mascot Due to Concerns Over Links to Christian Violence in the Crusades
Mon, 19 Mar 2018 20:53:40 +0000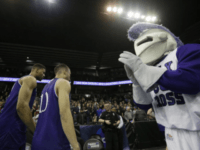 The College of the Holy Cross, will do away with its Knight mascot and all other imagery, to avoid any symbolic connection to Knights who fought for Christianity during the Crusades.
City of Richmond School Safety Resolution: Ban 'Large-Capacity Ammunition Cartridges'
Tue, 20 Mar 2018 00:26:00 +0000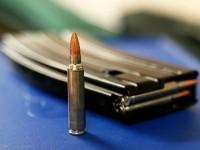 A proposed City of Richmond School Safety resolution asked Congress to extend gun-free zones while demanding that teachers be left unarmed. 
Tea Party Patriots Step Up to Help Youth Confront Left-Wing, Anti-Gun Protest Organizers
Tue, 20 Mar 2018 02:52:20 +0000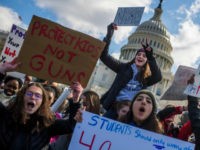 Jenny Beth Martin, co-founder and national coordinator of the Tea Party Patriots, said on Sunday that her organization is asking people to complete a survey on it website focused on last week's National School Walkout to help them develop the tools young people need to deal with more protests planned in the coming weeks.
Donald Trump Proposes Death Penalty for Drug Traffickers, Wall on Southern Border to 'Keep the Damn Drugs Out'
Mon, 19 Mar 2018 20:40:55 +0000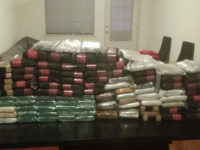 "Eventually the Democrats will agree with us to build the wall and keep the damn drugs out," he said, prompting chants of "build that wall" in the room. 
Boston Globe: Illegal Alien Couple with Four Anchor Babies Facing 'Unthinkable Prospect' of Being Deported
Mon, 19 Mar 2018 23:32:54 +0000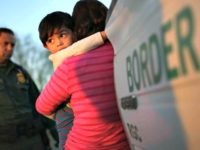 An illegal alien couple with four anchor babies is "fearful of deportation," the Boston Globe highlights in a piece about the family's "unthinkable" hardships.
rssfeedwidget.com