Gizmodo
Congressman to Facebook: Your Digital Currency Could Be Worse Than 9-11
Wed, 17 Jul 2019 16:59:00 GMT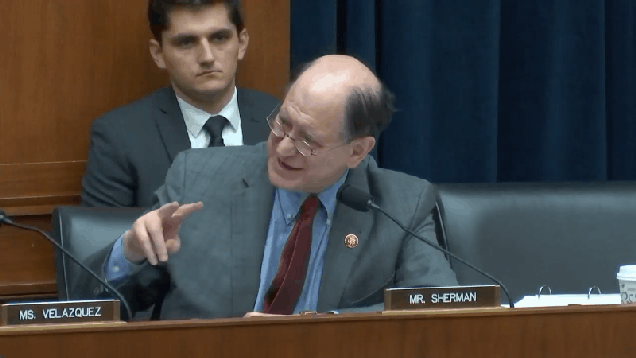 Facebook's new digital currency, Libra, has the potential to be worse than the September 11th attacks. At least that's what Democratic Congressman Dril (sorry, Congressman Brad Sherman) of California said today at a House Committee on Financial Services Hearing in Washington, D.C.

The Flame-Throwing Drone Attachment of Your Nightmares Is Real (And for Sale)
Wed, 17 Jul 2019 16:50:00 GMT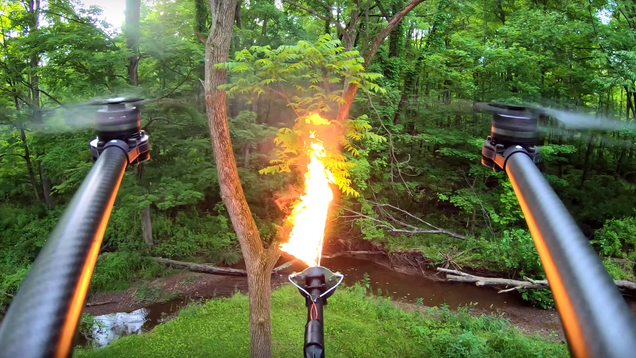 There was a time in our not-too-distant past when the idea of a personally piloted object that spits fire would seem totally batshit insane—in fact, it still seems batshit insane. But makeshift flame-throwing drones have been around for a minute, and now, you can purchase one of your very own.
Accessorize Your Prime Day Purchases With This AmazonBasics Tech Sale
Wed, 17 Jul 2019 14:45:00 GMT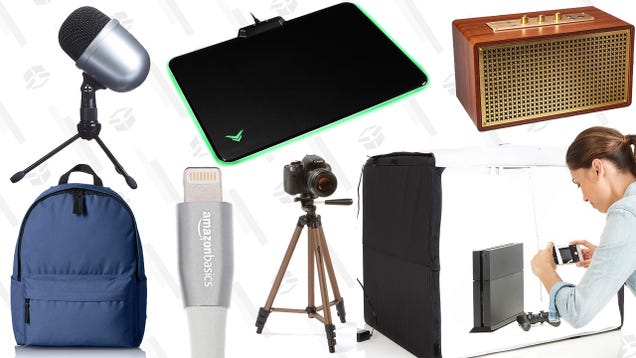 AmazonBasics Tech Sale | Amazon
Here Are the Bad Things NASA Thought Might Happen to the First Astronauts on the Moon
Wed, 17 Jul 2019 16:20:00 GMT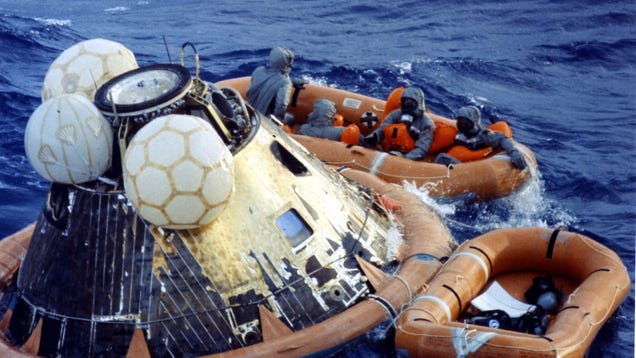 Fifty years ago this week, humankind landed on the Moon for the first time. It was one of the most impressive technological feats ever pulled off, filled with peril and uncertainty. Given that, it's fair to wonder just what exactly NASA scientists were worried could have happened to the astronauts during and after…
Data of Nearly Every Adult in Bulgaria Likely Stolen in Cyberattack
Wed, 17 Jul 2019 16:00:00 GMT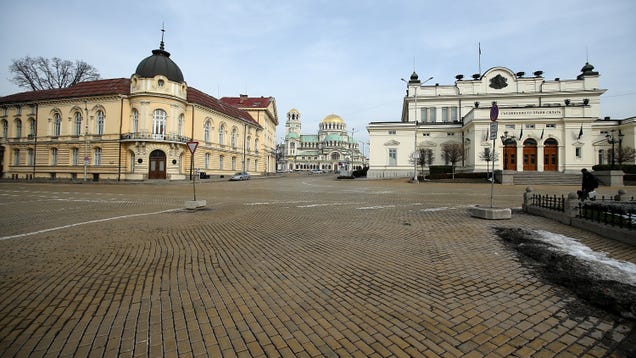 Someone stole the personal and financial information of millions of Bulgarian taxpayers—likely the majority of the adult population.

This 1960s Comic Strip Claimed Nuclear Explosions Were the Future of Road Construction
Wed, 17 Jul 2019 15:45:00 GMT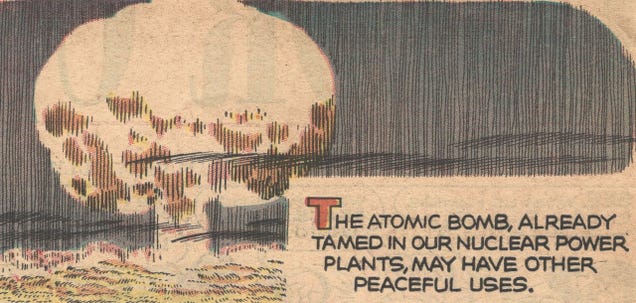 Nuclear weapons can wipe out an entire city in the blink of an eye, but what about all the good they can do? That was the pitch from this 1965 comic strip that extolled the virtues of nuclear bombs to build everything from highways to a "second Panama canal."

Wednesday's Best Deals: Prime Day Leftovers, Instant Pot, Samsung Monitors, and More
Wed, 17 Jul 2019 14:53:00 GMT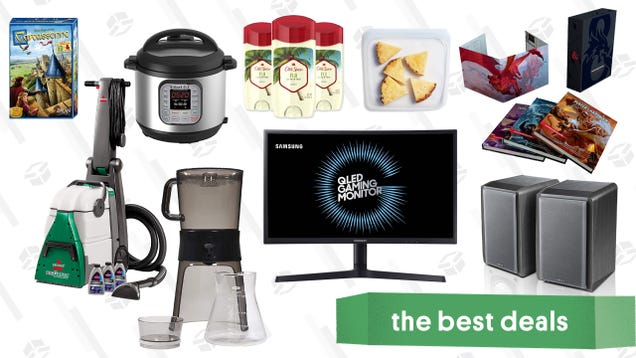 A bunch of board games, Old Spice deodorant, an OXO cold brew maker and Edifier speakers lead off the best, post-Prime Day deals from around the web.
The U.S. Is Set to Roast This Week Under a Potentially Record-Setting Heat Wave
Wed, 17 Jul 2019 14:45:00 GMT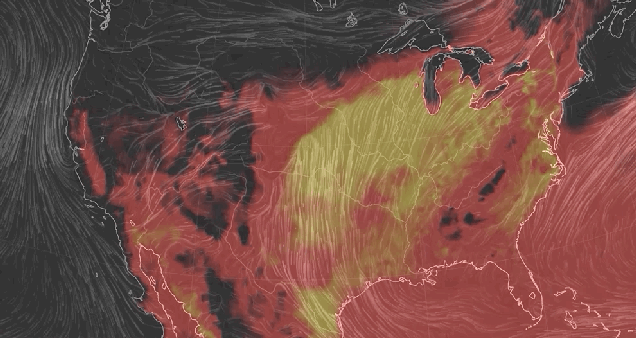 The only thing worse than the hottest time of summer is a heat wave on top of the hottest time of summer. And lo and behold, that's exactly what the eastern U.S. is to deal with.

Nintendo Pushes Out New Switch Hardware Boasting Almost Double the Battery Life
Wed, 17 Jul 2019 15:10:00 GMT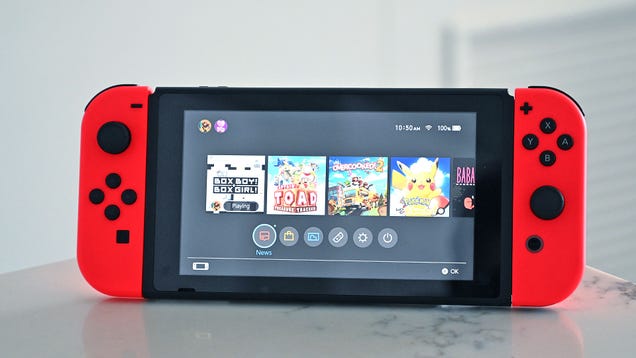 Just last week, Nintendo finally announced the Switch Lite—a cheaper and more portable version of the classic Switch but without the original's TV docking support. However, it seems the Switch Lite wasn't the only hardware upgrade Nintendo had planned, because now Nintendo has announced a new model for the standard…
How to Get the Best Wifi Connection at the Airport
Wed, 17 Jul 2019 13:30:00 GMT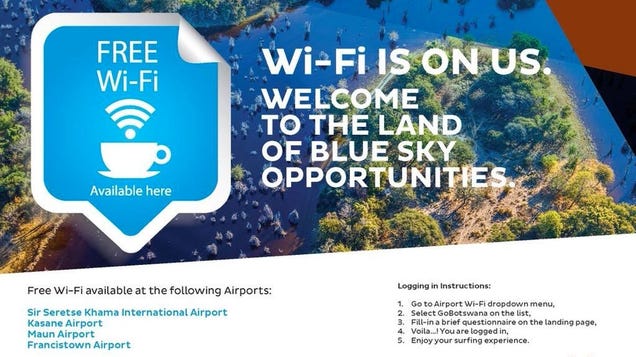 You sit down at the airport, ready for (or relaxing during) a big day of travel. You have the perfect spot, closer to a power outlet than to annoying people. And right when you open your laptop, you realize... you have no idea how to get on the nearest wifi, or even what its password is.
Upgrade To a New-to-You, Samsung Monitor During This One-Day Sale
Wed, 17 Jul 2019 13:04:00 GMT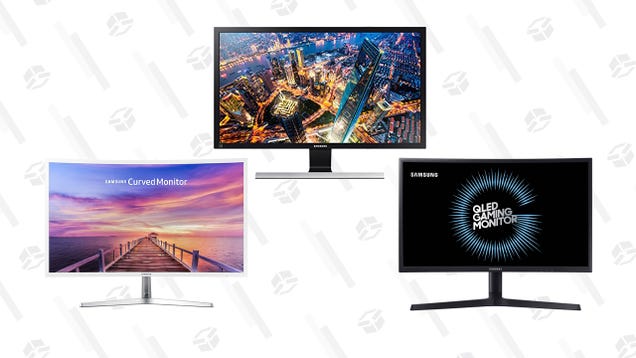 Refurbished Samsung Monitor Sale | Woot
Ford Secretly Created the New Pickup Truck Emoji Because Nothing Is Sacred
Wed, 17 Jul 2019 14:30:00 GMT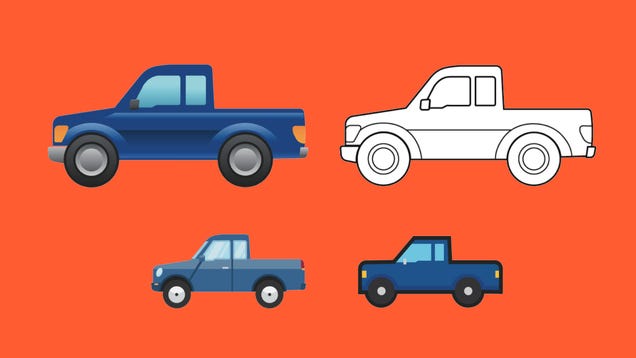 July 17 is World Emoji Day, a fake but harmless holiday created by the founder of Emojipedia. To celebrate this year, Ford slyly revealed that it has succeeded in surreptitiously creating the pickup emoji. The company hired a marketing firm and a technology agency to pitch the Unicode Consortium of the pickup truck…
Bose Is Back
Wed, 17 Jul 2019 14:19:00 GMT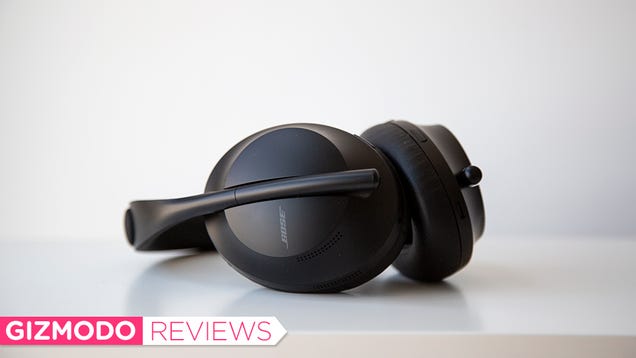 Bose just released an important update to its popular line of wireless noise-canceling headphones. They are different. They're weirdly stylish. Most importantly, they're good. Also expensive.
Hundreds of Protestors Block Work Crews Ahead of Thirty Meter Telescope Construction in Hawaii
Wed, 17 Jul 2019 13:45:00 GMT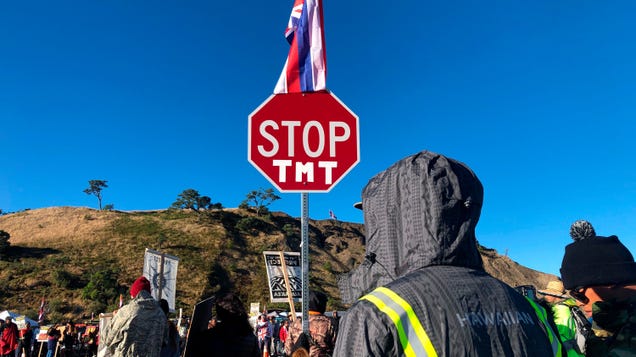 Construction preparation for what is supposed to be one of the world's biggest and most powerful telescopes was set to begin Monday in Hawaii, but opponents aren't making it easy.
The First Intriguing Game of Thrones Prequel Set Pictures Are Here
Wed, 17 Jul 2019 13:15:00 GMT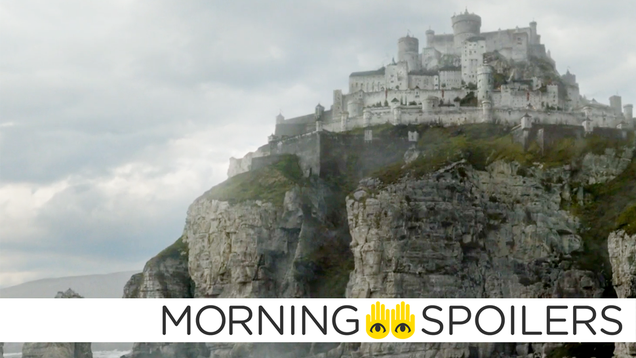 Zack Snyder's upcoming Netflix zombie film sets its cast. Guillermo del Toro debunks a wild Disney rumor. Quentin Tarantino ponders if his R-Rated Star Trek film should really be his final project. Plus, a new look at the Batman: Hush animated adaptation, and the return of Rocko's Modern Life. To me, my spoilers!

Super Smash Bros Ultimate's Fighter Pass Is Down to Its Lowest Price Ever
Wed, 17 Jul 2019 12:21:00 GMT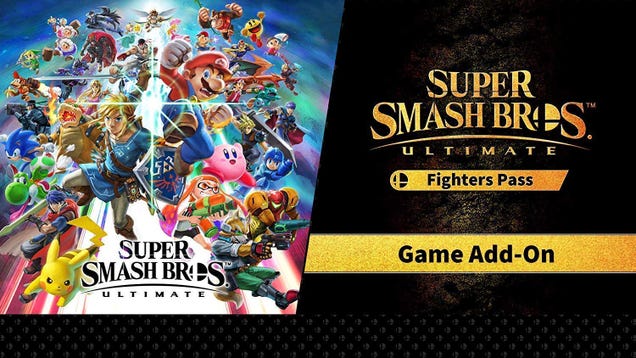 Super Smash Bros. Ultimate Fighter Pass | $20| Amazon
Elon Musk's Neuralink Says It's Created Brain-Reading 'Threads,' Surgical Robot That Inserts Them
Wed, 17 Jul 2019 05:50:00 GMT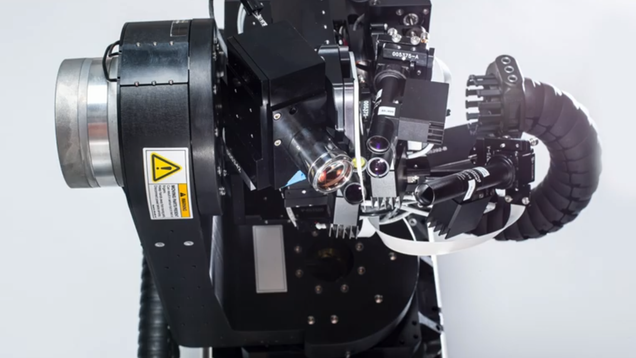 On Tuesday evening in San Francisco, SpaceX and Tesla CEO Elon Musk finally shed some light on what Neuralink, his company that has raised $158 million to develop "ultra high bandwidth brain-machine interfaces to connect humans and computers," has been up to since its launch in 2017.

Donna Noble Is Saving the Universe on Her Own This Time
Tue, 16 Jul 2019 22:30:00 GMT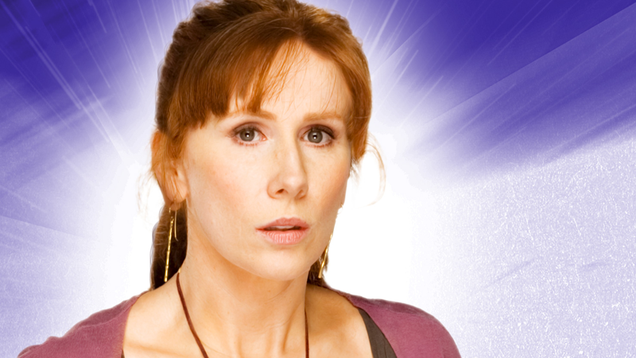 Move over, Doctor—there's a new pilot at the TARDIS console room controls, and a lifetime's temping in Chiswick has prepared her to be the universe's greatest defender.

Caffeinate Like a Deals Blogger On Prime Day: OXO's Cold Brew Coffee Maker Is $10 Off
Wed, 17 Jul 2019 03:00:00 GMT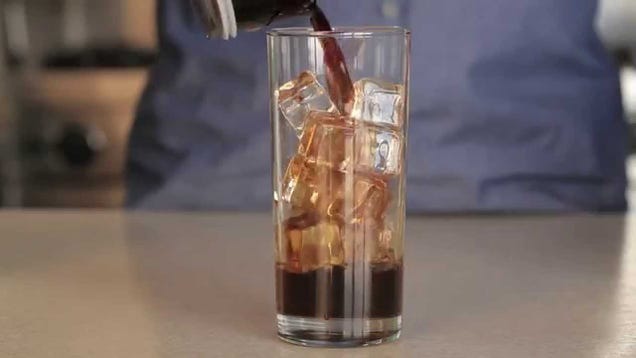 OXO Good Grips Cold Brew Coffee Maker | $40 | Amazon
Solo's Surprise Darth Maul Cameo Gets an Unsurprisingly Great Action Figure
Wed, 17 Jul 2019 00:00:00 GMT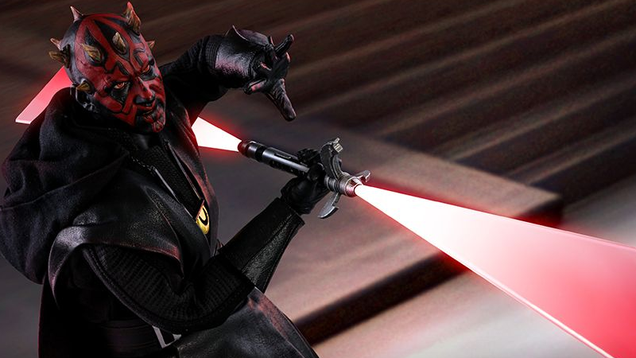 This honestly might be the best thing to come out of Solo: A Star Wars Story, given the movie managed to kill off most of the other good things about it.
rssfeedwidget.com